Armenian church-loving women celebrated the Motherhood and Beauty Day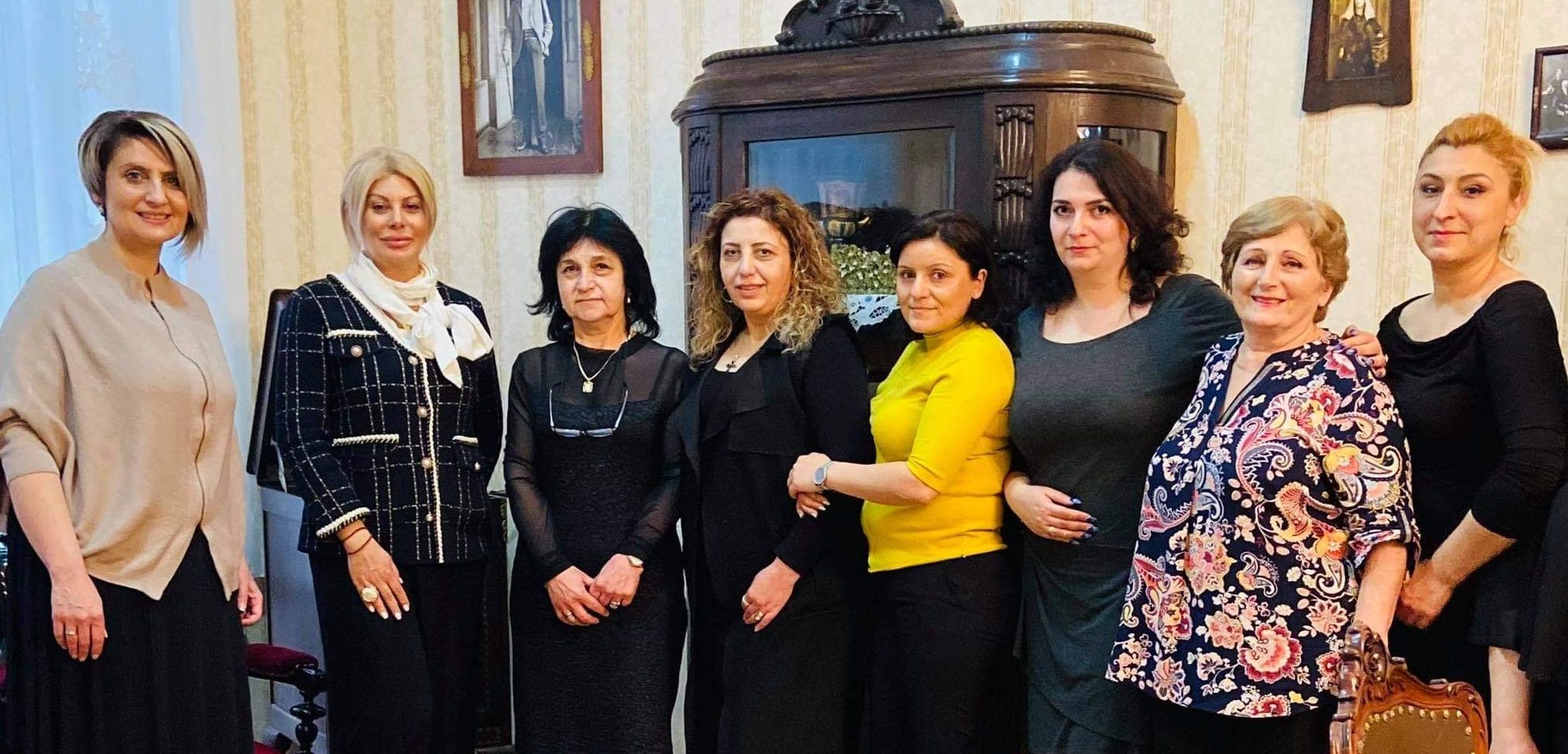 On April 7, 2021, Armenian Apostolic Holy Church celebrated the Feast of Annunciation of the Holy Virgin Mary. The Feast has church and state meaning: being the angle's good news for Mary about having the Son of God, it is also the celebration of beauty, mothers and those who are waiting for the happiness of motherhood.
The Association of Armenian Women in Georgia "Shushanik" with the blessings and kind wishes of the Primate of the Armenian Diocese in Georgia, Rev. Father Archimandrite Kirakos Davtyan, celebrated the Feast of Annunciation of the Holy Virgin Mary at the ''House of Hovhannes Tumanyan'' Center for Science and Culture. The house of the All Armenians poet is that very place where ten children were brought up with warm motherly care of Hovhannes Tumanyan's wife Mrs. Olga Matchkalyan, with her patriotism in harmony with spiritual and secular life, and noble patriotic ideas and conceptions.
The symbolic celebration of the Motherhood and Beauty Day was attended by Mrs. Anna Sahakyan, Advisor to the Ambassador of the Republic of Armenia to Georgia. The participants spoke about the daily life and routine of Tbilisi Armenian women, their participation in church life, the current global issues of concern, restrictions and limitations caused by the pandemic, as well as the vision on community life for today and for the future.
Mrs. Anna listened with interest about the involvement and activities of women in various fields, shared with her diplomatic activities carried out in different countries. The Advisor of Cultural affairs of the Motherland praised the role of the Armenian Diocese in Georgia in organizing and implementing community aid during the Artsakh War, and promised to stand by the church-loving women, and support them in their initiatives. The holiday passed with joyful laugh and jokes.