Armenian youth in Georgia involved in ''Civic Dialogue and Practical Steps for Changes 2021-2022'' project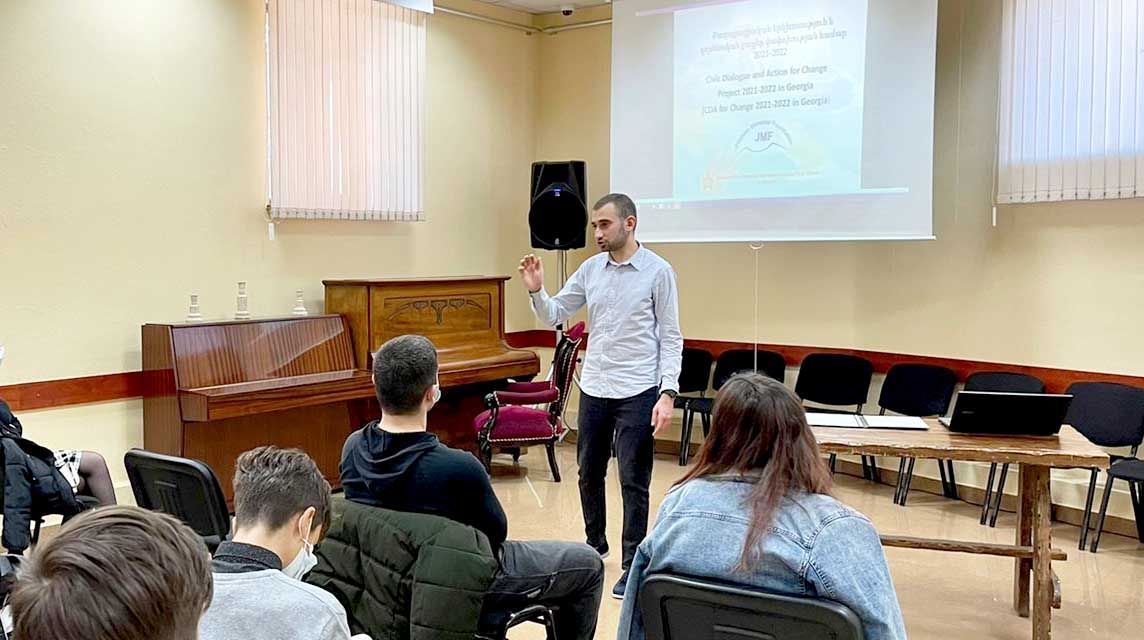 With the blessings of the Primate of the Armenian Diocese in Georgia Rev. Father Archimandrite Kirakos Davtyan, ''Civic Dialogue and Practical Steps for Changes 2021-2022'' project which has been organized and implemented by the Jinishian Memorial Foundation since 2005, launched in the Armenian community of Georgia
The Armenian community in Georgia has been actively involved in the implementation of the above-mentioned project for many years, recording impressive pages of interesting initiatives and fruitful activities in the records of the Diocesan Youth Department.
Last year, Emil Sargsyan, active member of the Diocesan Youth Department, took over the duty of the project implementation and was awarded the honorary title of the Young Ambassador to Georgia, this year again took over the leadership of the implementation of the project.
On November 21, 2021, a meeting with young people took place at the ''Hayartun'' Educational, Cultural and Youth Center of the Armenian Diocese in Georgia. During the meeting, the young ambassador spoke about the recent meeting with the office of the RA High Commissioner for Diaspora Affairs in Yerevan. Afterwards, he spoke in detail about the goal and objectives, instructions and directions of the Jinishian Foundation project.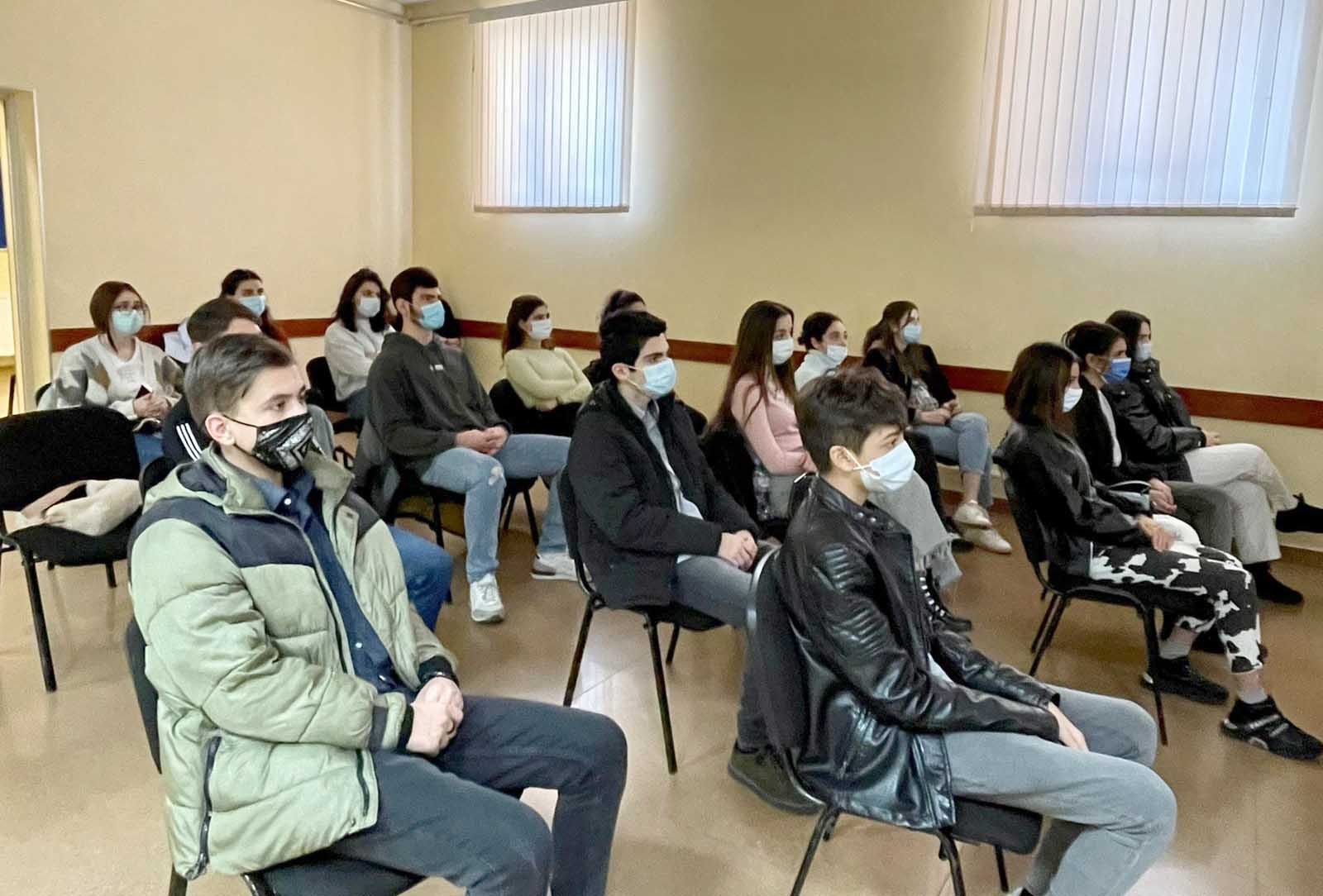 ''Civic Dialogue and Practical Steps for Changes 2021-2022'' project will last 12 months: from November 1, 2021 until October 31, 2022. Seminars and trainings will be held, during which young people, by expressing their ideas and searching for ways to implement them, will learn to present solutions for raised issues via right projects, to come up with initiatives, as a result of which the community will become active.
Within the framework of the above-mentioned project, the Diocesan Youth Department will continue to implement a sub-project, the target group of which will be different segments of society, social aid and charitable events. Great importance will be attached to the issues of civic integration, maintenance of mother language, dissemination and development of Armenian culture.
Young people from the Armenian-populated regions of Georgia are involved in the activities of the project. Meetings and lectures with experts in various fields are planned.
Discussions of new ideas and initiatives will be held regularly based on the new knowledge and experience changing. Seminars and trainings will take place both online and through mutual visits and contacts.
The young people spoke about different ideas and initiatives, which will be implemented with joint efforts.