Blessings and congratulations to the elderly faithful of the church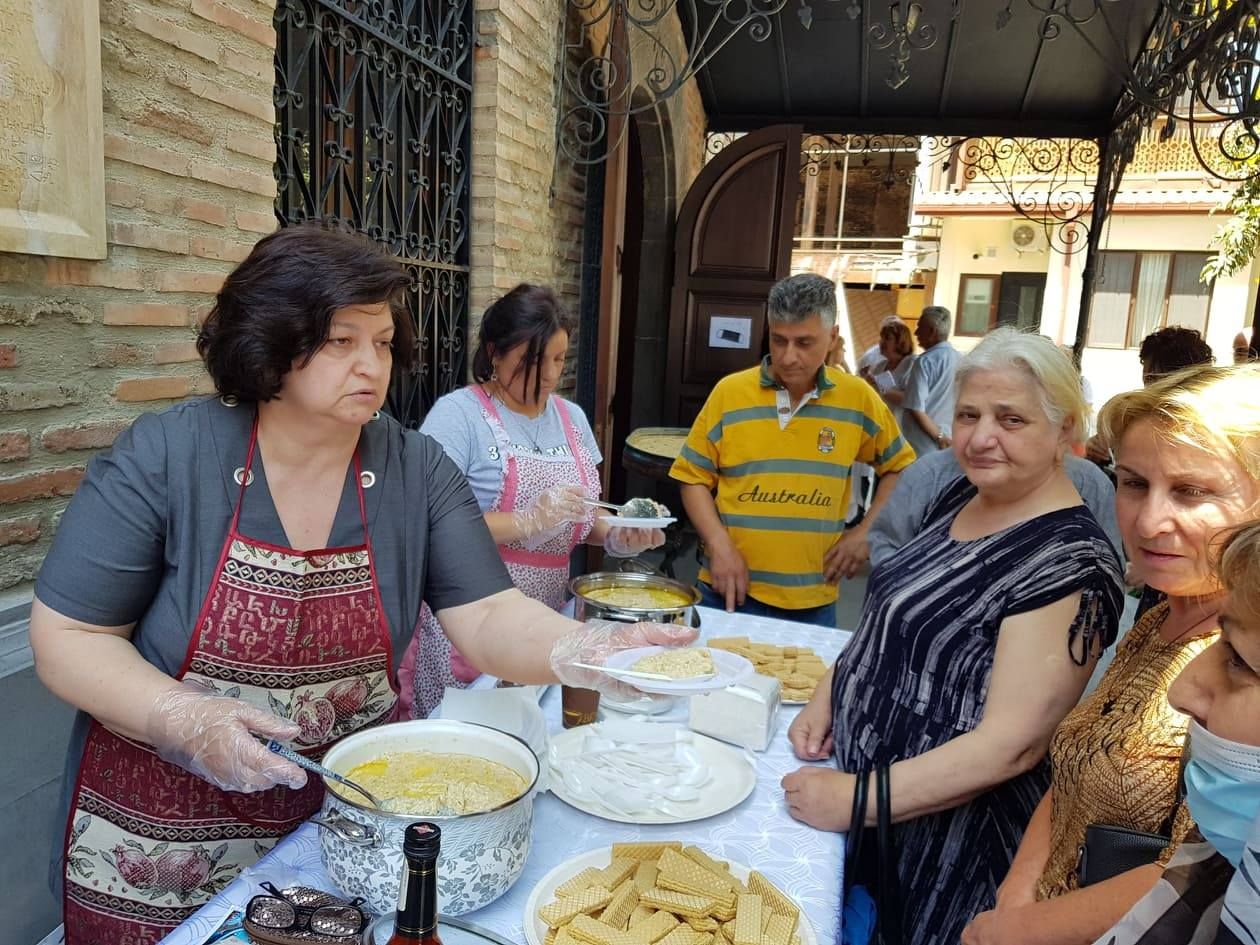 On July 5, 2020, a Sunday Divine Liturgy was celebrated under the presidency of the Vicar of the Armenian Diocese in Georgia, Rev. Father Archimandrite Kirakos Davtyan, at the Cathedral of Saint George. Rev. Father Housik Harutyunyan was the celebrant.
At the conclusion of the sacred ceremony, the faithful listened to the sermon preached by the Diocesan Vicar, which was dedicated to the joy and happiness of bowing to the Almighty God by attending the church and taking part in spiritual ceremonies. He also urged the faithful to give each other a smile and their kind wishes.
On that day, a beautiful surprise was awaited the faithful: at the initiative of St. George's church-loving women association, the oldest faithful of the church Gohar Musoyan and Lyusa Torosyan were honored. The Diocesan Vicar gave his blessings to 94-year-old and 97-year-old grandmothers, and appreciated their participation in Divine Liturgies and congratulated them on their respectable age. Rev. Father Kirakos Davtyan gave them photos depicting their birthday party prepared by the church-loving lady Mrs. Aida Chakhoyan.
Afterwards, at the imitative of Utmazyan's family, in particular, Aida Chakhoyan and Alik Utmazyan, the attendees tasted harisa.