Commemoration ceremony in Armenian Diocese in Georgia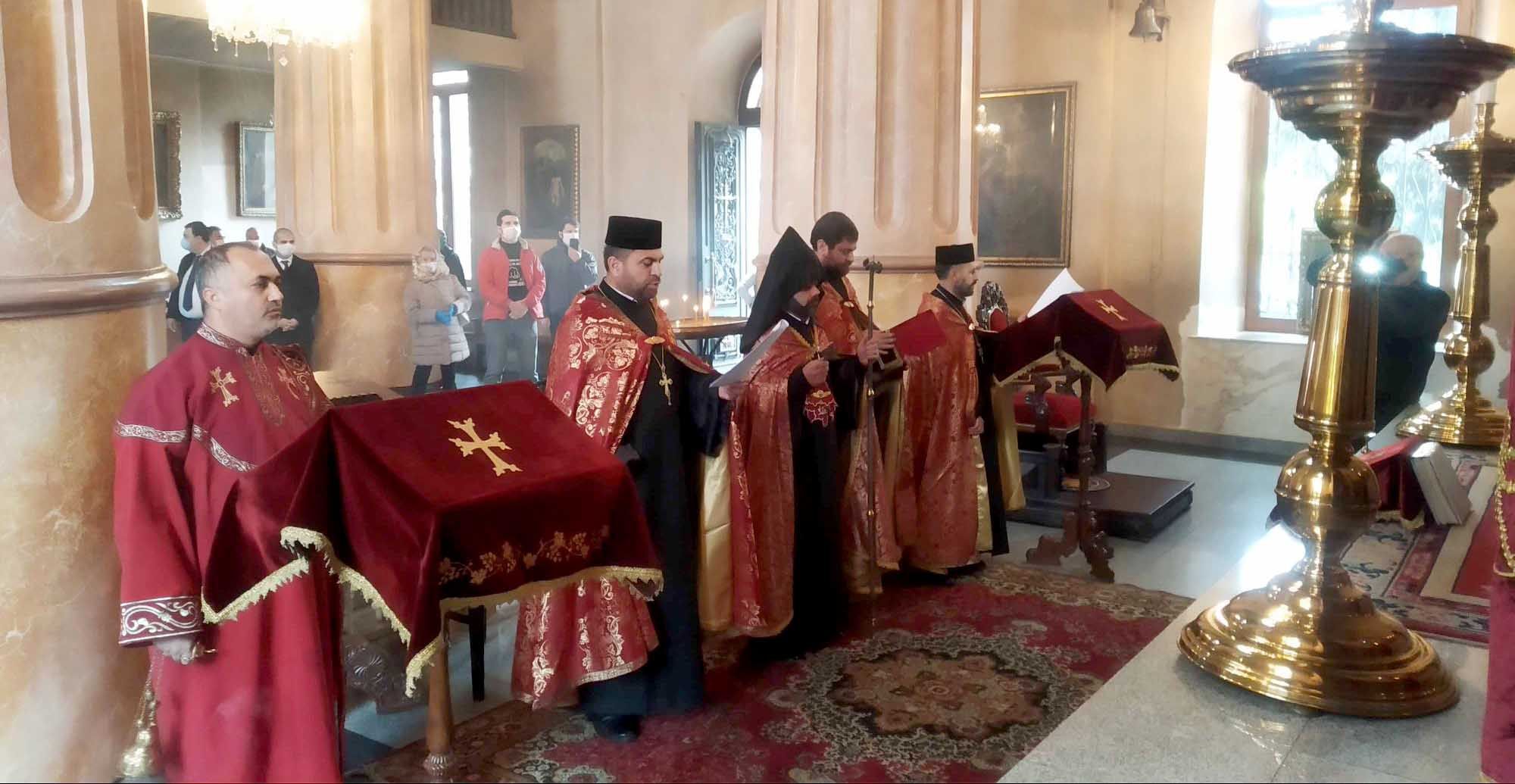 The worldwide epidemic, however, could not prevent the commemoration of Saint Martyrs of Armenian Genocide and condemnation of the crime.
On April 23, 2020, at 9:00 p.m, Armenians of Georgia lit candles in their homes and prayed for the peace of the souls of innocent victims. The Armenian population of capital and various regions of Georgia joined the online march around the world. On April 24, at 12 o'clock, the bell rang 24 times announcing about committed crime and as a tribute paid to the memory of innocent victims.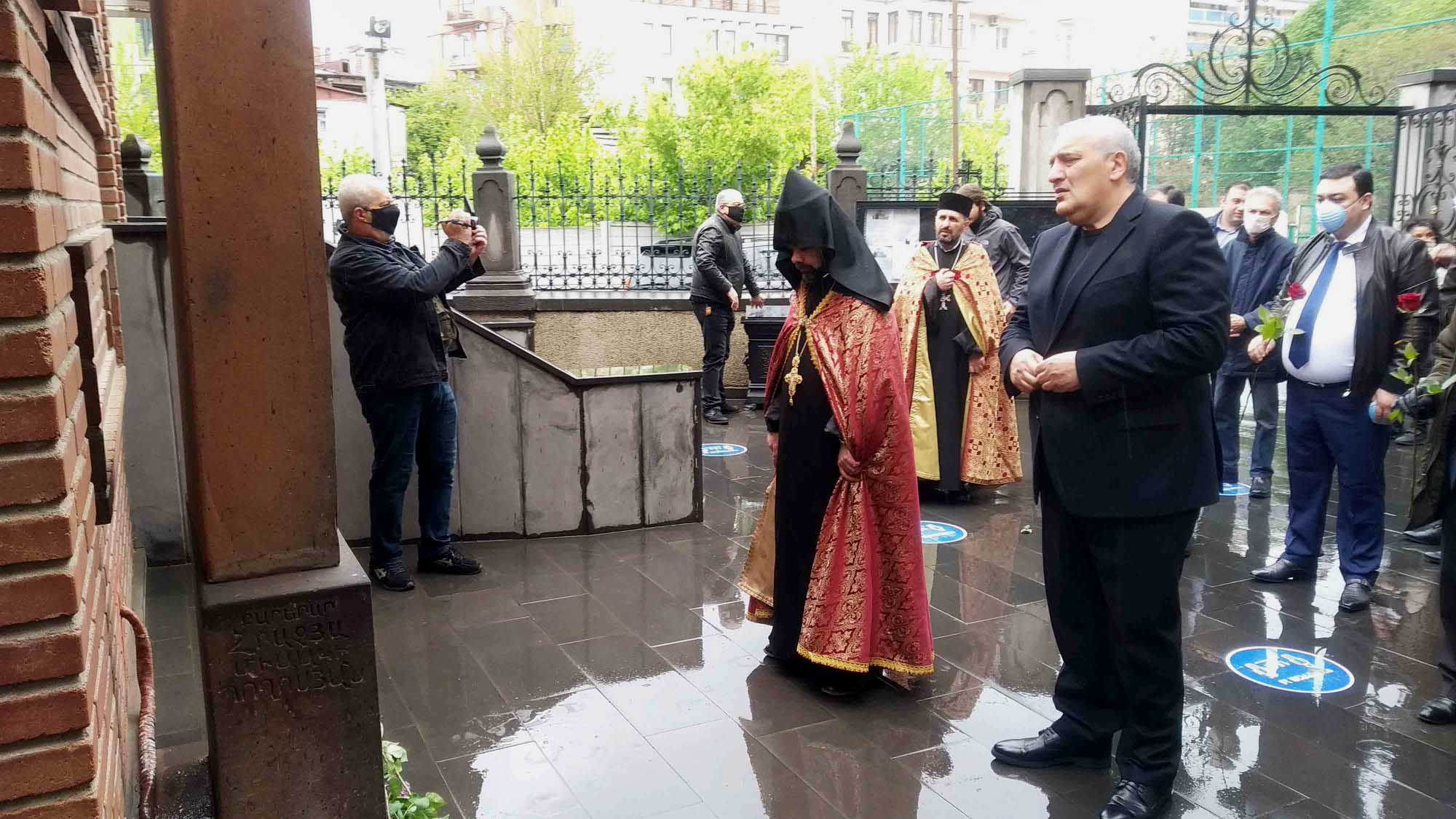 Under the presidency of Vicar of the Armenian Diocese in Georgia, Rev. Father Archimandrite Kirakos Davtyan, closed-door Intercessional Rite was offered for Holy Martyrs of the Armenian Genocide in St. Etchmiadzin church in Avlabari, Tbilisi. The ceremony was attended by the Ambassador Extraordinary and Plenipotentiary of Armenia to Georgia Ruben Sadoyan, Editor of ''Vrastan'' (Georgia) newsletter Van Bayburdyan, representatives of the Armenian community in Georgia.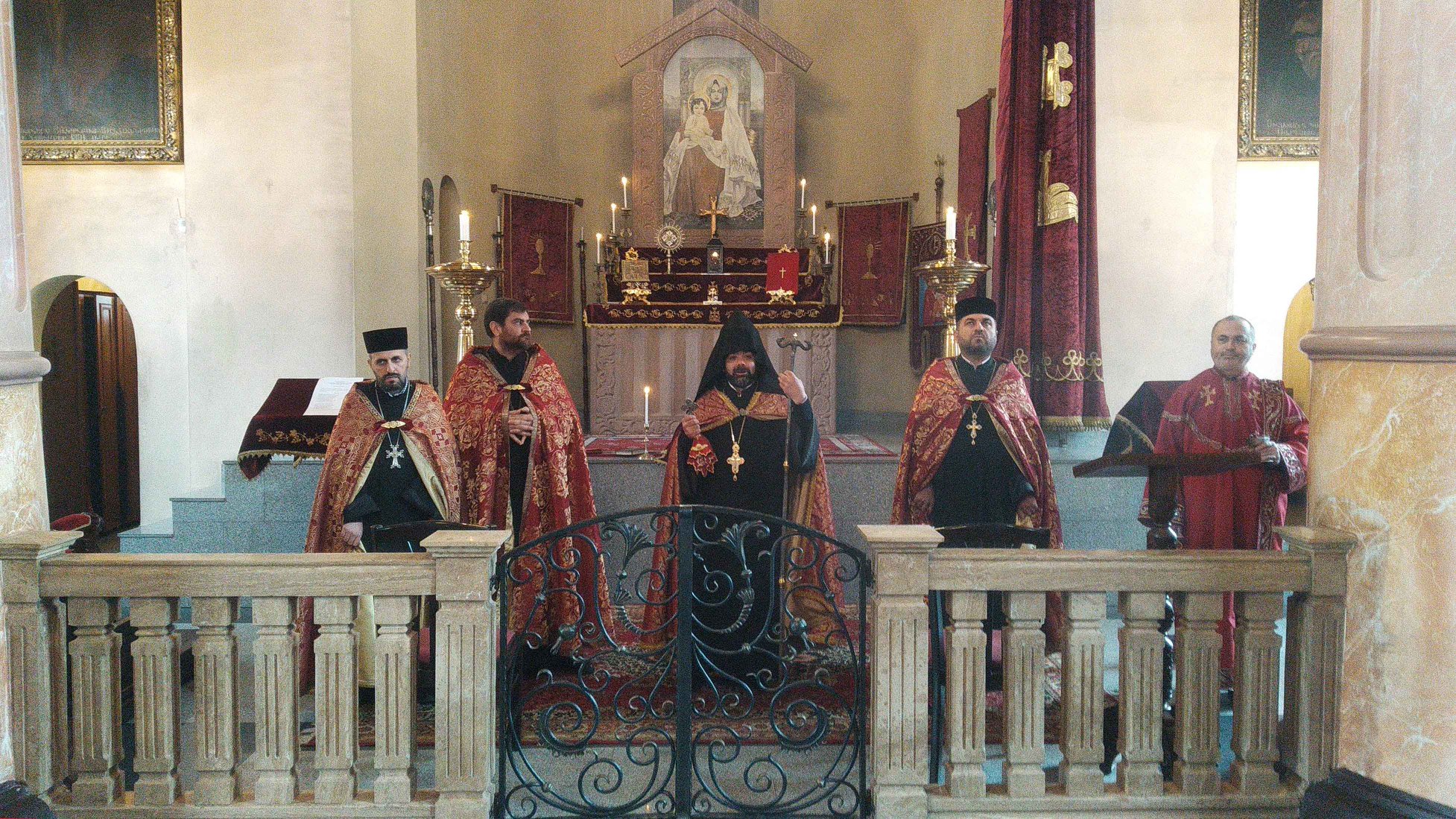 At the conclusion of the ceremony, Rev. Father Archimandrite Kirakos Davtyan spoke about the mystery of the day, touched upon the canonization of the innocent victims and highlighted the importance of not the commemoration them with requiem, but through their intercession to God asking the humanity to refrain from such crimes, to maintain peace in the world and bring development and prosperity to the countries.
Attendees laid flowers to the cross-stone dedicated to the memory of victims of Armenian Genocide at the church courtyard.
Armenians of Georgia watched the event online.