Commemoration of the Forty Holy Martyrs at the Armenian Diocese in Georgia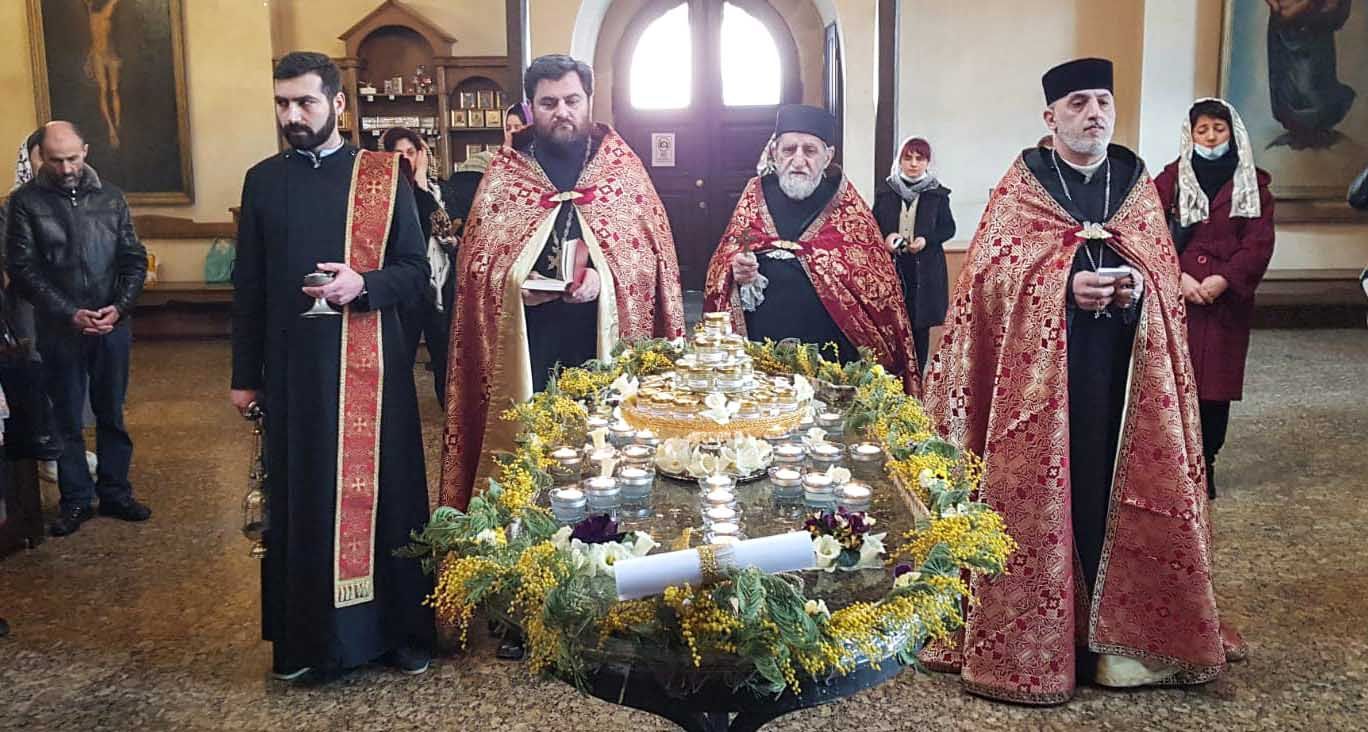 On the fourth Saturday of the Great Lent, the Armenian Apostolic Holy Church commemorates the Holy Forty Martyrs of Sebaste.
On March 26, 2022, during the Morning and Evening Service in the Cathedral of Saint George and Saint Etchmiadzin church, candles decorated with flowers were lit in the memory of 40 Sebastian Martyrs, who were from different cities of Lesser Armenia and were involved in military service in the imperial regiment of the Sebastia city and were martyred in the early 4th century. The altar decorated with 40 candles during the Service was symbolizing the faithfulness to Christian faith and martyrdom of Holy Forty Martyrs, which was seen with the bright crowns. One candle was left without flowers. It was the candle of a martyr, who could not withstand suffering, and the candle symbolized his loss of earthly and heavenly life.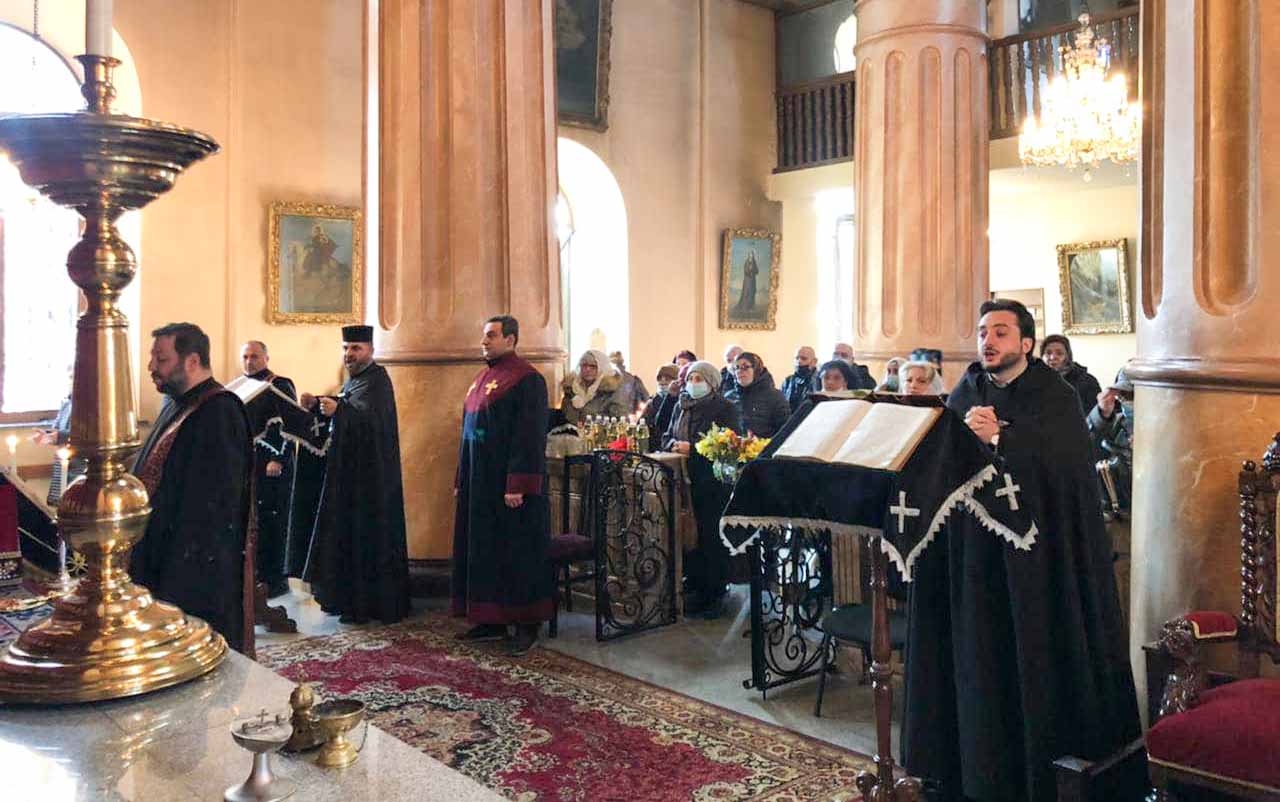 At the conclusion of the Divine Liturgy, Rev. Father Virap Ghazaryan in the Cathedral of Saint George and Rev. Father Samvel Torosyan in Saint Etchmiadzin church properly preached about the mystery of the day and encouraged those present, to follow the Holy Forty Martyrs of Sebaste and to remain faithful to the faith of Christ despite all the hardships of life, to live in love, to be kind and ready for sacrifice, to overcome temptations and live in order to deserve the Kingdom of Heaven.
Afterwards deacons read the story of 40 Sebastian Martyrs.
At the end of the Liturgy, the spiritual fathers traditionally consecrated vegetable oil, which the faithful took home.
The 40 martyrs' relics are kept in Sebaste where a church consisting of forty domes dedicated to the Forty Holy Martyrs was built later and was standing until Timur Lang's invasion.