Discussion at the Headquarters of the Armenian Diocese in Georgia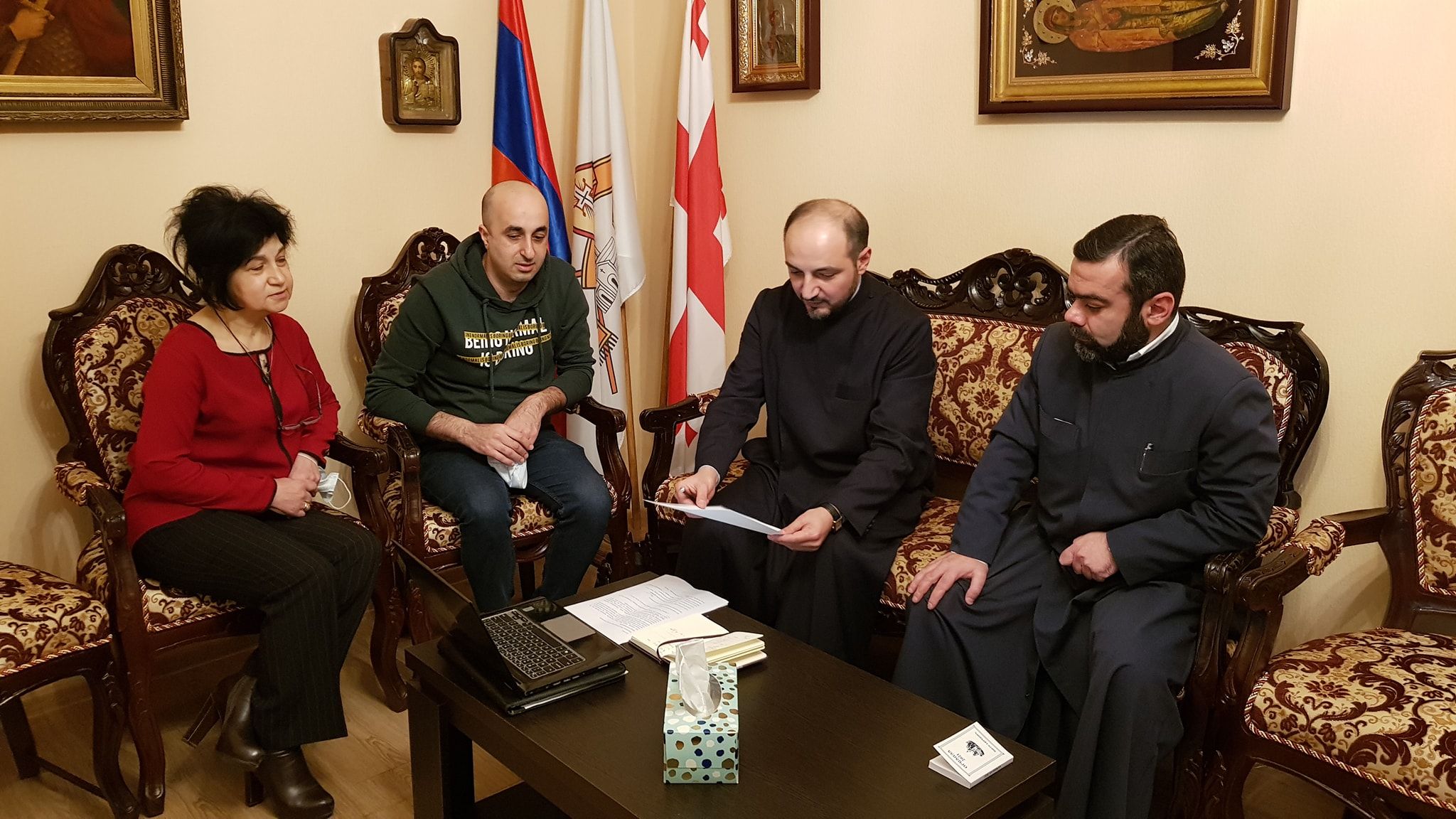 On March 24, 2021, Vicar of the Armenian Diocese in Georgia, Rev. Father Kirakos Davtyan had a meeting with the staff of the Press and Media Department of the Diocese, at the Headquarters of Saint George church (Surb Gevork). The Diocesan Primate offered his blessings to the department staff, presented his vision on reflecting the activities of different organizations on the official website and social media pages of the Diocese. Rev. Father also informed those present about his order to appoint the Pastor of Karmir (Red) and Shahumyan villages of Kvemo Kartli region Rev. Father Zaven Yazichyan as the head of the electronic program of the press department.
Rev. Father Zaven presented his project for the further activities of the press department, which will properly and within correct range reflect the daily activities and functioning of the Armenian Diocese in Georgia both in Tbilisi and in regions.
The staff of the press department took into account the requirements of the new project and took on a commitment to implement their activities in accordance with the new approaches.