Divine Liturgy on the occasion of Palm Sunday in churches of Armenian Diocese in Georgia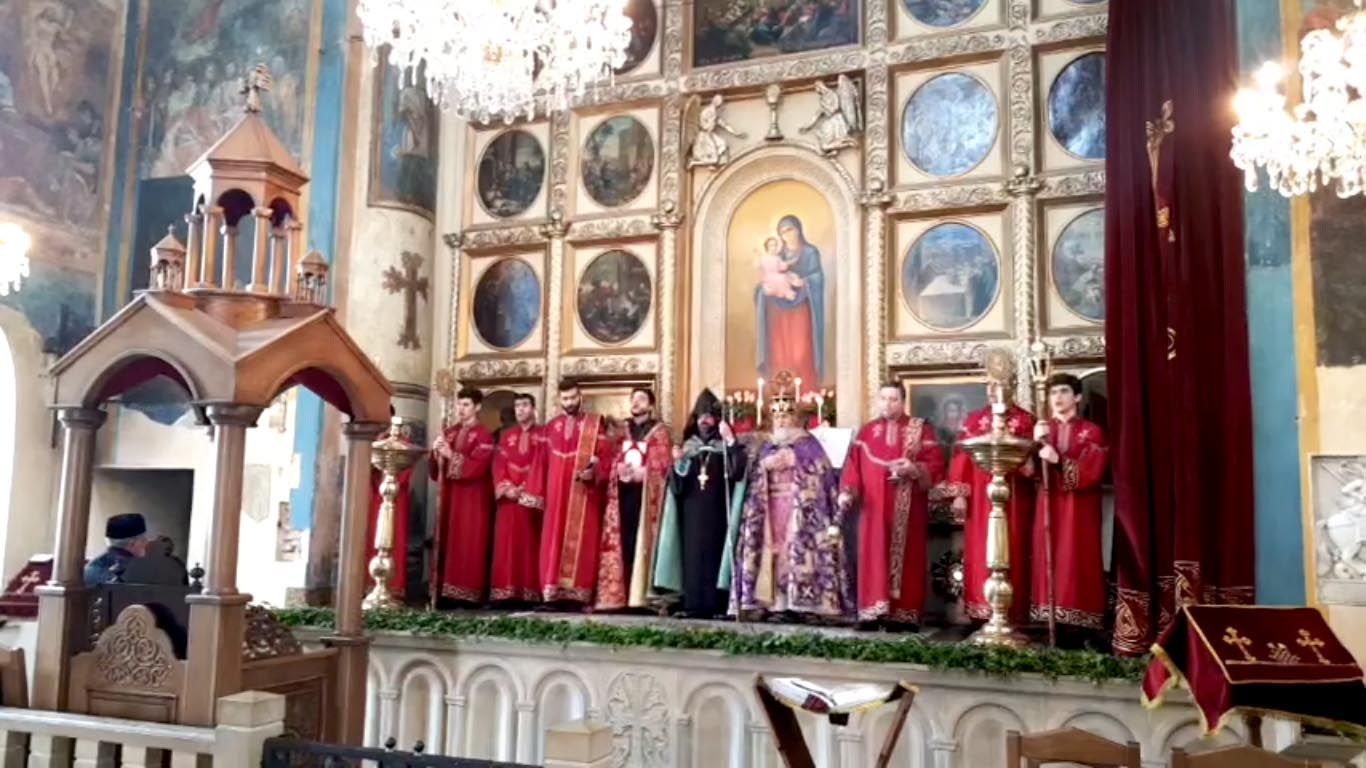 On April 5th, 2020, Armenian Apostolic Holy Church celebrated the Feast of Palm Sunday, the Triumphant Entry of Jesus Christ into Jerusalem. Due to the epidemic and state of emergency in the country, this favorite Feast of Armenian faithful was celebrated in a changed format. Divine Liturgy was celebrated in churches in front of the Holy Altar and curtains were raised. In previous days, the people were urged to stay at home as much as possible, but the faithful came to the church anyway ignoring all traffic restriction issues.
Divine Liturgy was celebrated inside the churches of Tbilisi, Batumi, Samtskhe-Javakheti's General Prelacy with the participation of only clergy and deacons.
The faithful stood in the previously mentioned places, maintaining a distance of 2 meters from each other in the courtyards of the Cathedral of Saint George in Tbilisi and Saint Etchmiadzin church in Avlabari. Those present received medical face masks.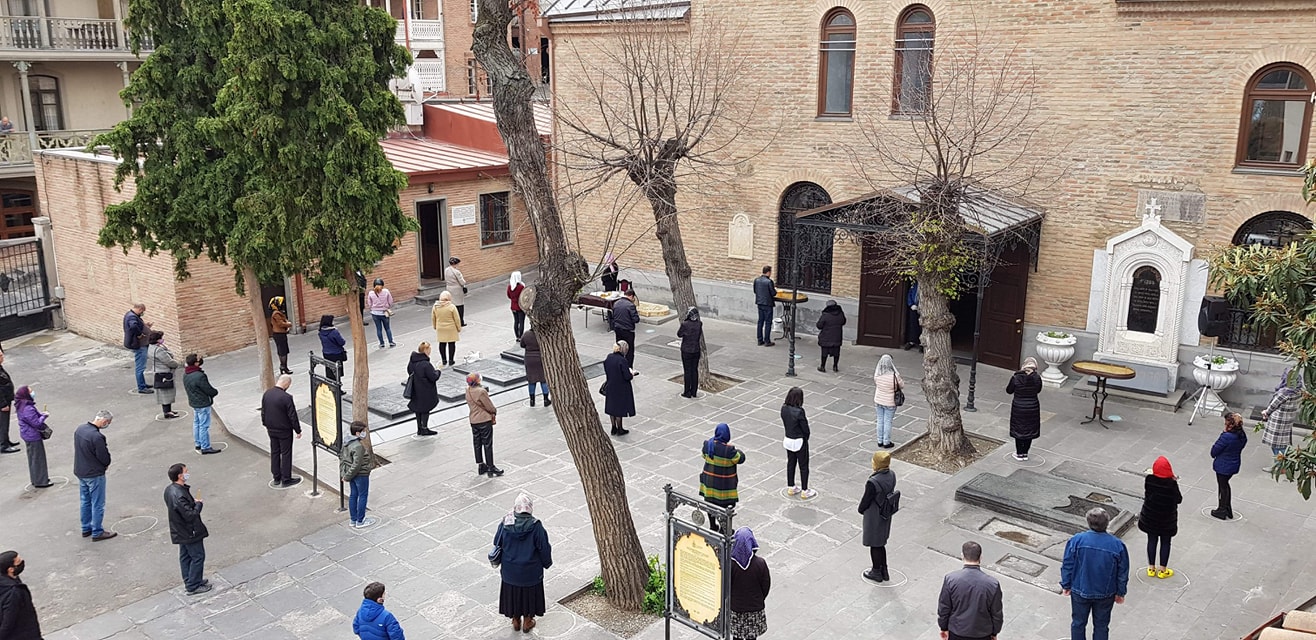 The whole process of Divine Liturgy was reported through loudspeakers and live streams.
Under the presidency of Vicar of the Armenian Diocese in Georgia, Rev. Father Kirakos Davtyan, Senior Priest Rev. Father Yeghishe Harutyunyan celebrated Divine Liturgy in the Cathedral of Saint George. The Sacrament of Penance also was offered in churches and the kneeling faithful participated from outside.
In accordance with the clergy's exhortation, the faithful received Holy Communion in a well-organized manner, entering the church one by one.
At the conclusion of the Divine Liturgy, the Vicar of the Armenian Diocese in Georgia congratulated the faithful on the occasion of Palm Sunday, expressed his appreciation to the attendees for maintaining the order and understanding and accepting the situation; he also announced that all the ceremonies of Holy Week will be offered in accordance with Armenian Church and faithful will receive Holy Communion online, and restrictions related with the state of emergency will be preserved to ensure the safety of those present.
At the end, all faithful received blessed olive branches.