Dolma festival in Tbilisi became a symbol of love and unity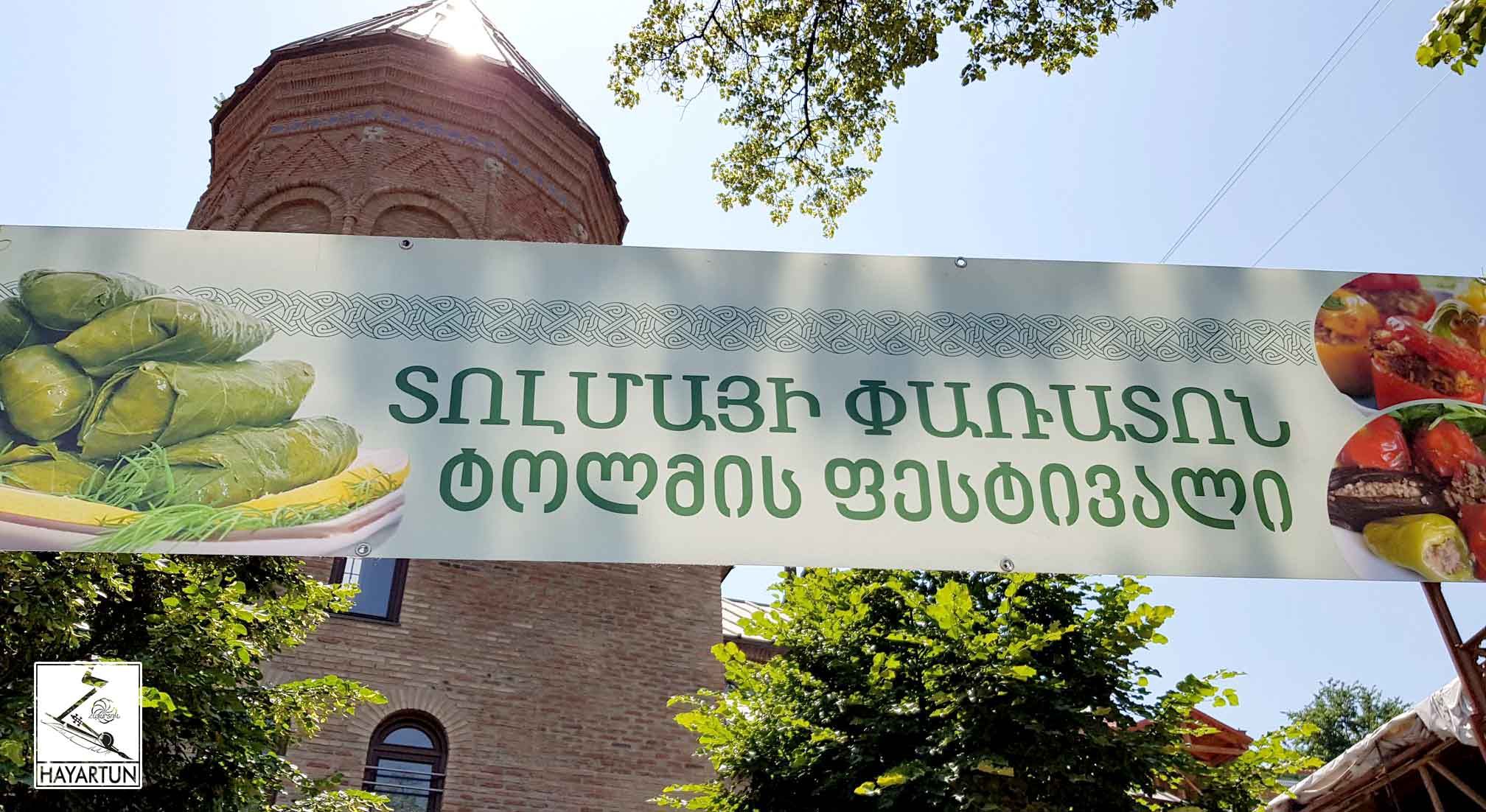 On June 16, 2019, the traditional Dolma Festival was held in the courtyard of the Cathedral of Saint George in Tbilisi. The festival was initiated by the Association of Armenian Women in Georgia "Shushanik" for the seventh consecutive year and carried out with the support of the Headquarters of the Armenian Diocese in Georgia.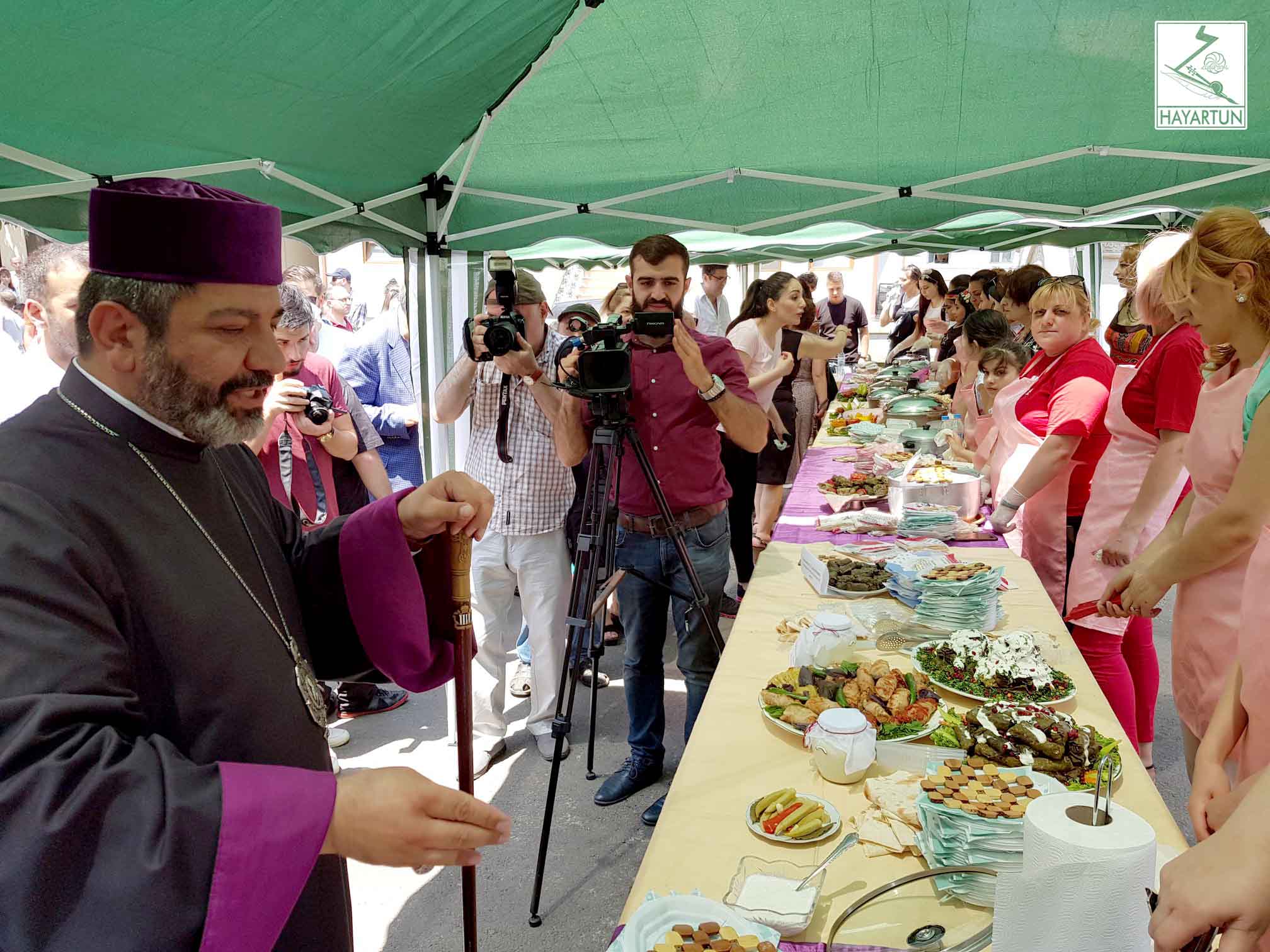 This year, the mystery of the festival was the dolma as a symbol of a dish of love and unity with the participation of Armenian communities.
The RA Embassy in Georgia, "Vrastan" ("Georgia") Newsletter, "Taron" dance ensemble of the "Hayartun" Center, "Saint Nerses the Gracious" ("Surb Nerses Shnorhali") Choir, "Saint Moses of Khoren" ("Surb Movses Khorenatsi") Preshcool, dhol and duduk groups, "Ani" and «Vank» dance ensembles, Armenian schools N104 and N103, "House of Hovhannes Tumanyan" Center, "Khinalis sakhli" ("House of Khinkali") restaurant and "Shushanik" Association of church-loving women took part in the festival with various types of dolma and fresh and cold buttermilk.
The Chairwomen of the "Shushanik" Association Susanna Khachatryan gave opening remarks, attached importance to the popularization of the part of the Armenian culture - Armenian cuisine and called this festival a demonstration of unity, mutual love and respect of the Armenians in Tbilisi.
People tasted the delicious dolma after the Diocesan Primate His Grace Bishop Vazgen Mirzakhanyan blessed the tables decorated with various types of dolma. The festival was accompanied by joyful songs and dances.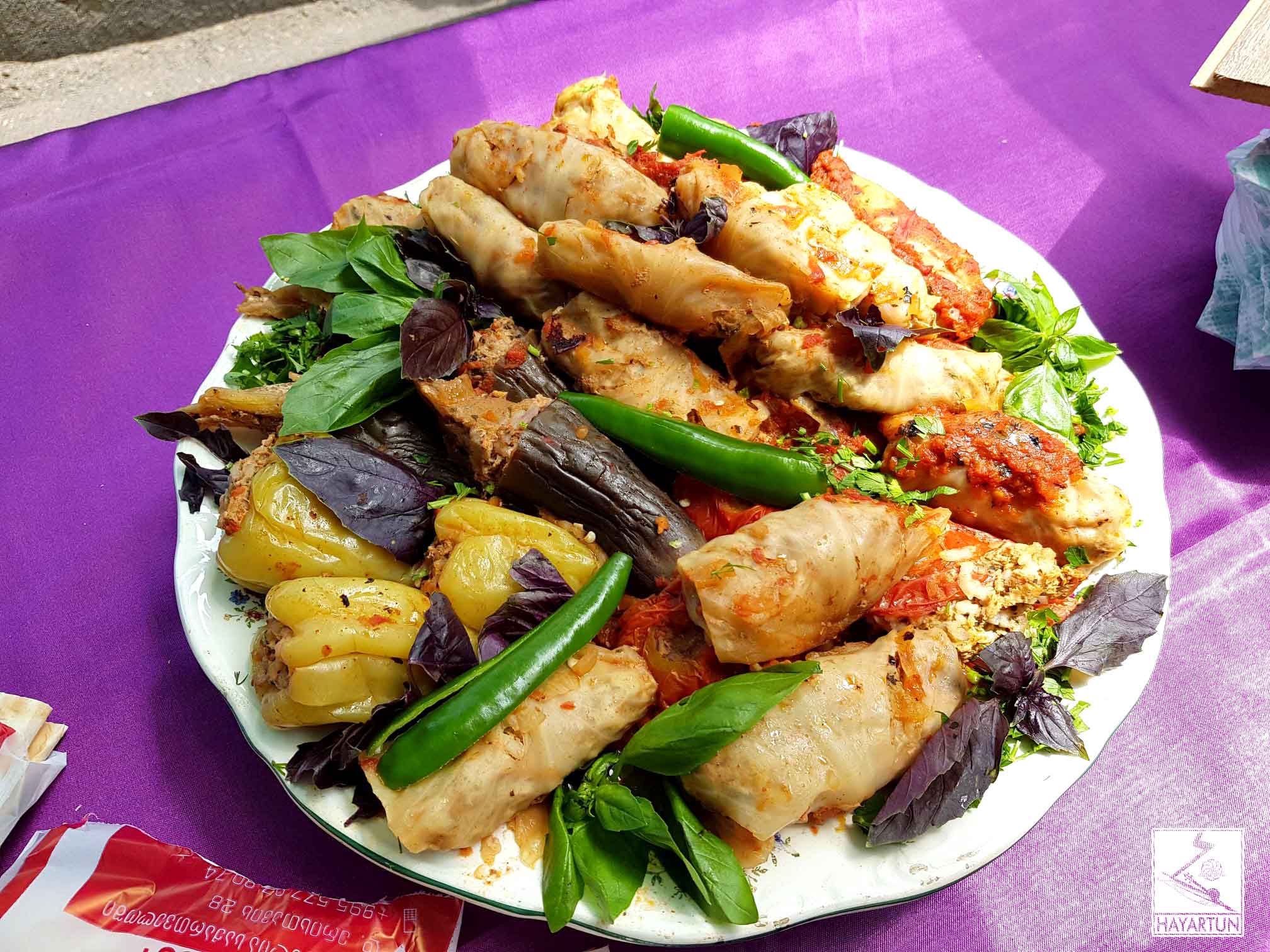 A concert as held during the festival, dance ensembles and soloist performed, and young and old people took place in the celebration.
On the same day, dolma festival-contest was held in the "Saint Gregory of Narek" ("Surb Grigor Narekatsi") Spiritual, Cultural and Educational Center (Armenian Diocese in Georgia) in Rustabi (Spiritual Superintendant Rev. Father Narek Ghushchyan). The best dolma (among the dishes made by ten participants) made by Tsovinar Hakobyan was the winner of the contest. During the celebration dedicated to the second anniversary of the Center's establishment people tasted dolma.