Easter party in preschool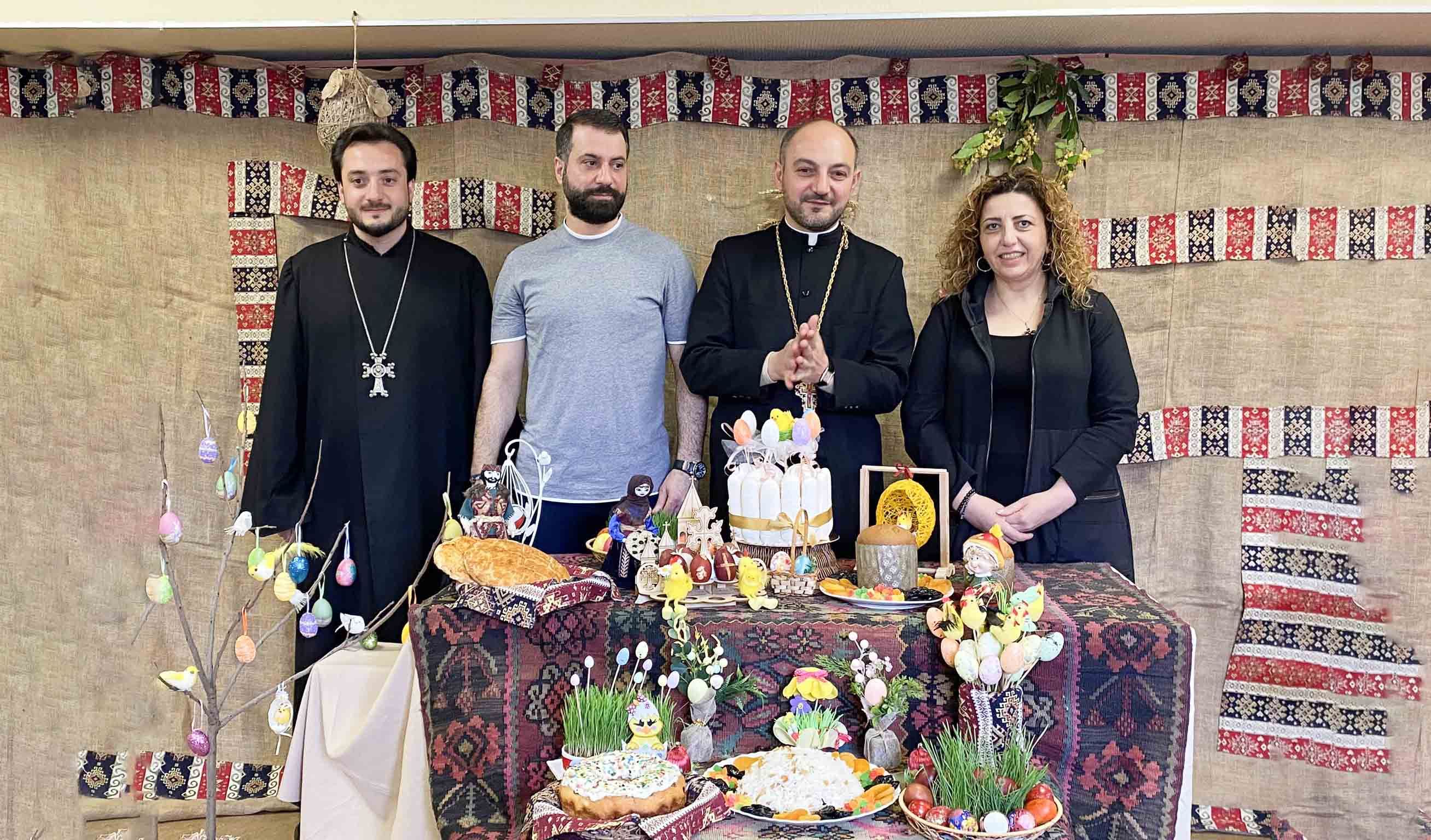 April 11, 2023, truly became a happy day for the students of the of "Surb Movses Khorenatsi" ("Saint Moses of Khoren") Preschool of the Armenian Diocese in Georiga.
The festive mood of the Feast of the Glorious Resurrection of Jesus Christ prevailed in the classroom. Armen Petrosyan, Godfather of cross of Saint Etchmiadzin church in Tbilisi came to congratulate the children on Easter with beautiful gifts. Sitting around the tables full of various sweets, delicious juices and colorful eggs, the little guests knew that they had to say the Lord's Prayer, then the tables would be blessed and after that egg tapping would start.
Rev. Father Archimandrite Zaven Yazichyan and Rev. Father Kirakos Simonyan blessed the Easter presents. Rev. Father addressed his appreciation to Godfather Armen Petrosyan for being supportive to the church, making the faithful of the church happy with beautiful surprises, and organizing an Easter party for the children. He also highly appreciated the dedication of Eugenia Markosyan, Head of "Hayartun" Center, for her contribution to educating preschool students in the spirit of love and respect for the Armenian Church.
Joyful mood and childish happiness embraced everyone. Indeed, the interesting day became unforgettable for both children and adults of the preschool.