Feast of the Exaltation of the Holy Cross in Shahumyan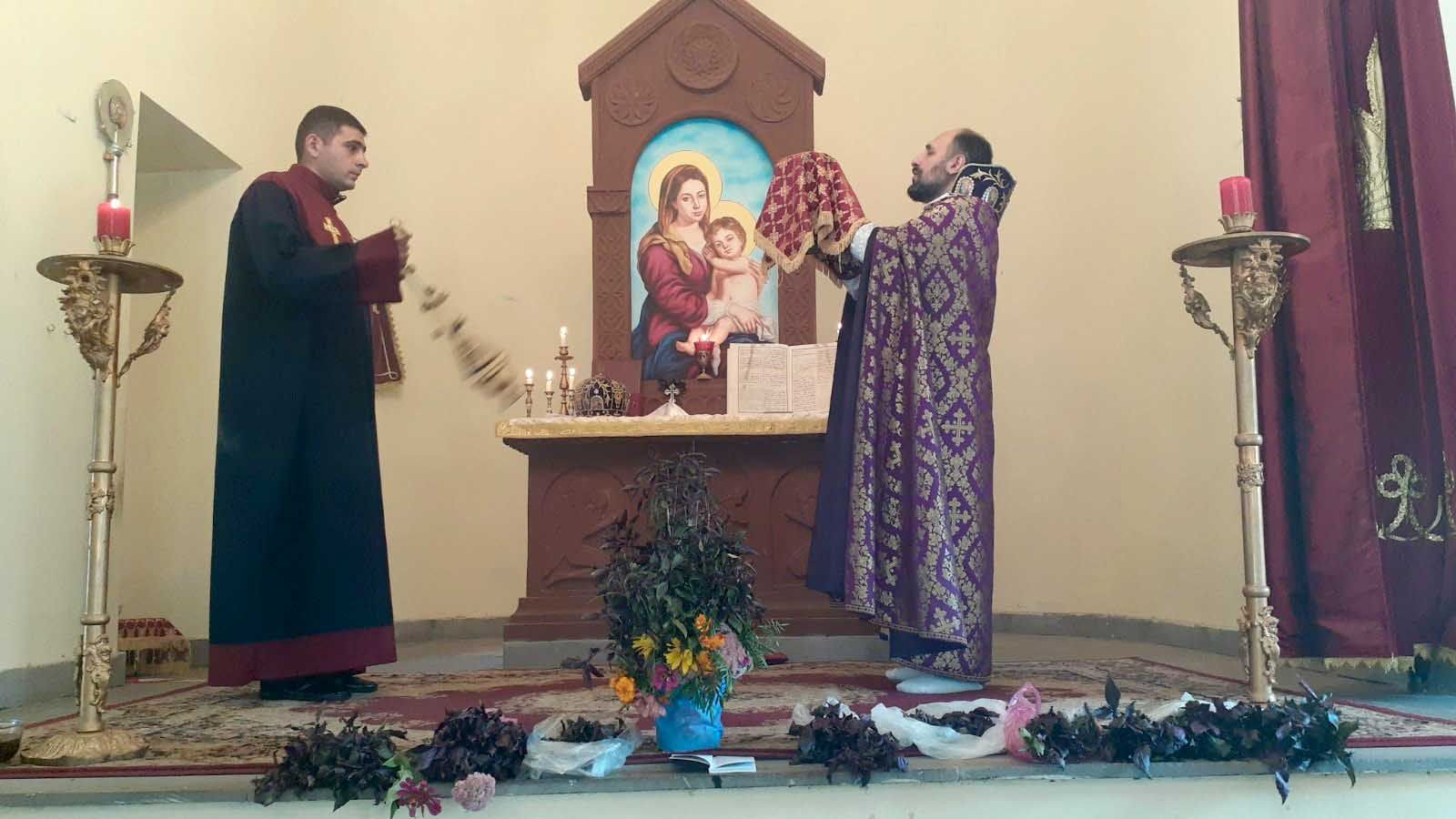 On September 13, 2020, on the day of the Feast of the Exaltation of the Holy Cross (Khachverats), more than two dozen Armenian faithful from Tbilisi, with the blessing of Vicar of the Armenian Diocese in Georgia, left from Saint Etchmiadzin church in capital for a pilgrimage to Holy Mother of God (Surb Astvatsatsin) church in Shahumyan, Kvemo Kartli region.
The Cross decorated with basil was gloriously raised at Holy Altar.
On the occasion of the Feast of the Exaltation of the Holy Cross Divine Liturgy was celebrated in the church. The celebrant was Rev. Father Tatev Marukyan, spiritual servant of Saint Etchmiadzin church in Avlabari, accompanied by Deacon Gevorg Avetisyan. Pilgrims from Tbilisi were joined by local residents during the Divine Liturgy.
During the Divine Liturgy, the celebrant priest properly preached about the mystery of the day; the fact that the cross is really irreplaceable, its meaning and aim for the Christian, its inseparability from Our Lord Jesus Christ. Rev. Father encouraged the attendees to live with the power of the cross, with prayers and unshakable faith, because the Almighty is Father God with His Son Jesus Christ.
Afterwards, the glorifying ceremony of elevation and glorification of the Holy Cross took place. Under the leadership of Rev. Father Tatev and with the participation of the faithful, the cross, wrapped in basil, was turned around the four corners of the church and people were blessed with rosewater. After the cross turning with the singing of hymns and psalms, the basil, which is the flower of the cross, was blessed and divided into the faithful.
The procession of the faithful moved to the sanctuary which was located outside the village; there they lit candles and prayed for the immediate healing of Rev. Father Kirakos Simonyan.