Festive goods for needy families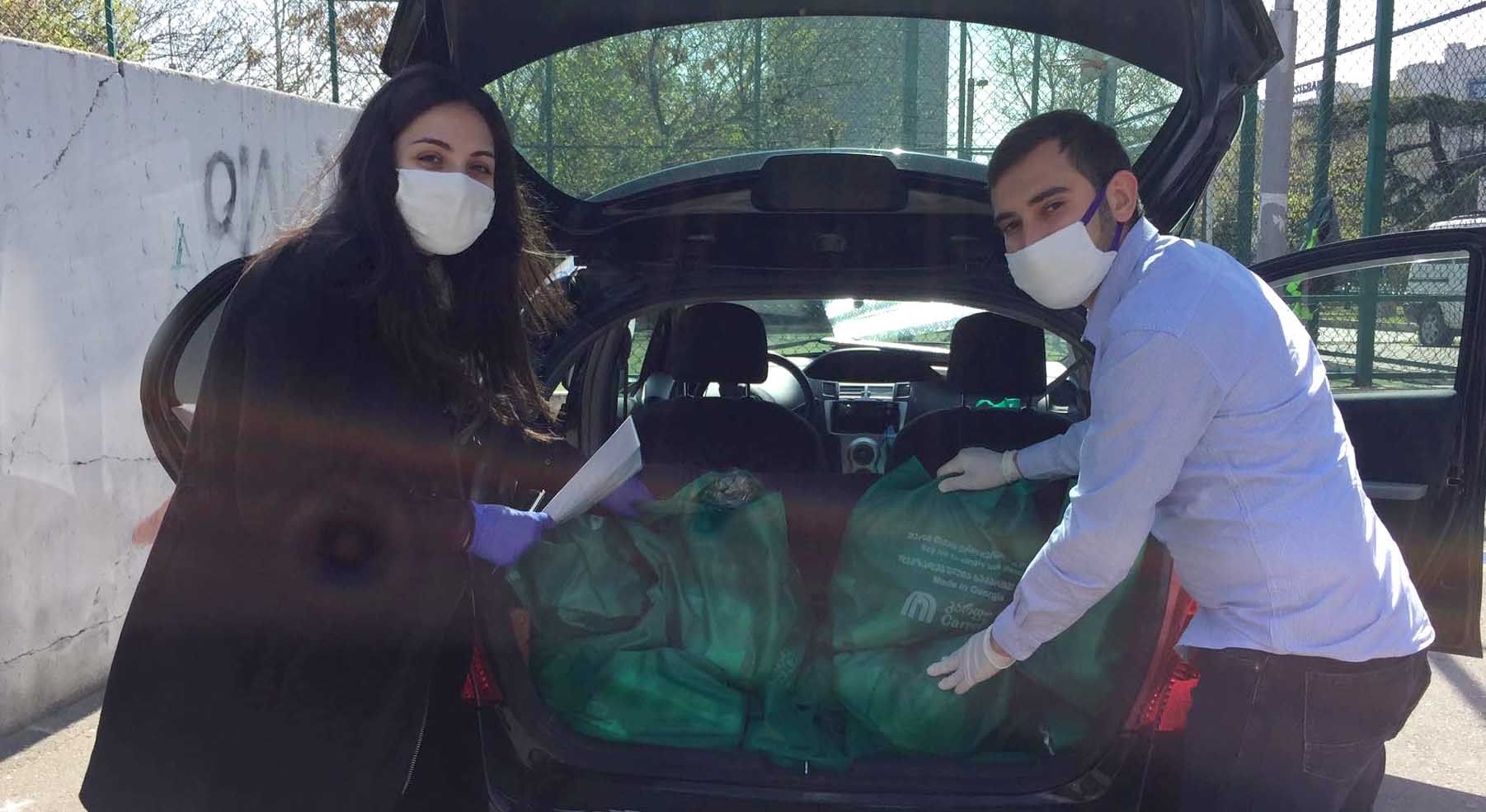 It has become a nice tradition in the Armenian Diocese in Georgia, particularly, in Cathedral of Saint George and Saint Etchmiadzin church, to celebrate the Feast of the Glorious Resurrection of Our Lord Jesus Christ with Easter presents for lonely elderly people. The situation in the world has changed and during these days, when coronavirus epidemic spreads, help to needy families is important now more than ever. Following the aim to make the Feast of the Glorious Resurrection of Our Lord Jesus Christ a festive one in all families, Armenian Diocese in Georgia once again provided its assistance to the needy.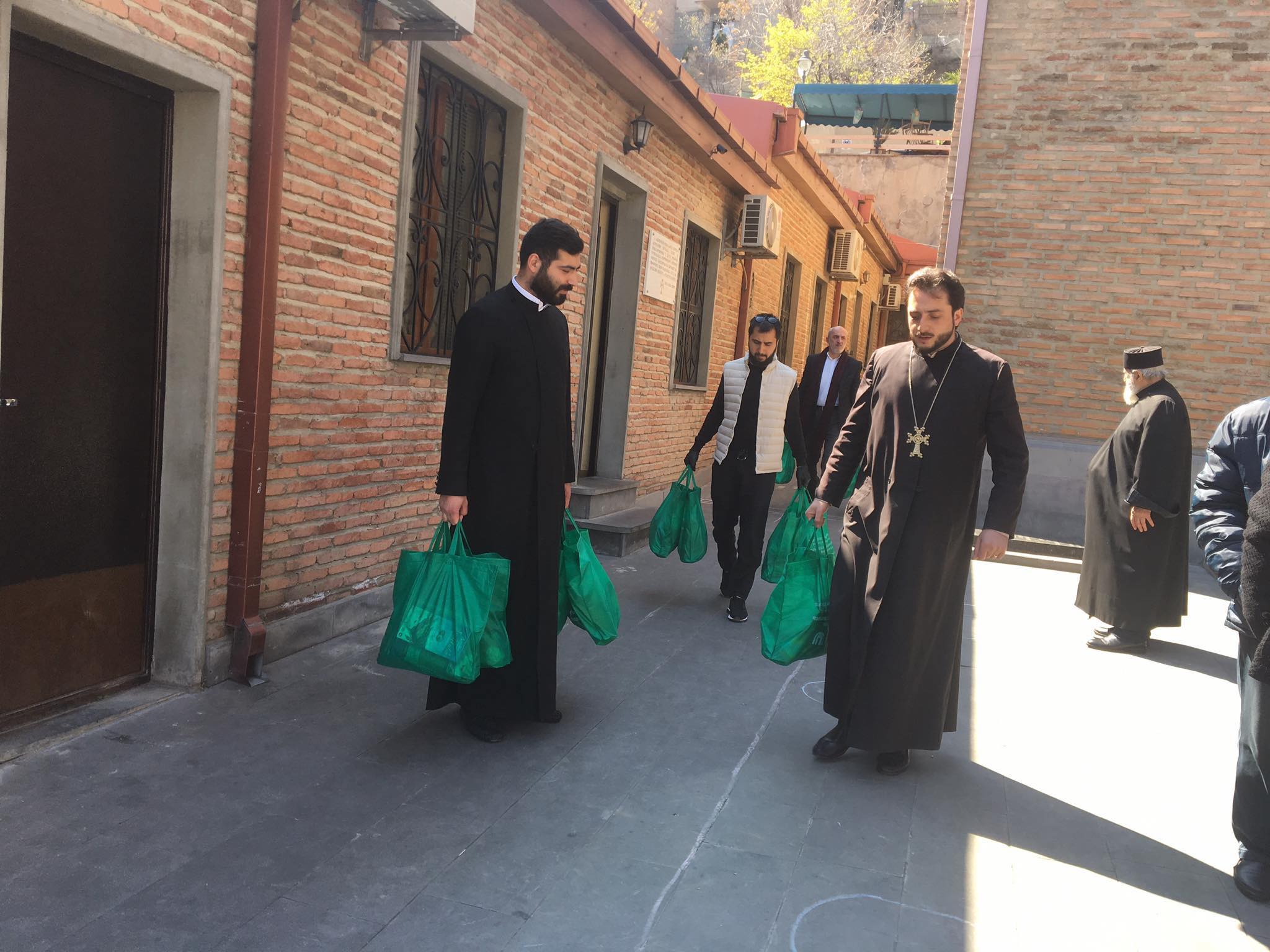 With the blessings of Vicar of the Armenian Diocese in Georgia, Rev. Father Archimandrite Kirakos Davtyan, with the funds donated by Arkadi Hovakimyan and his family, as well as other benefactors (who did not want to be named) 75 families of the two churches received bags full of different products.
'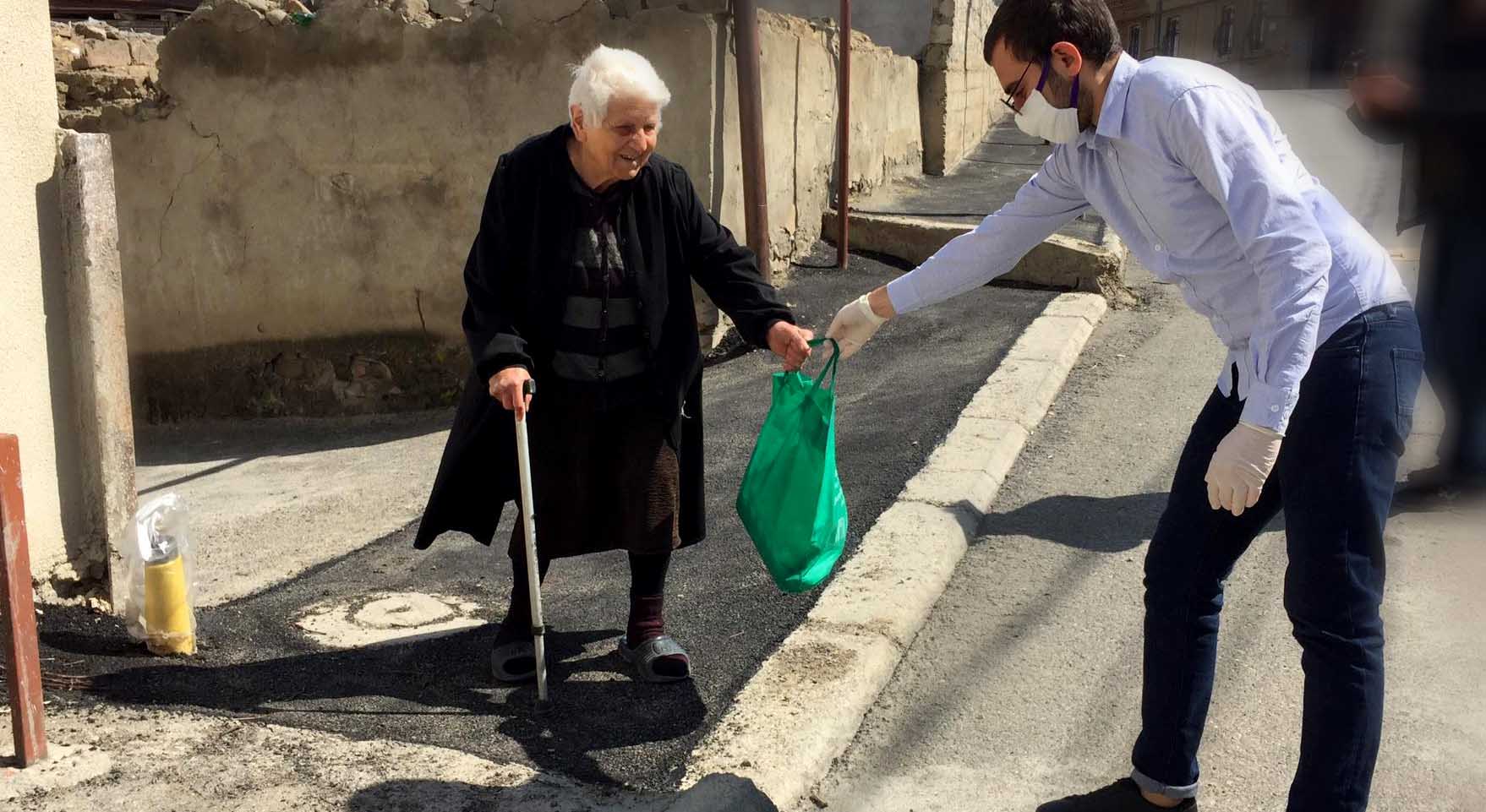 'Shushanik'' Association of Armenian Women in Georgia expresses its gratitude to the Pastor of the Saint George Cathedral Rev. Father Kirakos Simonyan and Spiritual Servant of Saint Etchmiadzin church in Avlabari Rev. Father Virap Ghazaryan, deacons and clergymen of both churches, who continued the tradition of congratulating the elderly on Easter with presents.
Taking into account the state of emergency in the country, the Diocesan Vicar highly appreciated the work done by volunteers, members of Diocesan Department of Youth, in particular, Coordinator of Projects Nina Seropova and employee Emil Sargsyan for distributing Easter presents to families.