Graduates of one-day school of the Armenian Diocese in Georgia received certificates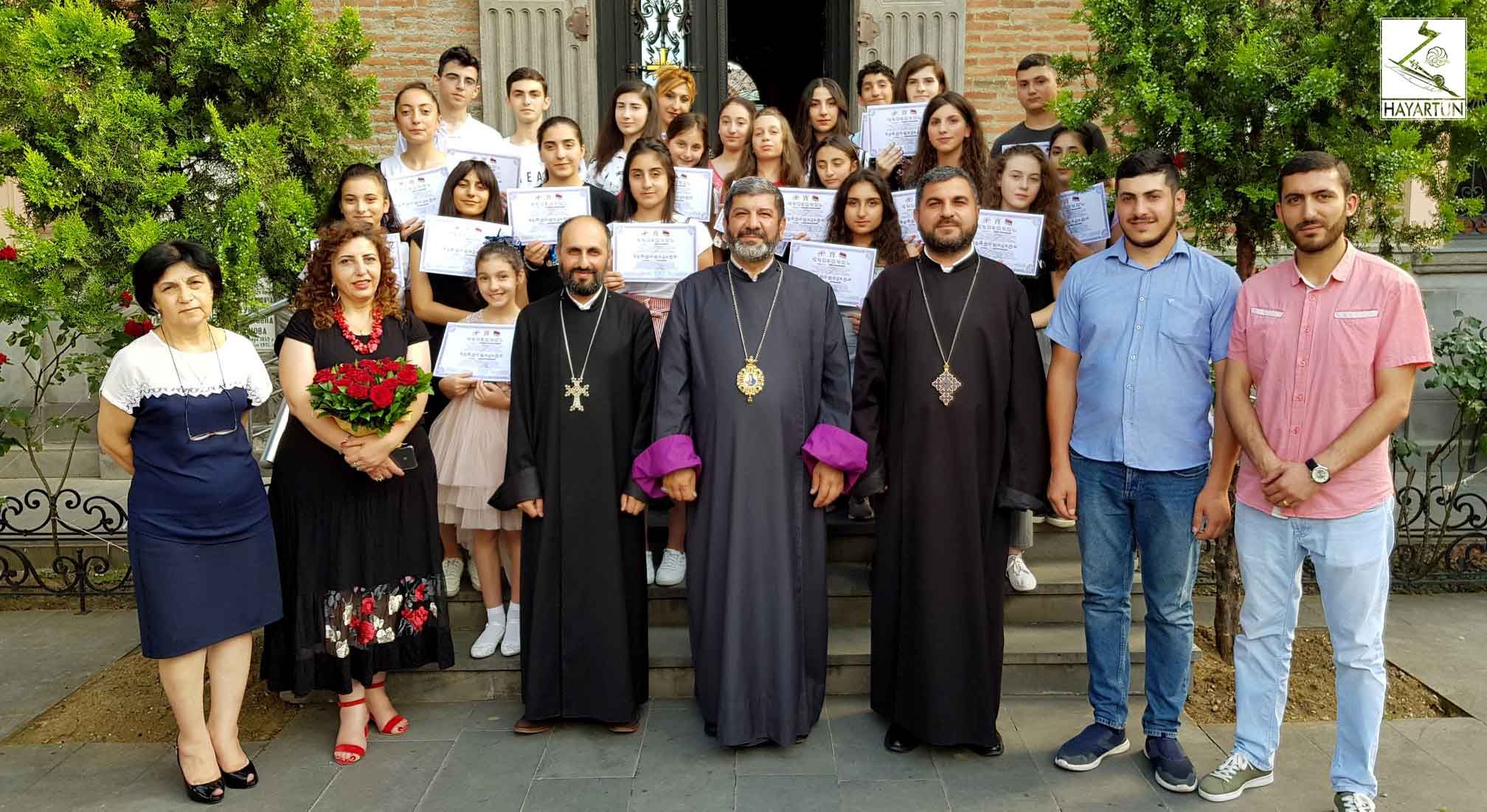 On June 27, 2019, an Evening Service was offered under the presidency of His Grace Bishop Vazgen Mirzakhanyan (who is in Tbilisi as a guest) and with the participation of clergy in Saint Etchmiadzin church in Tbilisi. After the Evening Service the 2018-2019 academic years graduates of the Armenian language teaching "Saint Gregory on Narek" ("Surb Grigor Narekatsi") Saturday school and "Saint Elias the Prophet" ("Surb Yeghia Margare") received certificates. In attendance were Diocesan officials, one-day schools students, their parents, faithful.
The Director of the Educational Department of the Armenian Diocese Eugenia Markosyan presented those 26 graduates of the one-day schools who successfully passed two-year course on history and literacy, as well as course of speaking skills.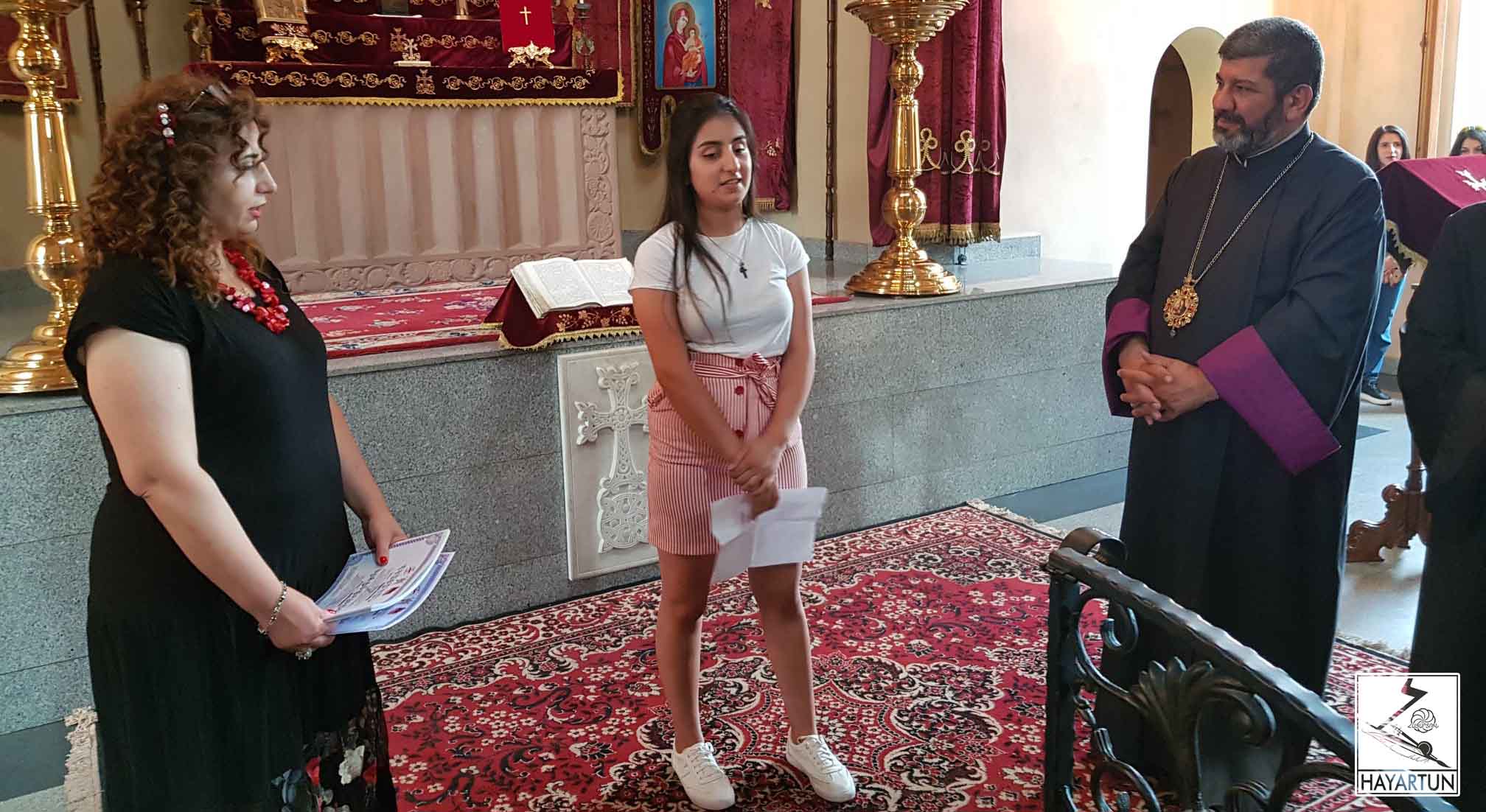 The Pastor of the Saint Etchmiadzin church Rev. Father Samvel Torosyan and the Director of the Youth Department Rev. Father Tatev Marukyan congratulated the graduates on the occasion of returning to their roots and learning the native language.
On behalf of the graduates, Anna Gogyan expressed their deep gratitude to their lovely teachers in beautiful and pure Armenian language. She thanked the Diocesan Headquarters for the opportunity given to Armenian young people to learn their native language.
His Grace Bishop Vazgen Mirzakhanyan offered his blessings to the attendees and highly appreciated the devoted work done by the Director of the Educational Department Eugenia Markosyan, teachers Rosa Zohrabyan, Tamara Gaboyan, Revik Karapetyan. His Grace Bishop Vazgen urged the graduates not to leave the Armenian Church and always bear the name of Armenian proudly.
The director of the Educational Department asked for graduates the blessings of His Grace Bishop Vazgen and spiritual fathers and handed over two-year graduation certificates.
The activity of one-day schools and support to them by the Diocese of Armenian Apostolic Orthodox Holy Church in Georgia have the aim of preserving native language in the Armenian community in Georgia and giving to Armenian youth knowledge on the history of Armenian Church.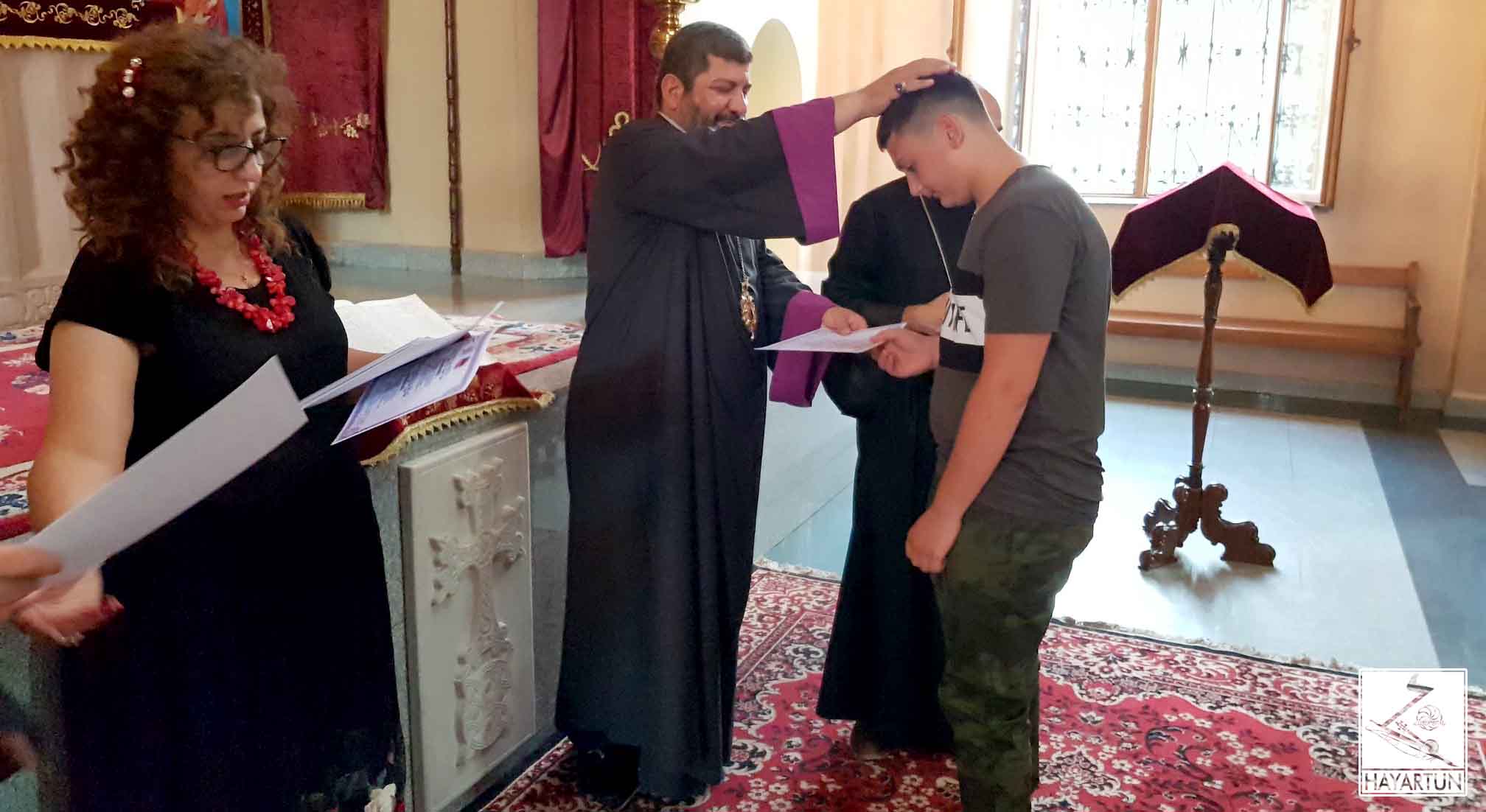 Dozens years ago, on the initiative of the late Primate of the Armenian Diocese in Georgia, His Grace Archbishop Gevork Seraydaryan the "Saint Elias the Prophet" Sunday school was established and then other spiritual, educational, cultural and youth centers were established and operates under the auspices of the Armenian Diocese in Georgia: "Alexander Mantashev" Center in Batumi, "Komitas Vardapet" Center in Ozgureti, Karapet Bagratuni Center in Akhalkalaki (Samtskhe-Javakheti's General Prelacy), "Rafael Javakh" Center in Ninotsminda and "Saint Gregory of Narek" Center in Rustavi.