Graduates of one-day schools of the Armenian Diocese in Georgia passed the final examination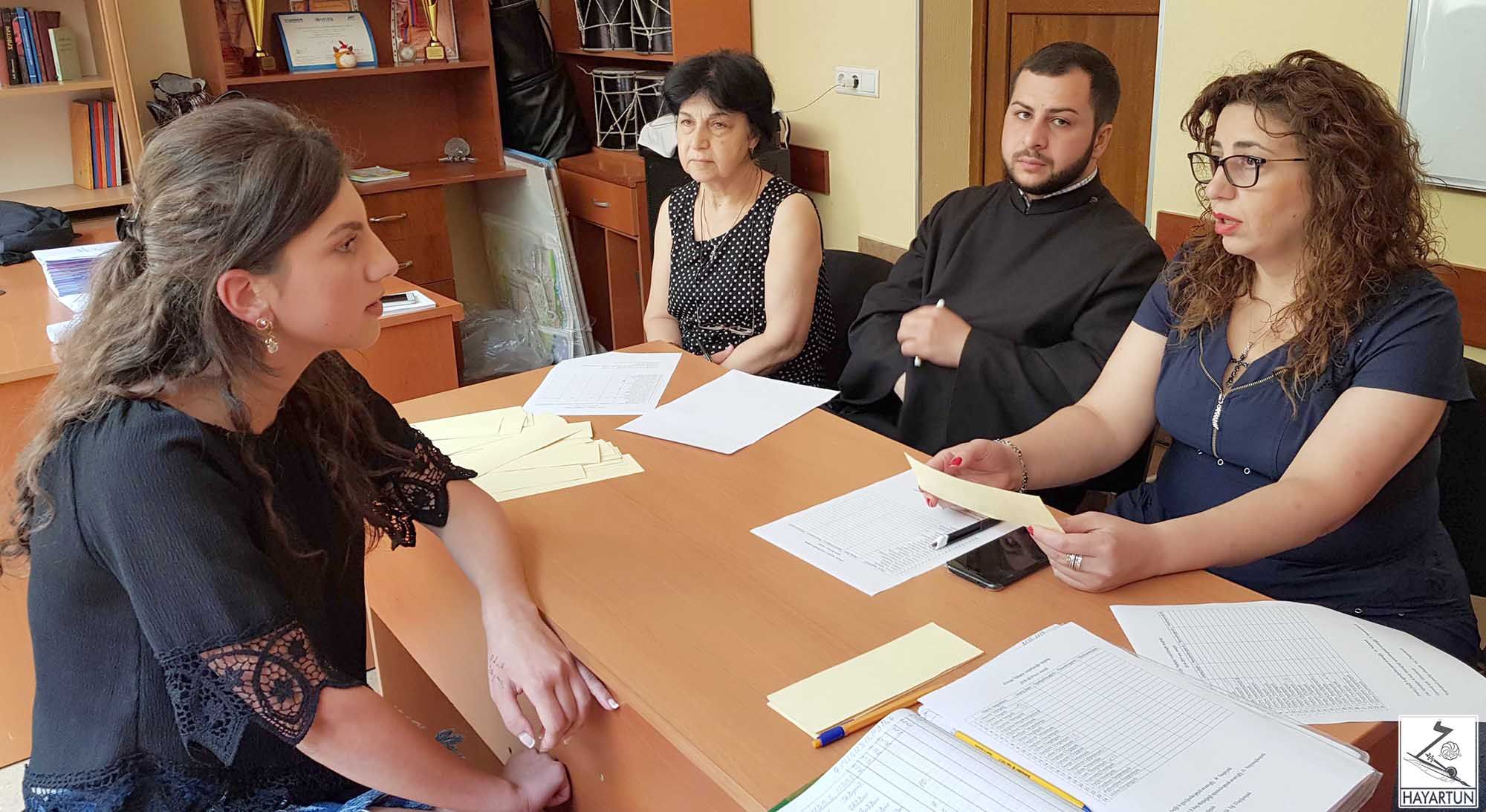 On June 22, 2019, the final exam of the graduates of "Saint Gregory of Narek" ("Surb Grigor Narekatsi", the teachers: Tamara Gaboyan and Revik Karapetyan) Saturday and "Saint Elias the Prophet" ("Surb Yeghia Margare", the teachers: Roza Zohrabyan and Revik Karapetyan) Sunday schools of the Diocese took place in the "Jinishian Memorial" Hall of the "Hayartun" Center, the Armenian Diocese in Georgia. 26 second graders passed an exam in order to receive certificate of native language knowledge. The questionnaire included questions about Armenian language and literature, the history of the Armenian people, the history of the Armenian Church, as well as question for revealing the free speech and expression.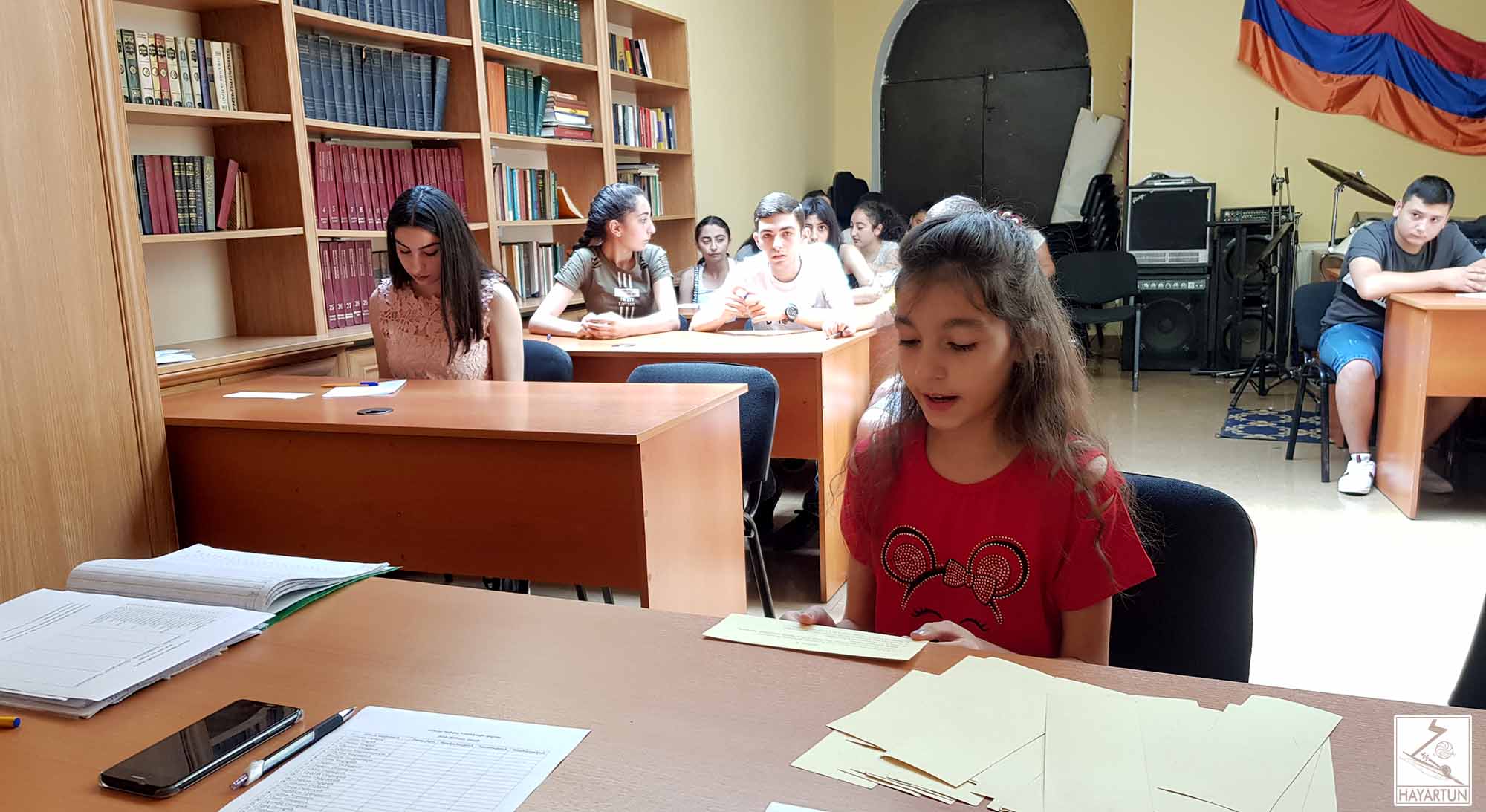 Eugenia Markosyan, the Director of the Educational Department of the Diocese presided over the examination committee. She assessed the knowledge of the graduates. The students of the two schools demonstrated sufficient knowledge because they not only had learned the literacy program well but also got acquainted with the activities of the Armenian literary geniuses and learned the wonderful Armenian poems, as well as knew the pages of the Armenian history. The graduates expressed their deep gratitude for the chance and opportunity to learn native language.
The graduates who have successfully passed the exam will receive a certificate on the completing of the native language course with the blessings of the Primate of the Armenian Diocese in Georgia, His Grace Bishop Vazgen Mirzakhanyan.
It should be mentioned that two one-day schools operates in the "Hayartun" Center of the Armenian Diocese in Georgia. Those who want to learn Armenian language and literature and get acquainted with the history of the Armenian Church and Armenian people can study in these two schools. The course is for two years here. Ten and more years old young Armenians, who do not know their native language, have an opportunity to learn Armenian language in these schools. Education is free here.