Handmade items by Syrian Armenian women living in Yerevan were presented at "Hayartun" Center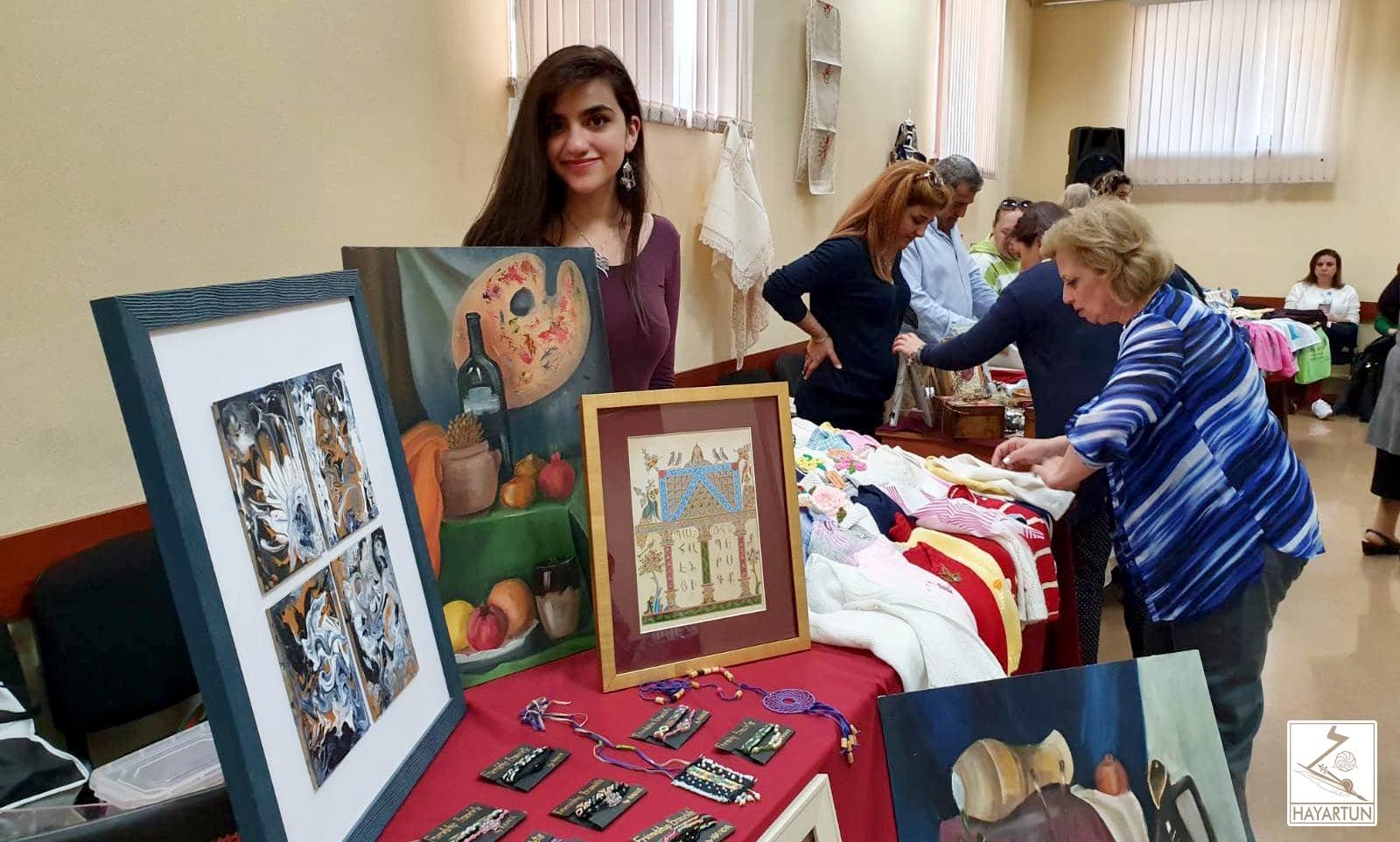 Within the framework of the cooperation between "Shushanik" Association of Armenian Women in Georgia and Syrian Armenians Union NGO, from October 19 to 20, 2019, a 45-member group of Syrian Armenians was hosted in Tbilisi, headed by Chairwoman Vani Nalbandyan.
During the visit the guests visited the Holy Trinity Cathedral of Tbilisi of the Georgian Orthodox Church, laid flowers at the tombs in Tbilisi Pantheon of the Armenian Writers and Public Figures "Khojivank", admired the multicultural appearance of Avlabari, in the evening toured in Tbilisi.
On Sunday Syrian Armenians had a certain goal. In the morning, after participating in Divine Liturgy offered in Saint Etchmiadzin church in Avlabari, the guests moved to "Hayartun" Center of the Armenian Diocese in Georgia where an exhibition and sale of handmade items by Syrian Armenians took place.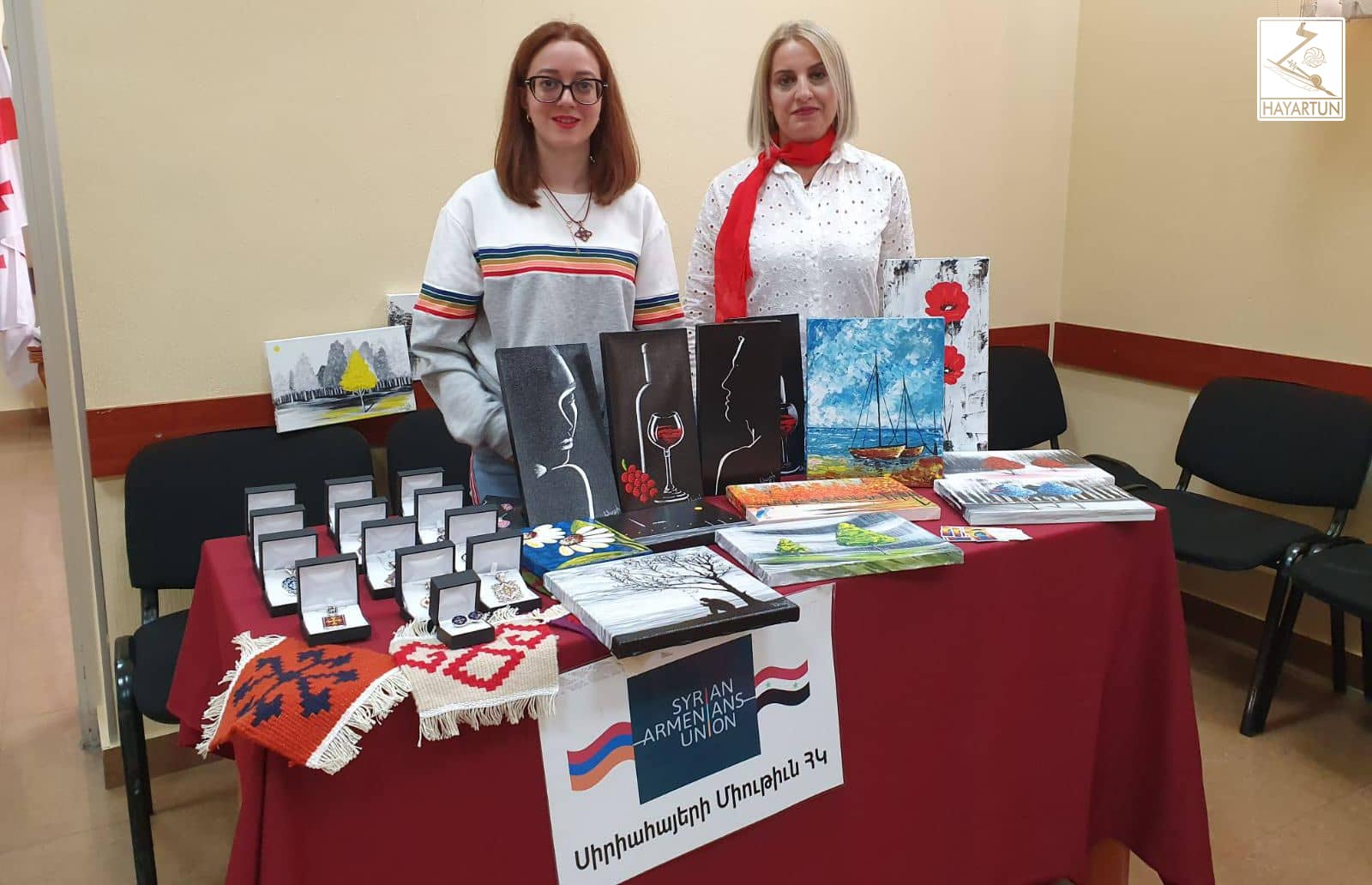 Greeting the guests, Chairwoman of "Shushanik" Association of Armenian Women in Georgia Susanna Khachatryan conveyed the blessings and good wishes of the Vicar of the Armenian Diocese in Georgia, Rev. Father Kirakos Davtyan, valued endurance of Syrian Armenians, their diligence and devotion to the faith and nation and wished them success.
Arthur Sargyan, the Head of the Cultural Desk of the RA Embassy in Georgia attended the event. The latter expressed his hope that the frameworks of the exhibition and sale will be enlarged with the support of the Embassy and diplomatic representatives will be involved among the visitors.
The Chairwoman of the Syrian Armenians Union and the organizer of this event Vani Nalbandyan thanked the "Shushanik" Association of Armenian Women in Georgia and highly appreciated the cooperation with them expressing her hope that it will be continuous.
Visits to the Center did not stop during the day. The visitors admired the various handmade items made by talented Syrian Armenians and got some of them which also became an unforgettable reminder of this beautiful day. The exhibition and sale continued until the evening and ended with joyful song and joint dance.