"Hayartun" Center of Armenian Diocese in Georgia participated in the event of Women's Council of Georgia
On September 16, 2023, at the initiative of "Shushanik" Association of Armenian Women in Georgia and with blessings of the Primate of the Armenian Diocese in Georgia Rev. Father Archimandrite Kirakos Davtyan, the Diocesan "Hayartun" Center participated in "Women: the Dialogue of Generations for Culture" event organized in the library of the Parliament of Georgia.
The event was diverse, filled with the multi-ethnic essence of Tbilisi and speeches by Georgian exiles living abroad. Each national minority organized a corner reflecting its national culture.
"Hayartun" Center presented national musical instruments, beautiful costumes and cuisine, and also offered the attendees recipes of Armenian dishes and pastries.
The performance of Sayat-Nova's song "Kamancha" by soloist Aida Bazoyan in Armenian and Georgian languages, accompanied by national instruments, dhol and duduk, led by Ivane Mkrtchan, was warmly received.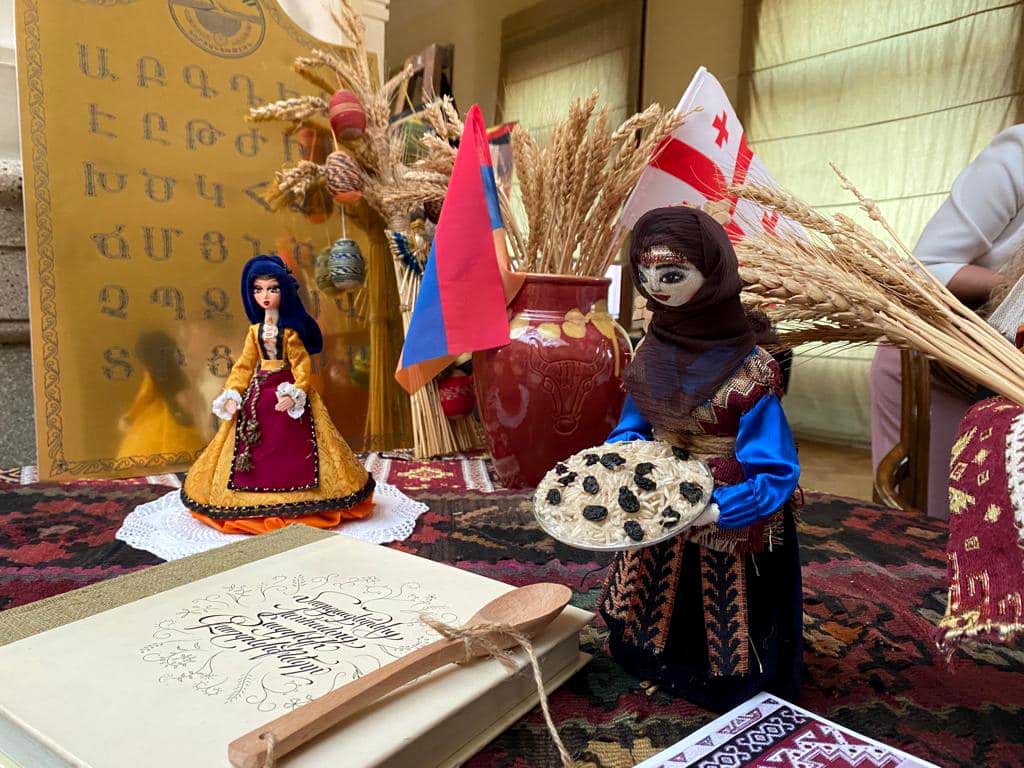 "Hayartun" Center, Aida Bazoyan and Ivane Mkrtchyan received a certificate of appreciation from the Women's Council for their beautiful design and valuable performance.
"Shushanik" Association of Armenian Women in Georgia (Chairwoman: Susanna Khachatryan) expresses its gratitude to the "Hayartun" Center (Director: Eugenia Markosyan), House of Hovhannes Tumanyan Center (Employees: Gohar Mazmanyan, Edita Zohrabyan), students of duduk and dhol classes (Teacher: Ivane Mkrtchyan), preschool students and their parents for their appropriate participation in the event.