High appreciation to the director and actress of "Sarah" solo performance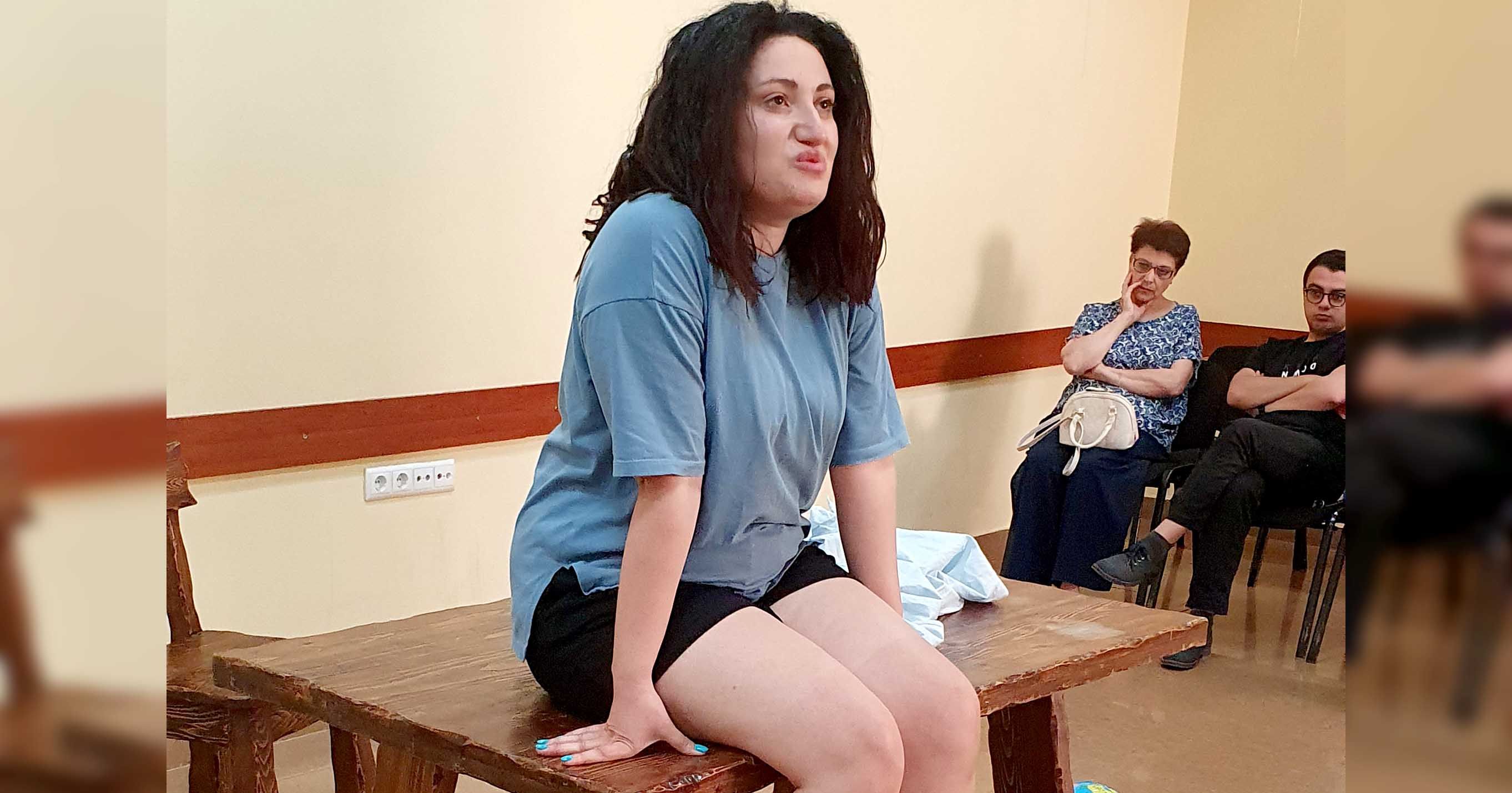 On July 1, 2023, the "Sarah" monodrama about Sarah Kane, was presented at the "Hayartun" Educational, Cultural, and Youth Center of the Armenian Diocese in Georgia. The main character of the monodrama, Sara, was played by the talented actress Suzy Dadyan. Conducted by director Elmira Soloyan, the solo performance of the same name participated in the Armmono international festival.
The solo performance is about a girl who lost her sight in the prime of her life. She fights for her dreams and the feelings she has for a boy helped her.
From the very first minutes of the solo performance, the young actress was able to interest the Tbilisi Armenian audience. She was able to communicate her emotions and feelings to the audience and convey her dreams, sparing no will and effort to achieve that goal.
The actress, with the right facial expressions and tone of voice, reveals the difficult mental state of a 28-year-old young girl, Sarah Kane, who, being overwhelmed by the fear of loneliness, has lost the most important thing in life: the will to live and love.
Masterfully implementing the ideas, instructions, and insights of the director Elmira Soloyan, the solo performance received high appreciation and heartfelt applause from the audience.
Susanna Khachatryan, Inna Davitashvili, and Nika Ghazaryan highly appreciated in their speeches the comprehensive work of directing the solo performance and the talented acting.
"Armmono" is the only festival in Armenia, that, although in a small format, brings actors out of the borders of Armenia and makes them known in other cities and abroad. This international festival strengthened the genre of solo performance in Armenia, raising the authority of the country beyond its borders. The solo performance "Sarah" was presented in Yerevan, Gyumri, and Abovyan, and now also in Tbilisi.