Holy Friday at the Armenian Diocese in Georgia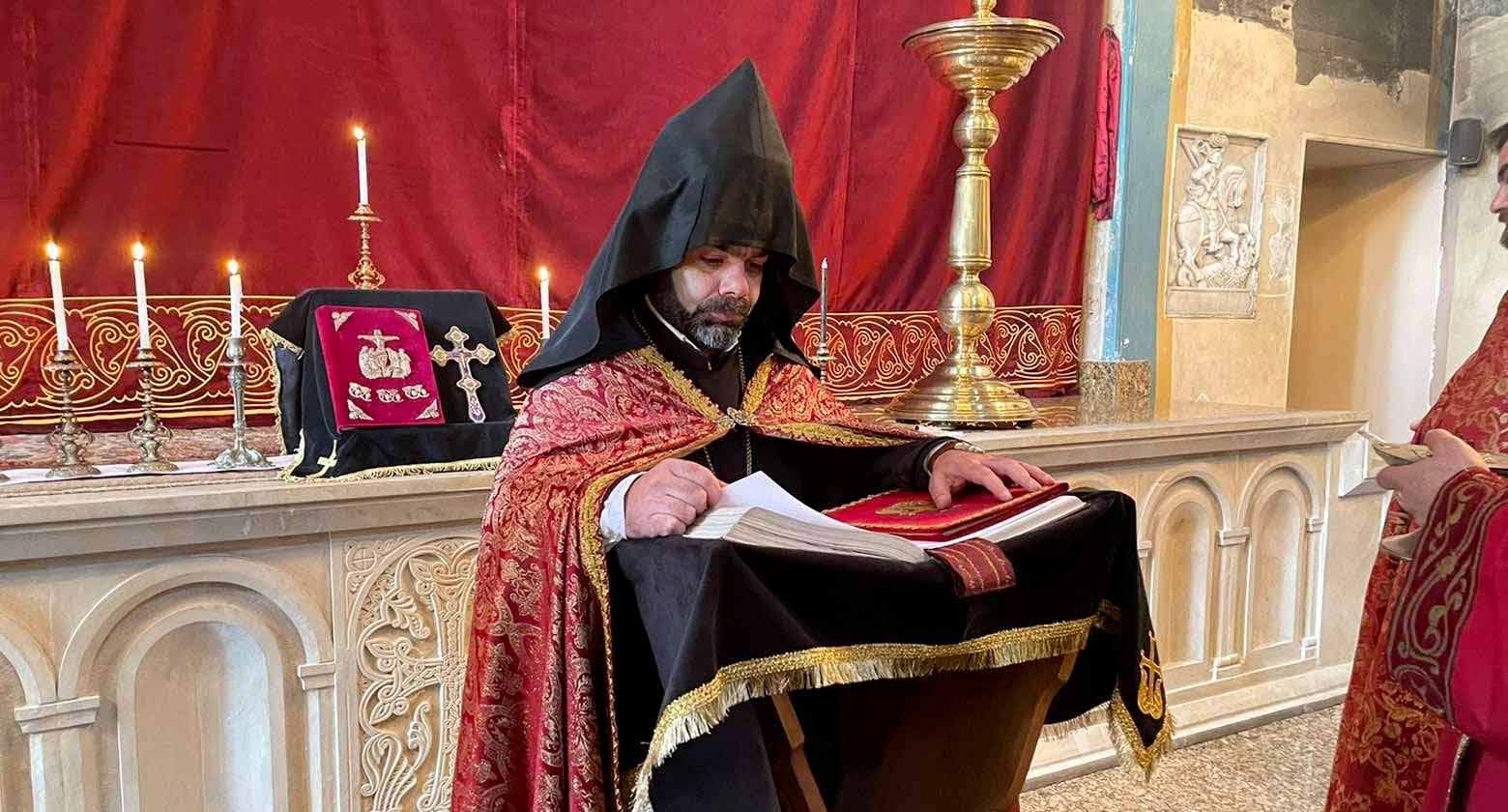 On April 2, 2021, ceremonies of Holy Friday were held in the operating churches of the Armenian Diocese in Georgia. Holy Friday is the day of commemoration of sufferings, crucifixion, death and burial of Jesus Christ.
With the desire to be part of the Holy Sacrament, church-loving women decorated the Lord's tomb with flowers and branches. Afterwards, the faithful gathered in various Diocesan churches for joint prayer and in order to share the sufferings of Our Lord. That day, after the Morning Service, the Order of the Crucifixion was offered in Diocesan churches.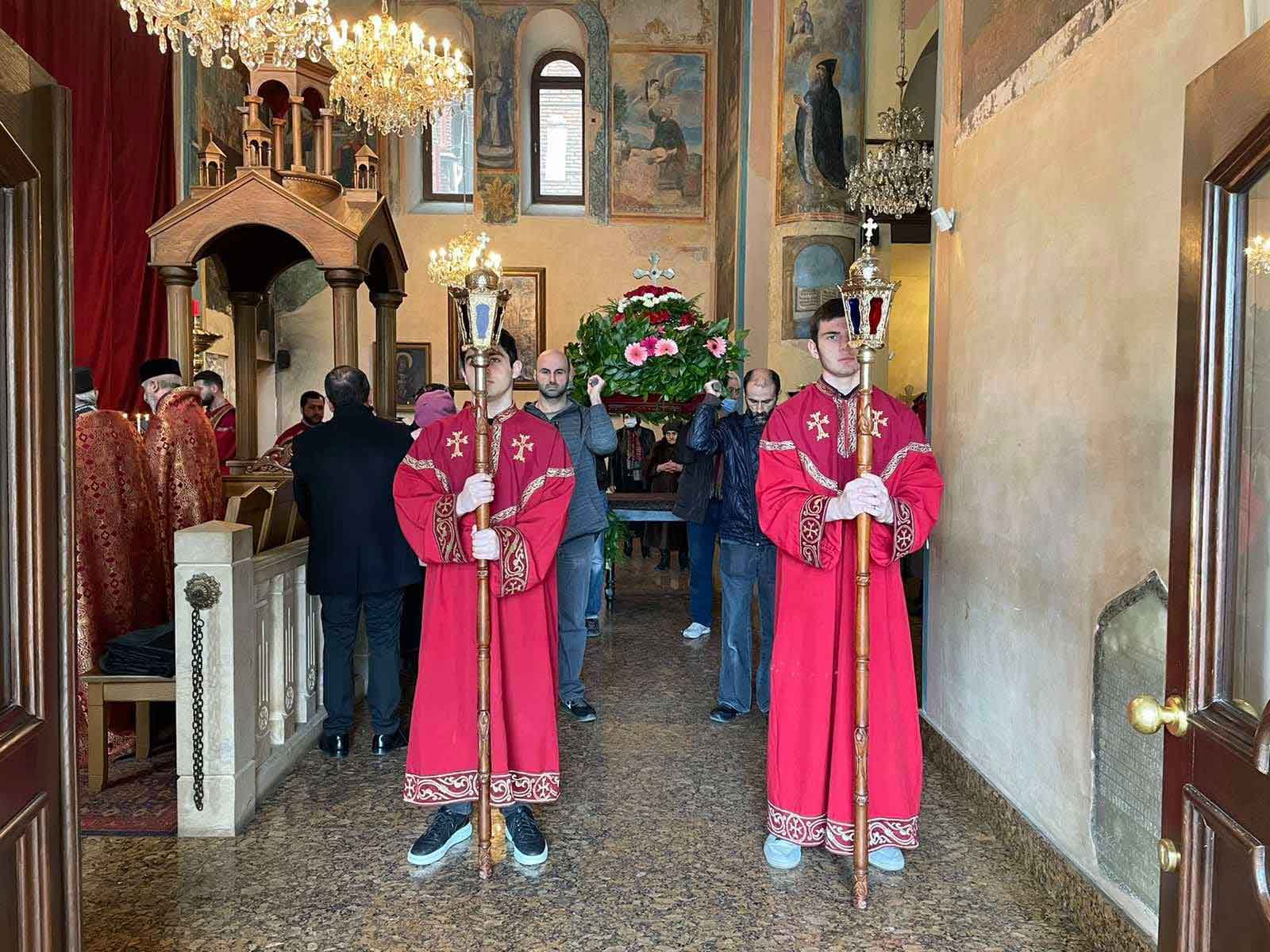 Under the presidency and with the blessings of Vicar of the Armenian Diocese in Georgia, Rev. Father Archimandrite Kirakos Davtyan, after the Evening Service celebrated on the eve of the feast, Burial Service was offered at the Cathedral of Saint George (Surb Gevork) and Saint Etchmiadzin church in Avlabari, Tbilisi. During the Service the symbolic tomb of Our Lord Jesus Christ was processed around the church for the faithful to see.
At the conclusion, those faithful who were present received the fragrant flowers from the Holy Tomb of Our Lord.