Intellectual competition for youth was launched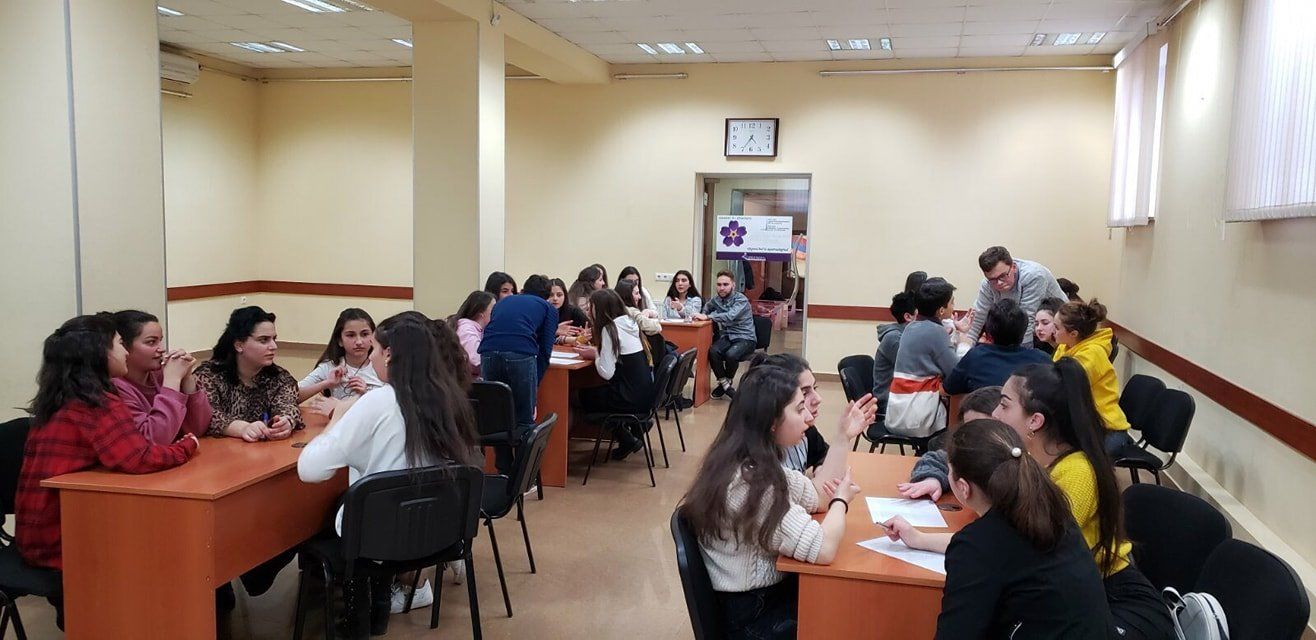 On February 9th, 2020, the first round of youth intellectual competition took place in Calouste Gulbenkian hall of ''Hayartun'' Center of the Armenian Diocese in Georgia. The initiator and organizer of the competition is the Department of Youth of the Armenian Diocese in Georgia, under the leadership of Rev. Father Tatev Marukyan and with the participation of project coordinator Nina Seropova and staff member Emil Sargsyan. The aim of the competition is to support expand young people's mindsets, popularize the importance of reading, promote new acquaintances and give opportunities to make new friends, as well as to give them the joy of joint thinking, searching and discovering.
The participants of the first round were: ''Mobi Bik'' junior team of volunteers of the Youth Department, Armenian Diocese in Georgia, led by Maria Simonyan; ''Roses'' senior team, led by Gayane Davtyan; ''Pandora'' team of N103 school, led by Dayana Sargsyan, ''Gitakner'' (Connoisseurs) team led by Nika Syarg; ''Vanki Dprots'' (Monastery school) team, led by Marianna Manukyan; and ''Duman'' team of ''Armenian Community in Georgia'' organization, led by Hakob Lamazyan.
At each round of the competition, the competing teams were asked 15 questions related to general education, religion, as well as ''know-how'' variant.
The competition includes three stages and final round where the teams which gain the highest points during the three stages will play.