Literary and theatrical event dedicated to the Feast of the Holy Translators presented by Armenian pupils in Tbilisi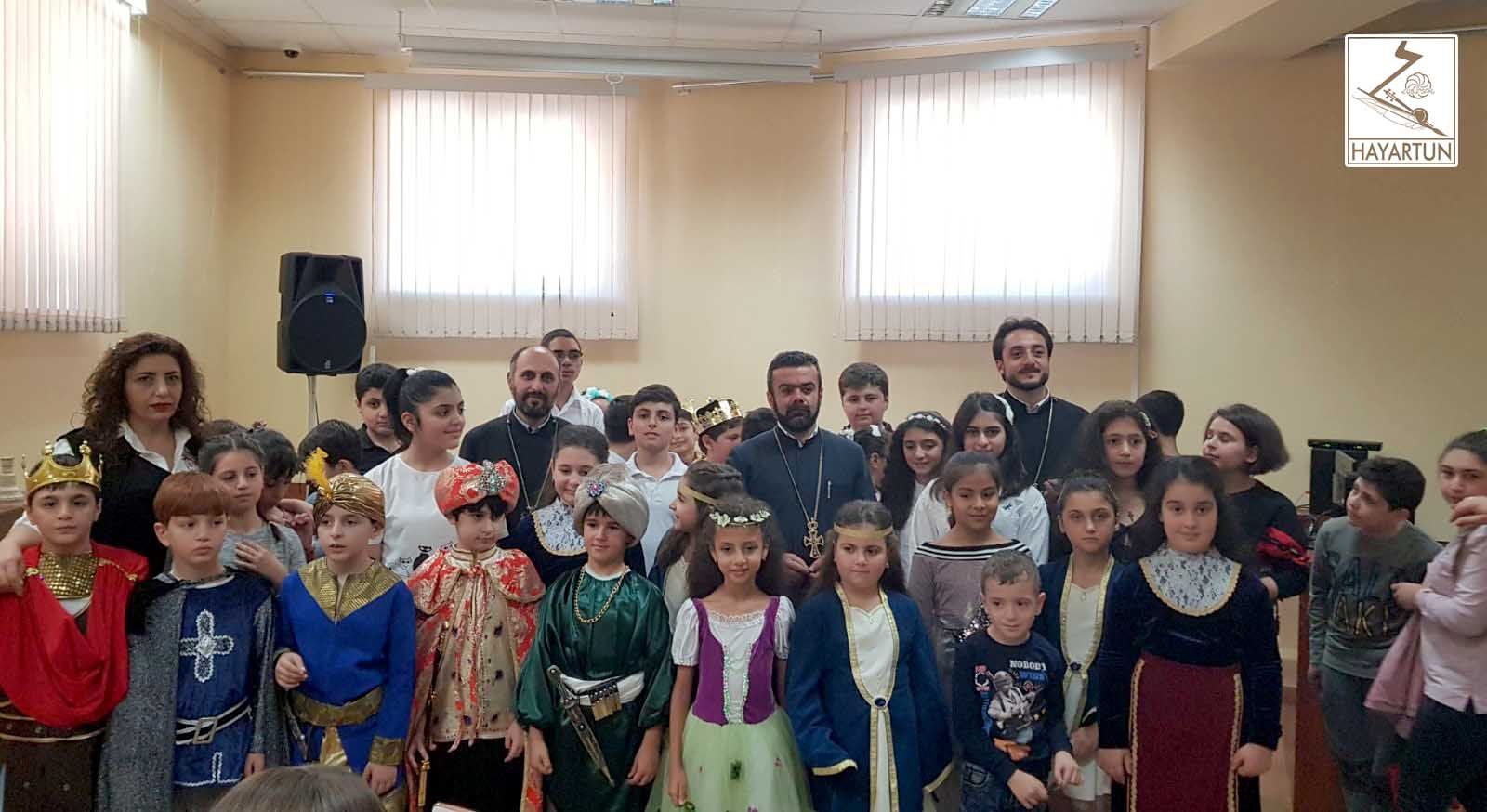 On October 12, 2019, the center of the events dedicated to the Feast of the Holy Translators became the Calouste Gulbenkian Hall of the "Hayartun" Center of the Armenian Diocese in Georgia. The hall was full. In attendance were pupils, parents, teachers of N104 Armenian Public School in Tbilisi (Director Irina Zhamkochyan), students of the "Saint Gregory of Narek" (Surb Grigor Narekatsi) Saturday School and "Saint Elias the Prophet" (Surb Yeghia Margare) Sunday School.
The event was honored with the presence of the Vicar of the Armenian Diocese in Georgia, Rev. Father Kirakos Davtyan, accompanied by clergy.
The Head of the "Hayartun" Center Eugenia Markosyan congratulated attendees on the occasion of the national-religious feast, touched upon the activity of the Saint Translators in the chronology of the Armenian people and Armenian Church and invited the guests to watch the event.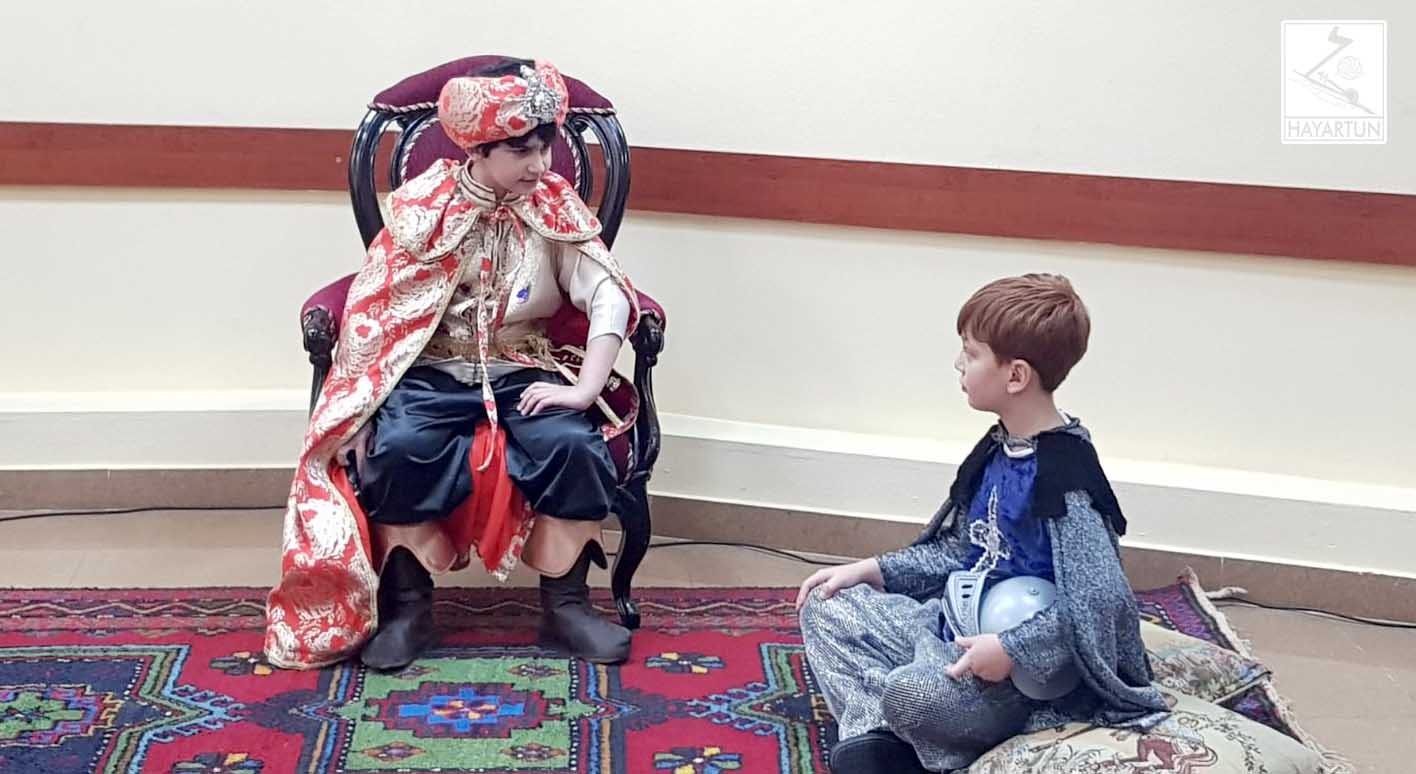 The performances were coordinated, the mystery of the day was presented due to efforts of students of the Saturday and Sunday schools of native language teaching, poems dedicated to Mesrop Mashtots and Sahak Partev were recited, as a translation sample was presented Hovhannes Tumayan's "Gift to Georgian poets" poem (translated into Georgian by Ioseb Grishashvili), afterwards the sixth grade pupils of N104 Public School (teacher Gyulnara Arutyunova) and the third grade pupils (teacher Silva Kaloyan) performed some episodes of Armenian history dedicated to popular national figures – King Vramshapuh, Sahak Partev Catholicos, Mesrop Mashtots and their pupils, as well as the development of the Armenian alphabet, the power of inspiration of the Armenian land according to the history by Pavstos Buzand.
At the conclusion of the event, the Vicar of the Armenian Diocese in Georgia offered his blessings and appreciated the event. Rev. Father highly appreciated the traditional celebration of the Feast of the Holy Translators with Blessing of Children Service and events presented by children because children feel the spirit of devotion to Motherland, brilliant translation of Bible and development of Armenian alphabet by translators. Highly appreciating the contribution of the organizers and participation of children Rev. Father Kirakos gave blessed crosses to all children as a present.
The event ended with hospitality.
It should be added that at the initiative of Writers Union of Armenia the basis of the internationalization of this feast are laid.