Mrs. Rita Sargsyan visited "House of HovhannesTumanyan" Center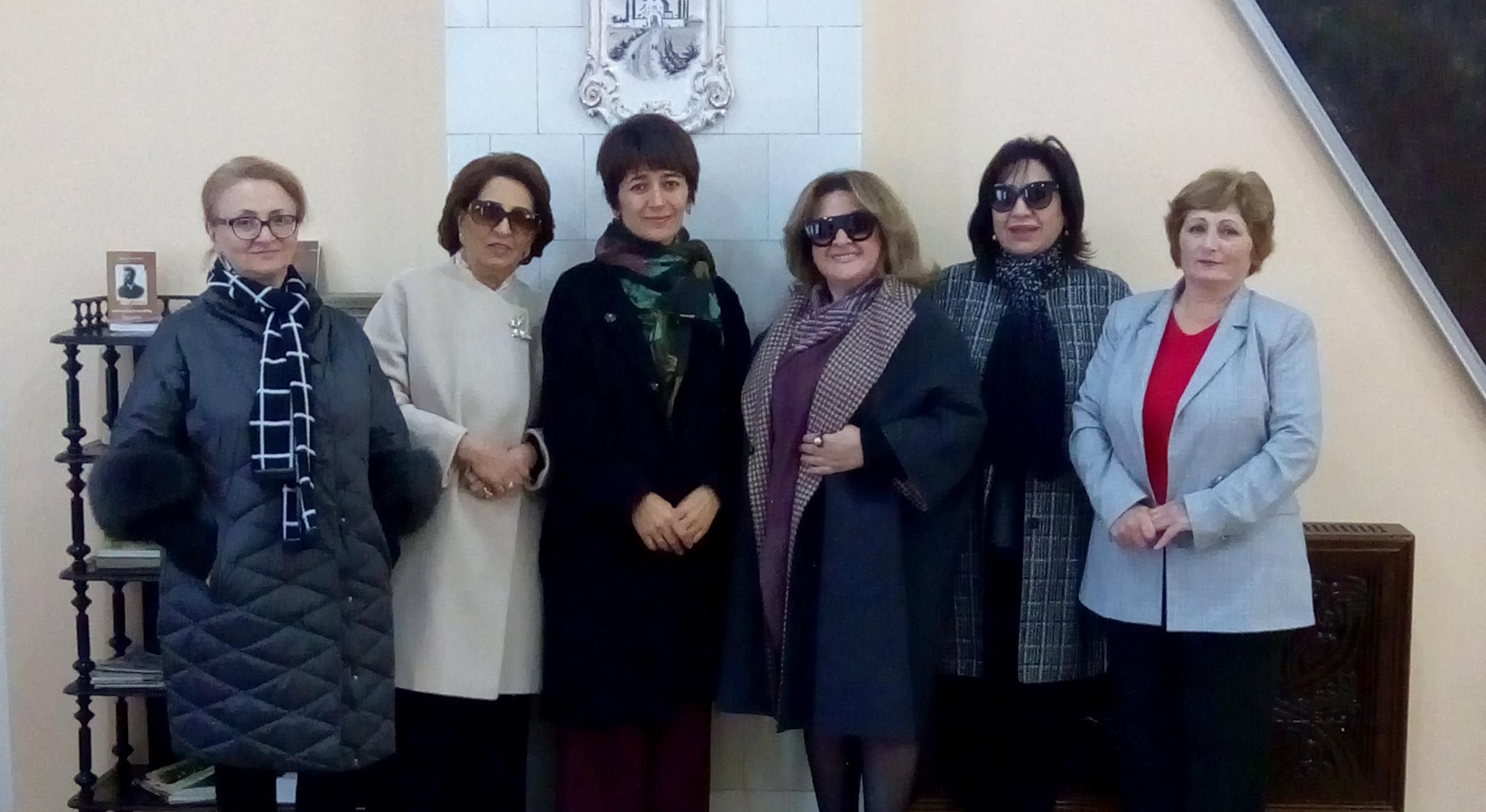 On November 20, 2019, Rita Sargsyan, RA third president's spouse visited "House of Hovhannes Tumanyan" Center for Science and Culture. The visit was unexpected and a pleasant surprise. RA former president Serzh Sargsyan and Rita Sargsyan are benefactors of All-Armenian Poet's apartment. At their initiative and sponsorship, Tumanyan's apartment in Tbilisi was supplemented with interior decoration, furniture and utensils which were appropriate to his era.
This was Mrs. Rita's first visit to this Center after the changes made there. The latter toured the Center's rooms, accompanied by her friends, expressed her satisfaction with the changes, and she noted with admiration that the hospitable atmosphere of Tumanyan's house is felt in the Center.
After the traditional reception in this house, Mrs. Rita Sargsyan and her friends left the "House of Hovhannes Tumanyan" Center in which the RA third president and his spouse has significant contribution.