Peaceful demonstration in Tbilisi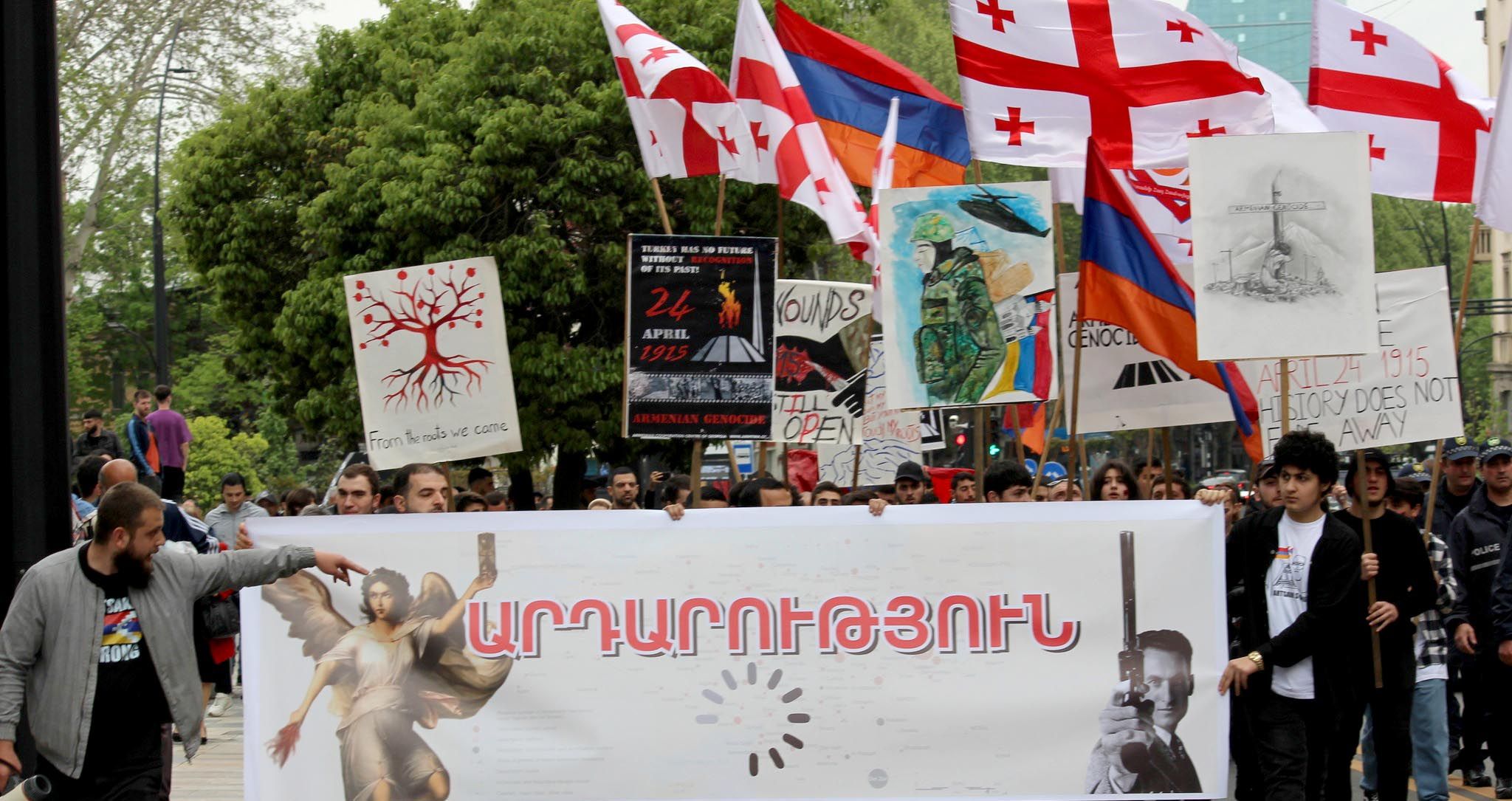 On April 24, 2023, a peaceful demonstration was organized near the Embassy of Turkey in Tbilisi. The participants marched with community and state flags of the Republic of Armenia and Georgia and posters expressing their protest, accompanied by the transport police, and reached the embassy. In contrast to the past two years, this time the area was quiet, there was no loud music.
Artur Mirzoyan, head of "Armenian Community in Georgia" non-governmental organization, gave opening remarks and informed attendees about the attack on him. Rev. Father Kirakos Simonyan, spiritual servant of the Armenian Diocese in Georgia, offered his blessings.
Speeches in different languages followed each other and became the voice of commemoration, condemnation, recognition, and reparation by those who have the right to demand. Poems, patriotic and military songs were also sung.
It should be added that on April 24, commemoration ceremonies, demonstrations and peaceful protests took place in all Armenian-populated cities and regions in Georgia.