Pilgrimage to Armenian churches in Lori region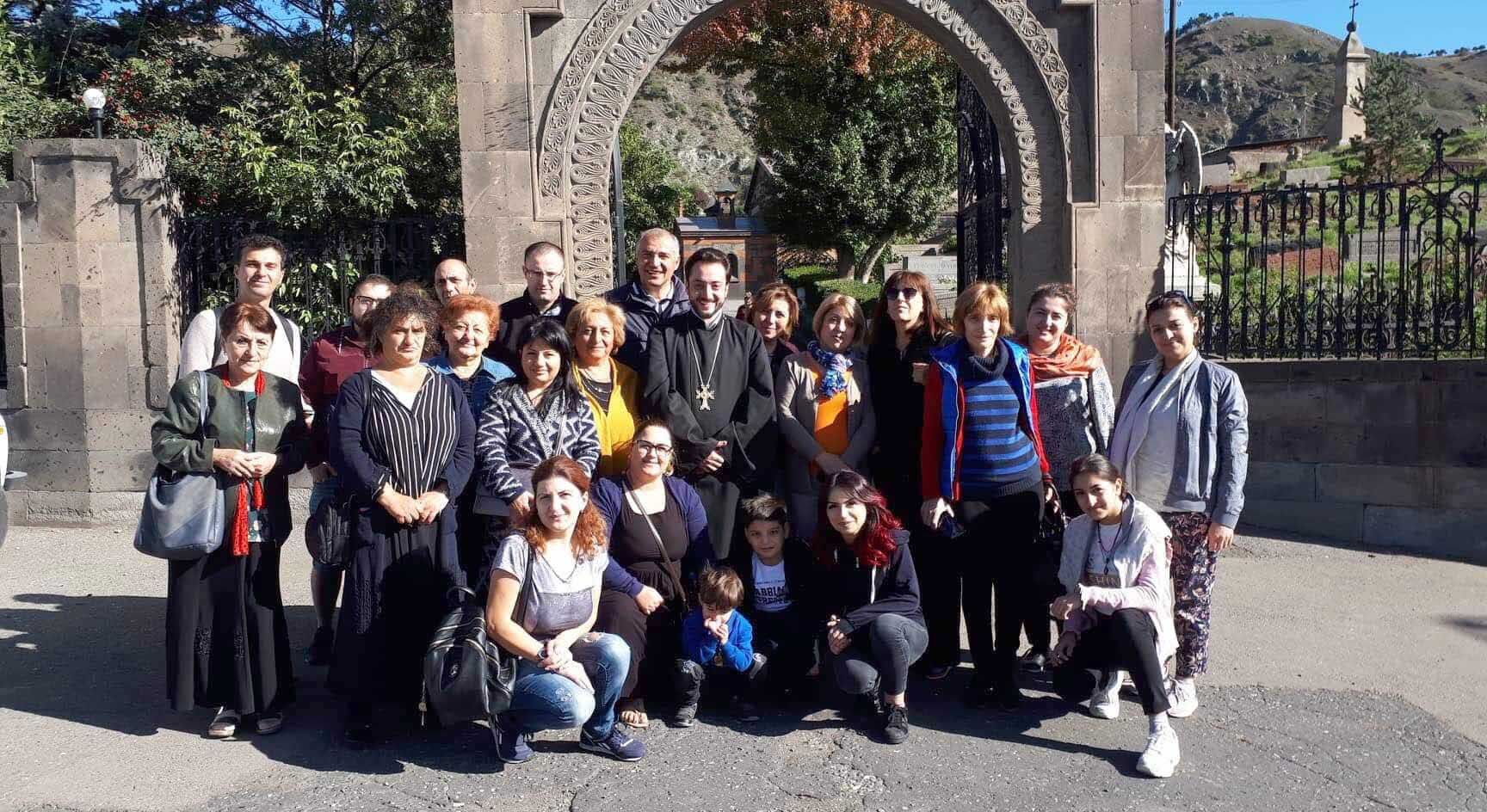 On September 21, 2019, with fatherly blessings of the Vicar of the Armenian Diocese in Georgia, Rev. Father Kirakos Davtyan a group of Armenian faithful from Tbilisi, led by the Pastor of the Cathedral of Saint George Rev. Father Kirakos Simonyan, made a pilgrimage to the Armenian churches in RA Lori region.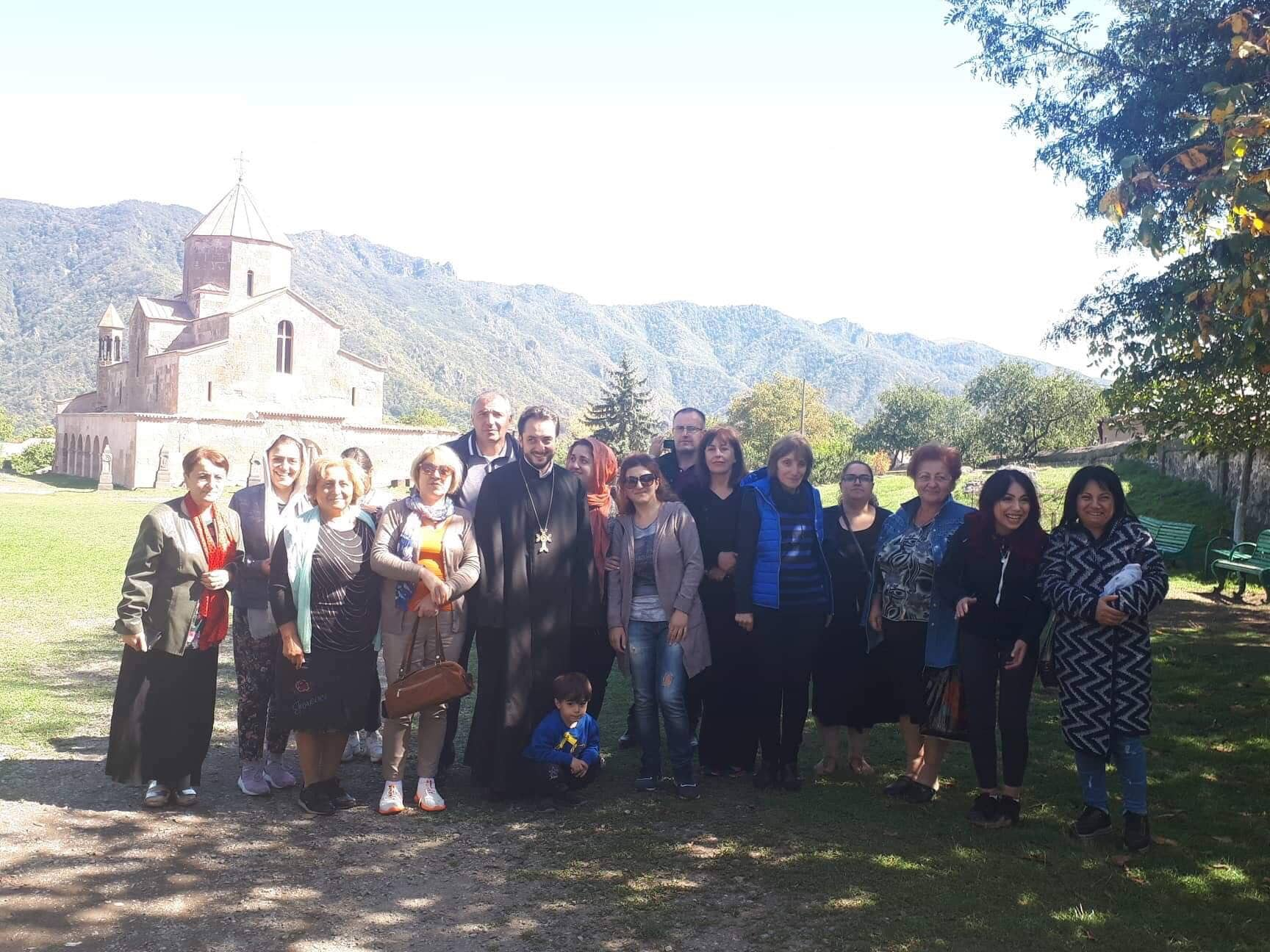 On the first day of the pilgrimage, the faithful took part in the Prayer for the Republic offered under the leadership of Rev. Father Hetum Tarverdyan on the occasion of the RA Independence Day in the ancient church Holy Mother of God (Surb Astvatsatsin) in Ahktala.
The pilgrimage lasted two days, and the faithful visited Haghpat, lit candles and prayed in the monasteries of Sanahin and Odzun.
The Armenian pilgrims from Tbilisi partook of Confession and took Holy Communion in Holy Mother of God (Surb Astvatsatsin) church in Vanadzor, where Rev. Father Kirakos Simonyan celebrated Divine Liturgy.
The pilgrims toured the Vanadzor, visited Alaverdi, enjoyed the barbecue cooking, and concluded their pilgrimage with a visit to beautiful monastery of Odzun and lighting candles there.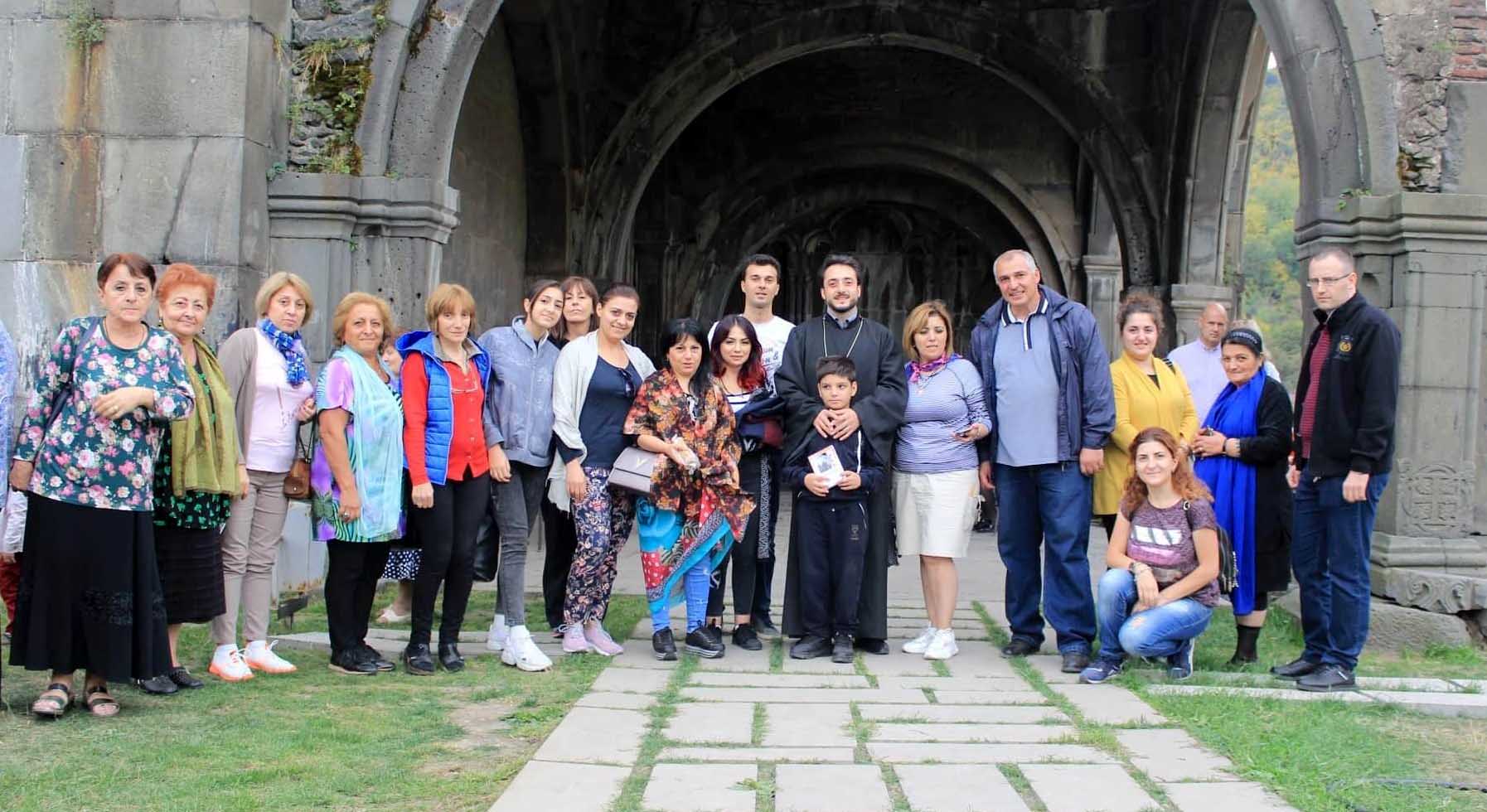 The pilgrims of the Armenian Diocese in Georgia, led by Rev. Father Kirakos Simonyan, express their gratitude to the Primate of the Diocese of Gougark of the Armenian Apostolic Holy Church, His Grace Bishop Sepuh Chuljyan for providing support and overnight opportunity to the Armenian pilgrims from Tbilisi.
Late in the evening on Sunday, the pilgrims, spiritually enriched with the graces of the Armenian churches, returned to Tbilisi.