Pilgrimage to the churches in Tsalka region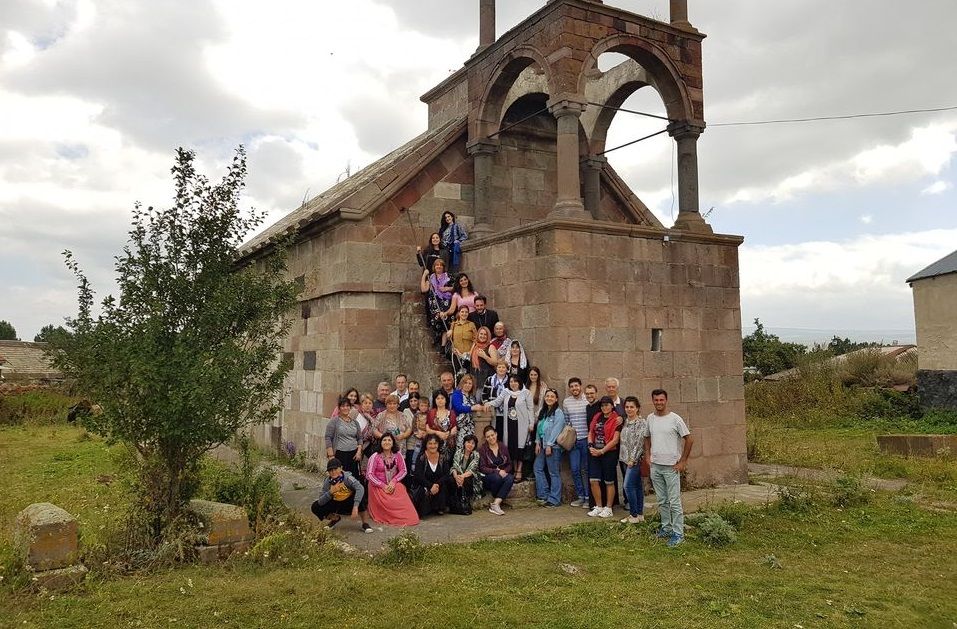 Making a pilgrimage and praying to God asking to fulfill desires of their hearts is a cherished aim for the faithful of the Armenian Diocese in Georgia. This purpose is being implemented regularly at the initiative of clergy and non-governmental organizations. For the first time after the restrictions caused because of coronavirus pandemic, on August 30, 2020, with the blessings of Vicar of the Armenian Diocese in Georgia, Rev. Father Archimandrite Kirakos Davtyan, the clergy of Saint Etchmiadzin church in Tbilisi and Association of Armenian Women in Georgia ''Shushanik'' made a pilgrimage with the participation of Armenians of Tbilisi to the churches in Tsalka region.
Early in the morning, about 50 Armenian pilgrims from Tbilisi, led by Rev. Father Kirakos Simonyan and accompanied by deacons, left for St. Astvatsatsin (St. Mother of God) church in Ghzlkilisa, Tsalka region. Here pilgrims were joined by Deacon Rev. Father Kamo Tazayan who is implementing his spiritual service in Tsalka. As a host, he expressed willingness to guide the guests to the sanctuaries.
The prayer of Divine Liturgy and the melody of hymns and psalms spread in the ancient, standing and re-consecrated church. Divine Liturgy was celebrated by Rev. Father Kirakos Simonyan together with Deacons Kamo, Yeghishe and George. The villagers joined the liturgy, listened to the mystery of the day, presented by the celebrant priest who preached about the Feast of Cincture of the Theotokos, making a pilgrimage and the Holy Communion.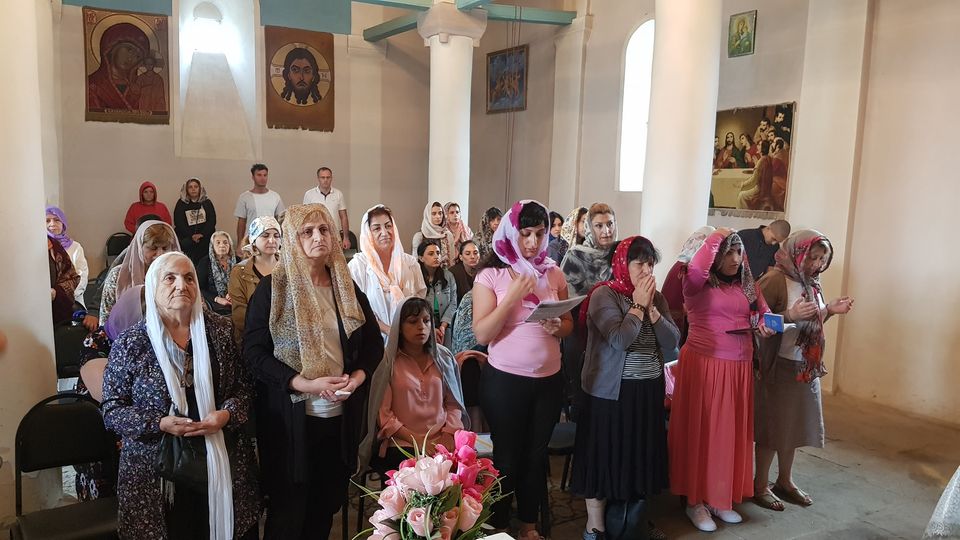 The pilgrimage continued in Saint George church in Ghushchi. Here the prayers and candle lighting of faithful were followed by a heartfelt liturgy, blessing of faithful service, ceremonies which brought liveliness to the silent daily life of the ancient church.
Pilgrims also visited Ozni village, attended Okam, had a look at the beauty of Greek Holy Trinity church and regretted about the frescoes disappearing from the walls.
At the end of the day, pilgrims were welcomed by Maya Mkrtchyan in her family hotel which is in the lap of wonderful nature near the Dashbash Waterfall. The spiritually saturated faithful concluded their journey with sport games, joyful songs and dances and traditional Armenian barbecue.
The Armenian faithful in Tbilisi express their gratitude to the Vicar of the Armenian Diocese in Georgia, priests and deacons, as well as Maya Mkrtchyan for their support which gave them an opportunity to get closer to the national values of their ancestors and to be strengthened in their faith.