Presents from ''Samaritan's Purse'' Christian benevolent organization to the children of the Armenian Diocese in Georgia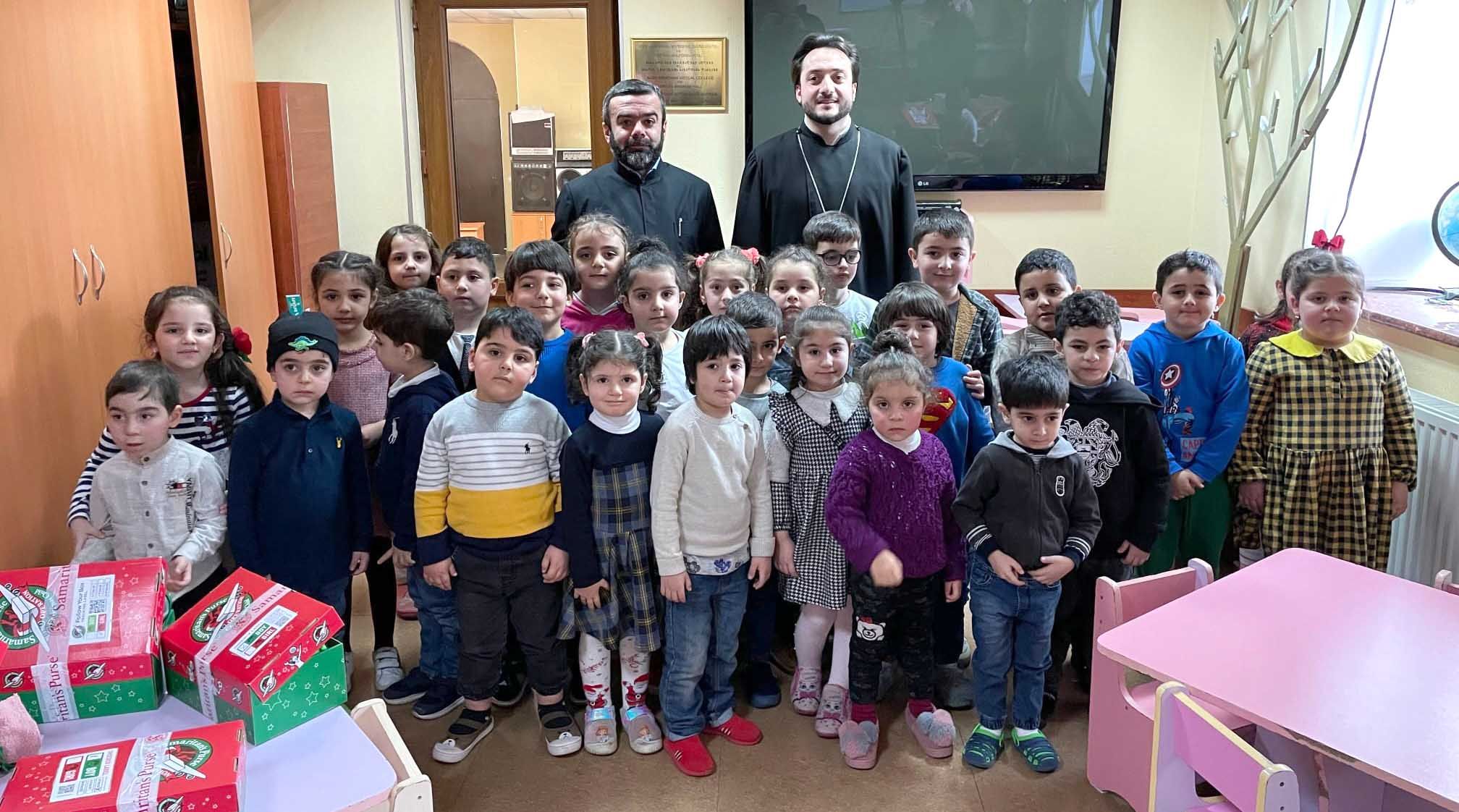 March 17, 2022 became a day of special joy for the students of ''St. Moses of Khoren'' (Surb Movses Khorenatsi) preschool of the Armenian Diocese in Georgia. From the morning as the head of the "Hayartun" Center Eugenia Markosyan announced, a beautiful surprise awaited them with the visit of the Primate of the Armenian Diocese in Georgia, Rev. Father Archimandrite Kirakos Davtyan.
After receiving the blessings offered by the Diocesan Primate, the beautiful surprise was revealed: it was the distribution of Christmas presents by the ''Samaritan's Purse'' Christian benevolent organization, which brought such happiness that not only children, but also adults shared that joy.
Already for several years now, the abovementioned organization is sharing its love and kindness with 2-14 years old children and teenagers of different religious communities in Georgia giving them beautiful Christmas gifts full of joy, excitement, surprise and interest. Those presents are the expression of Jesus Christ's great love for children. Those presents also teach them to love the Church and to follow the example of their peers who live with that love.
Under the leadership of the diocesan coordinator of ''Samaritan's Purse'' organization Rev. Father Narek Ghushchyan, 5000 boxes of presents were given to the churches of the Armenian Diocese in Georgia. The presents are for students of preschools, Sunday schools, and art groups of spiritual, cultural and educational centers.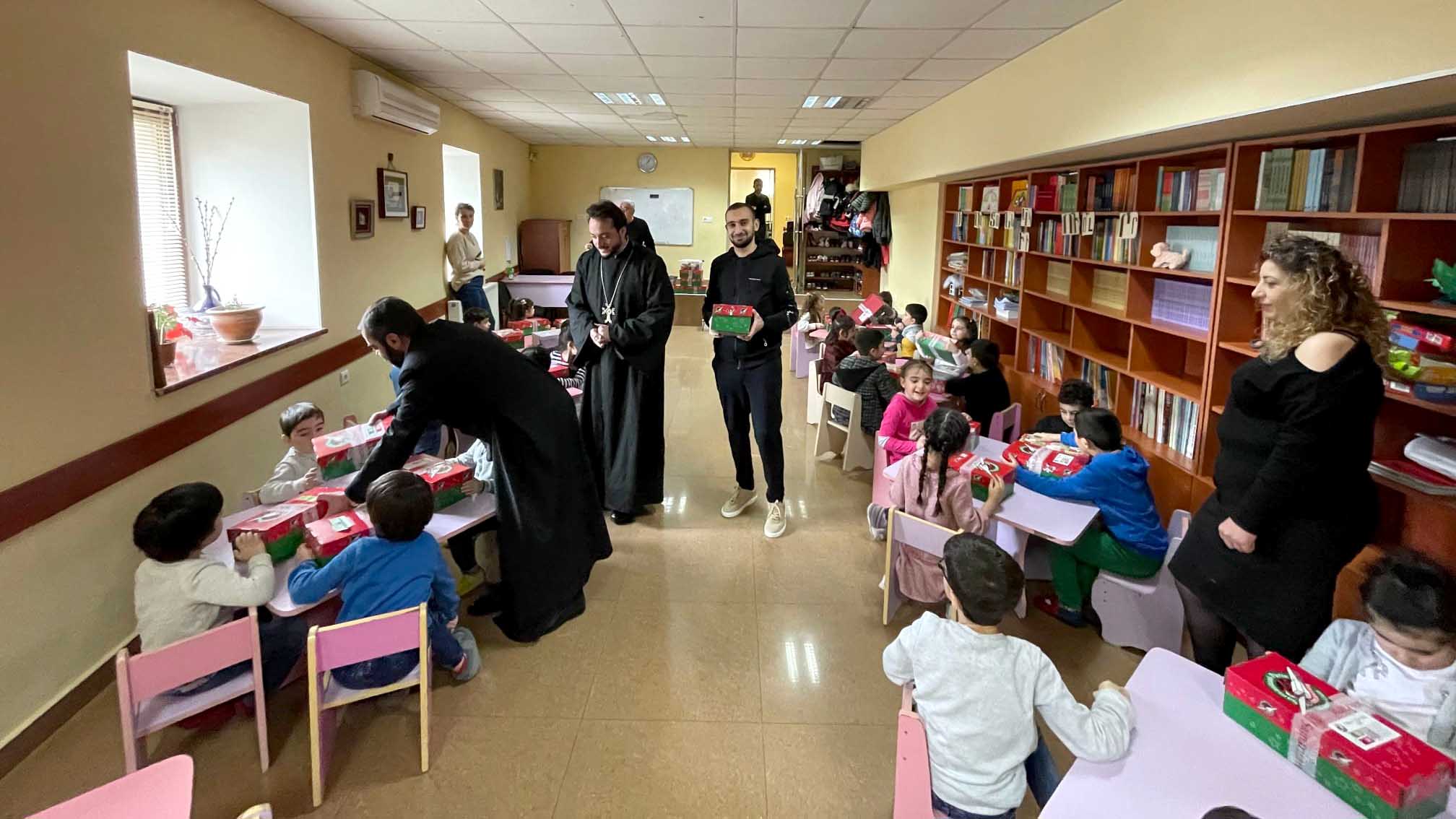 Schoolchildren of Armenian public and Sunday schools, children of employees of cultural and public organizations, as well as students of "Saint Gregory of Narek" ("Surb Grigor Narekatsi") spiritual, educational and cultural center in Rustavi and Armenian children form Rustavi city and Gardabani from day to day feel the joy and delight receiving presents by ''Samaritan's Purse'' organization. The surprise of presents will also bring joy to the children from all Armenian-populated settlements and villages in Javakheti and Adjara, schoolchildren, preschool students and employees' children from regions and villages of Marneuli, Bolnisi, Tetritskaro, Tsalka. The distribution of presents on the spot is being held with the blessings and participation of clergy of the Diocese of the Armenian Apostolic Orthodox Holy Church in Georgia.
With the little boxes of presents, children from different cities abroad convey their love and kindness to about 20 thousand of their peers living in Georgia. Charity is widespread, exciting and joyful. Hopefully, our children will also give their Christian love and kindness to their stranger peer friends.