Primate of Armenian Diocese in Georgia participated in NATO Public Diplomacy Program support meeting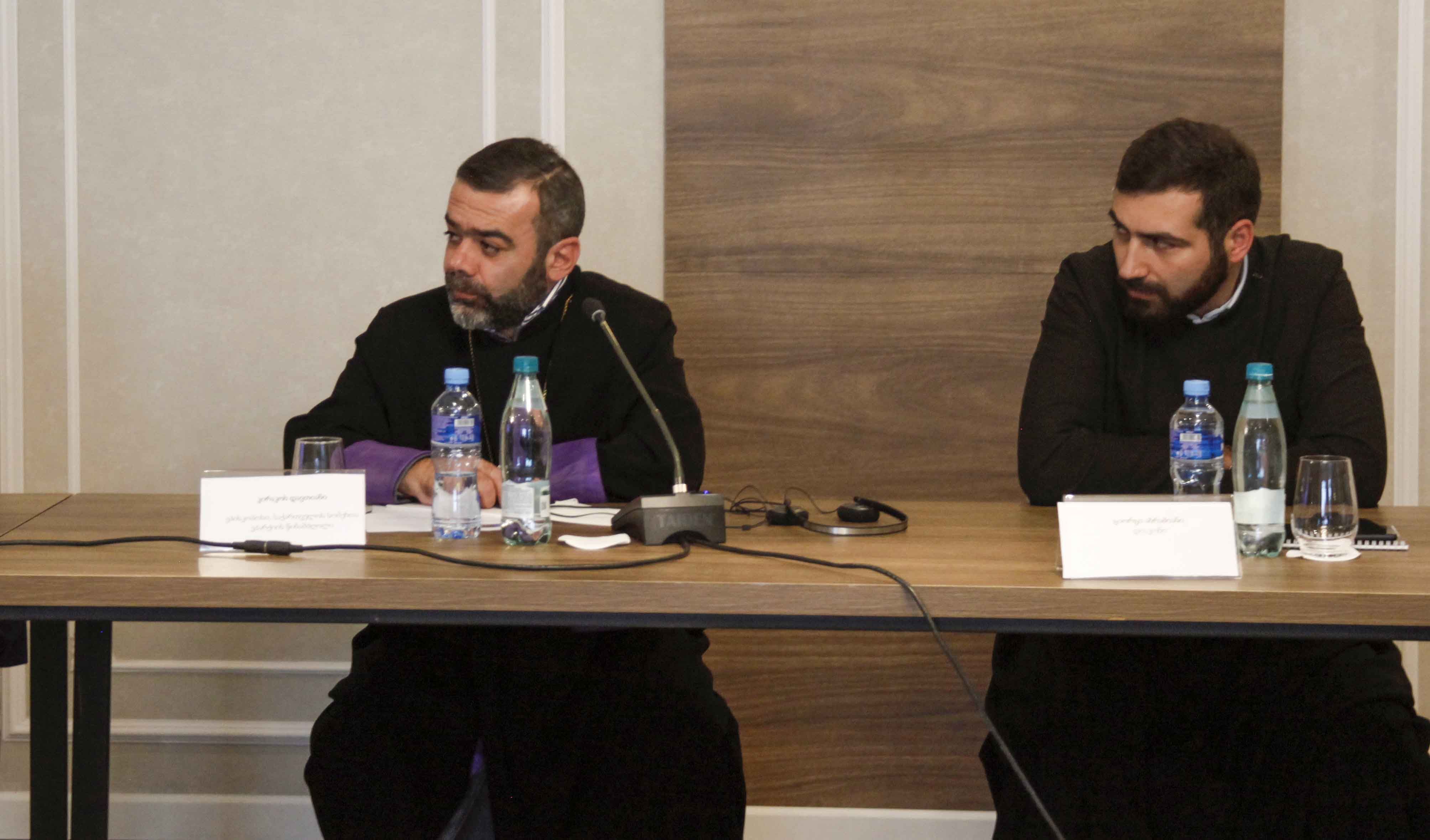 On November 6, 2023, the Primate of the Armenian Diocese in Georgia His Grace Bishop Kirakos Davtyan participated in the meeting with Alexander Vinnikov, the Head of the NATO Liaison Office in Georgia, within the framework of the "Together for Georgia's Euro-Atlantic Choice" program. The Diocesan Primate was accompanied by deacons Gevorg Avetisyan and Giorgi Abramyan.
The leaders of the dioceses of the Georgian Orthodox Church, representatives of the ministries of foreign affairs and defense of Georgia, and the leader of the All Muslims of All Georgia administration attended the meeting, which was organized by the Union "21st Century" of Georgia.
The goal of the meeting was to inform the representatives of religious unions about the current stage of cooperation between the North Atlantic Treaty Organization (NATO) and Georgia. In his speech, Deputy Minister of Defense of Georgia Grigol Giorgadze talked about key issues of Georgia-NATO alliance cooperation, political perspectives, and dramatic events worldwide, and focused on the importance of holding multinational military exercises in Georgia. The head of the NATO Liaison Office Alexander Vinnikov, speaking about NATO-Georgia relations, highlighted the tools of cooperation and the alliance's practical and political support to Georgia.
In the final part of the meeting, the organizers answered the questions of the representatives of religious associations.