Re-consecration of Saint Stephen Church in Korkh village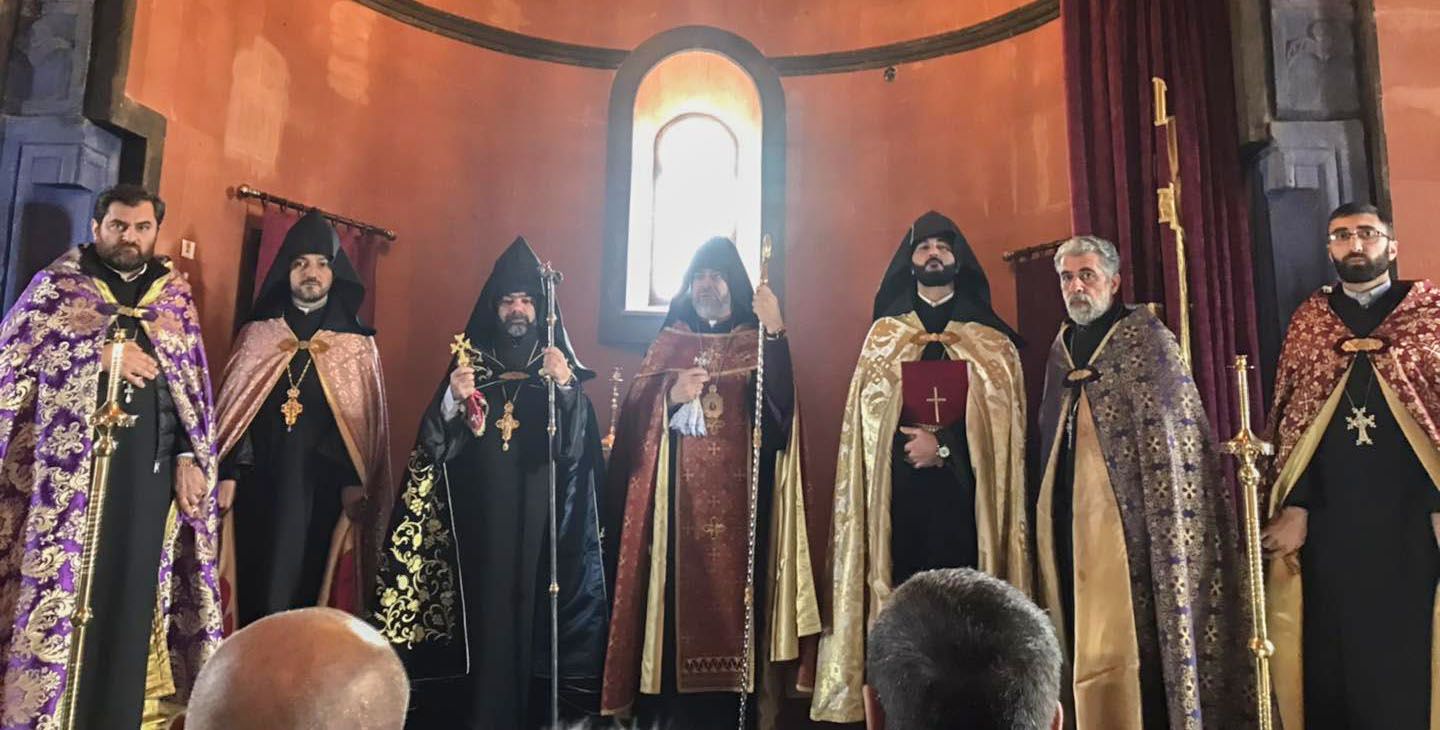 On October 29, 2022, the solemn ceremony of re-consecration of Saint Stephen (Surb Stepanos) church was held in Korkh village, Akhalkalaki region, Georgia. The church was restored with the support of devoted sons of Korkh village. The re-consecration was offered by the Primate of the Armavir Diocese, His Grace Archbishop Sion Adamyan with the participation of the Primate of the Armenian Diocese in Georgia Rev. Father Kirakos Davtyan and with the participation of Rev. Father Archimandrite Nshan Hmayakyan, General Prelate at Samtskhe-Javakheti and Tsalka's General Prelacy, and Rev. Father Archimandrite Zaven Yazichyan, Pastor of Shahumyan, Karmir (Red), and Akhkyorpi villages of Kvemo Kartli region.
The ceremony was attended by Georgian Parliament Member Samvel Manukyan, Akhalkalaki Regional Aassembly Chairman Nairi Iritsyan, Akhalkalaki Mayor Melkon Makaryan, and numerous guests.
The clergymen were welcomed with traditional salt and bread in Korkh. His Grace Archbishop Sion welcomed the attendees and congratulated them on the reopening of the church. Afterward, the Opening of the Door Service (Drnbatsek) was followed by the church re-consecration service. During the ceremony, Rev. Father Narek Tigranyan, Pastor of Akhalkalaki Holy Cross (Surb Khach) Church and Rev. Father Virap Ghazaryan, Pastor of the Cathedral of Saint George in Tbilisi, washed the Holy Altar, 16 pillars, and the baptismal font with water and wine. Then His Grace Archbishop Sion Adamyan offered church re-consecration service with the Holy Muron (Chrism). Afterward, Matagh (Thanksgiving Animal Sacrifice) was blessed. The festive day was concluded with a folk celebration.