Response of Souls Service offered for the soldiers who deceased in fire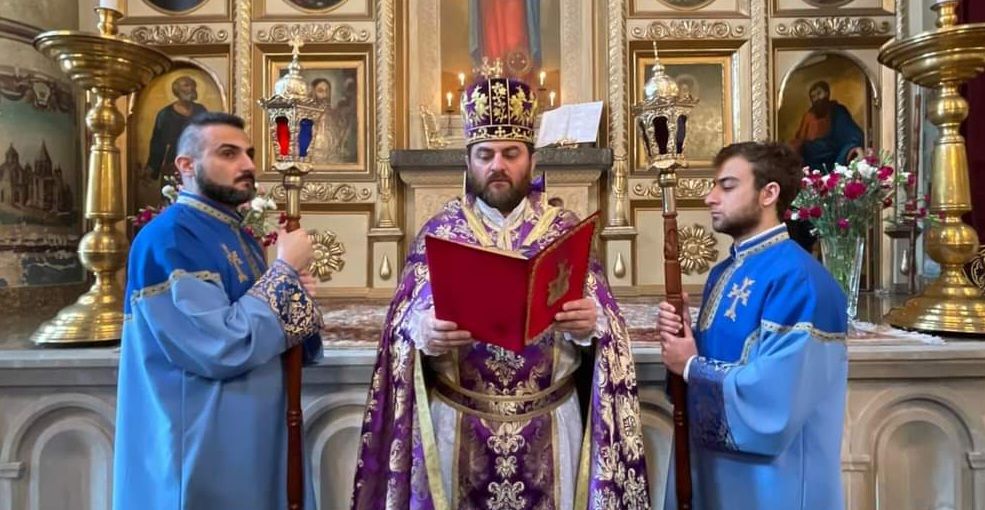 Under the precedence of His Holiness Karekin II, Supreme Patriarch and Catholicos of All Armenians, on January 22, 2023, at the conclusion of the Sunday Divine Liturgy, Response of Souls Service was offered in the Cathedral of Saint George in Tbilisi and Saint Etchmiadzin church in Avlabari under the leadership of celebrants Rev. Father Virap Ghazaryan and Rev. Father Samvel Torosyan, with the participation of clergy and deacons. The Response of Souls Service was offered for the peace of the souls of the servicemen who deceased as a result of the fire that broke out in the shelter of the N military unit of the Ministry of Defense located in the territory of the Azat village, Gegharkunik region, Republic of Armenia on January 19.
Spiritual servants read the first and last names of all 15 soldiers, asking Almighty God for mercy to their memory.
Response of Souls Service offered in Saint Savior (Surb Prkich) church in Batumi, Holy Cross (Surb Khach) church Akhalkalaki, Saint Gregory the Illuminator (Surb Grigor Lusavorich) church in Akhaltsikhe, Saint Sarkis (Surb Sargis) church in Ninotsminda.