Robert Hovhannisyan was sent to his last resting place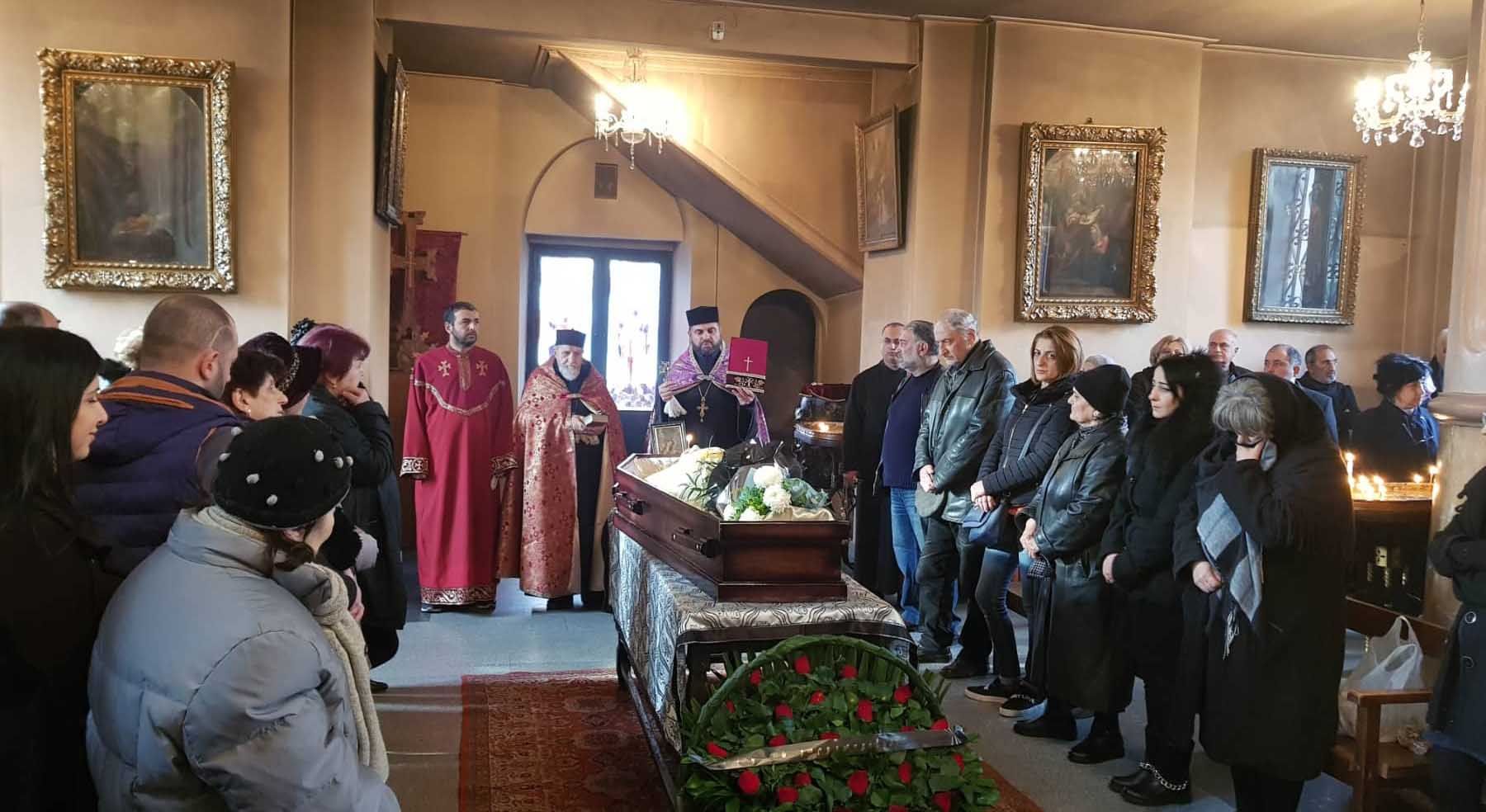 Today, on December 8, 2019, theatre admirers of Tbilisi sent famous actor of Petros Adamyan Tbilisi State Armenian Drama Theatre, honored artist of Georgia, well-known person Robert Hovannisyan to his last resting place.
The body of the actor, who dedicated his all life to the Armenian theatre and played many characters, was placed in Saint Etchmiadzin church in Avlabari and spectators could farewell. Requiem Service was offered under the leadership of church's pastor Rev. Father Samvel Torosyan and with participation of clergy. Senior priest Rev. Father Yeghishe Harutyunyan made a farewell speech about Robert Hovhannisyan's artistic talent and his devotion to Christian faith.
After the farewell ceremony, the attendees sent talented and famous actor Robert Hovhannisyan to his last resting place with applauses.