Saturated and productive day at "Saint Gregory of Narek" Center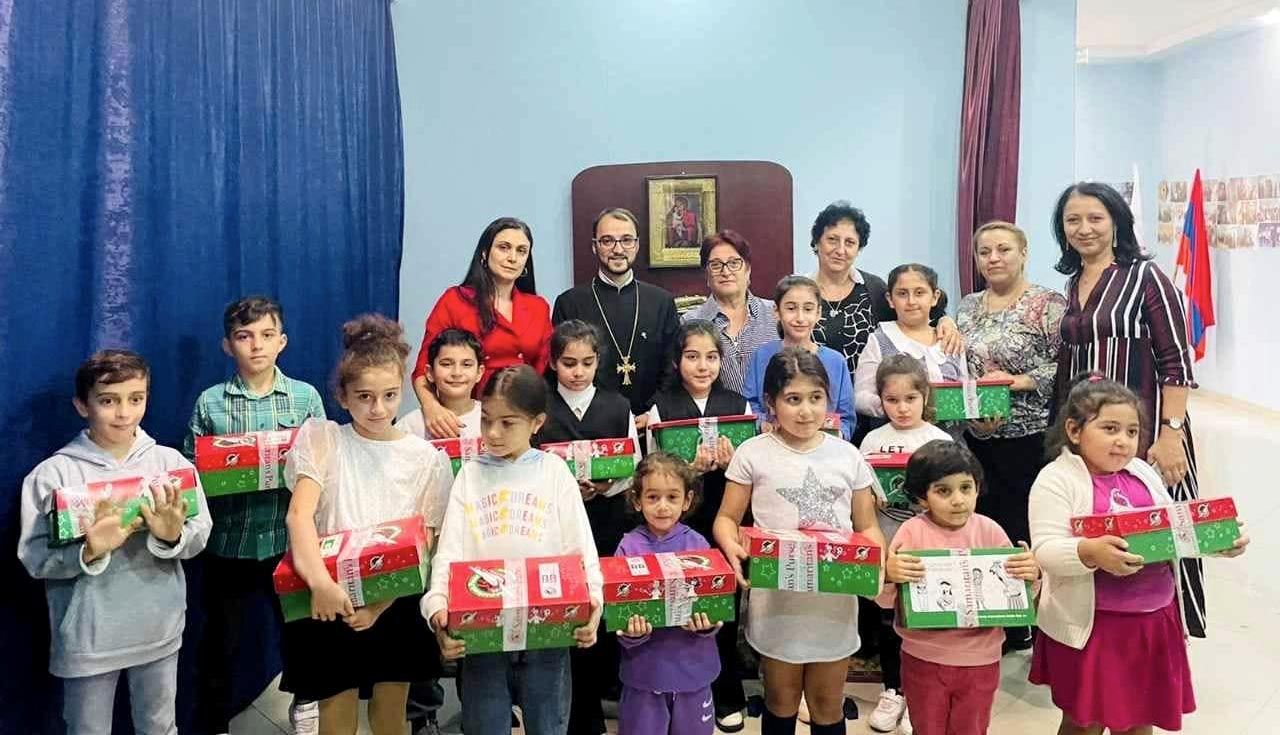 October 9, 2022, became a festive day at the "Saint Gregory of Narek" ("Surb Grigor Narekatsi") Center. Members of the local Armenian community participated in the Divine Liturgy celebrated by Rev. Father Hovsep Harutyunyan.
During the Divine Liturgy, the celebrant preached about the mystery of the Feast of Holy Translators, the national feast of the Armenian church, emphasizing the great role of Saints Mesrop, Yeghishe, Movses Kertogh, David the Invincible (Davit Anhaght) philosopher, Gregory of Narek (Grigor Narekatsi) and Nerses Klayetsu in the life of our people and in the history of the church.
Rev. Father Hovsep conveyed the blessings of the Primate of the Armenian Diocese in Georgia, Rev. Father Archimandrite Kirakos Davtyan and his best wishes on the occasion of the Feast of Holy Translators and offered the Blessing of Children Service. The students of Rustavi preschool received festive gifts.
The Armenian community of Rustavi, joining the Dolma festival, took part in the traditional event and organized a reception with this national dish in the Center. The day became a happy and joyful feast with dolma cooked by Armenian ladies at the "Saint Gregory of Narek" Center in Rustavi city.