Solo concert dedicated to Apostles Thaddeus and Bartholomew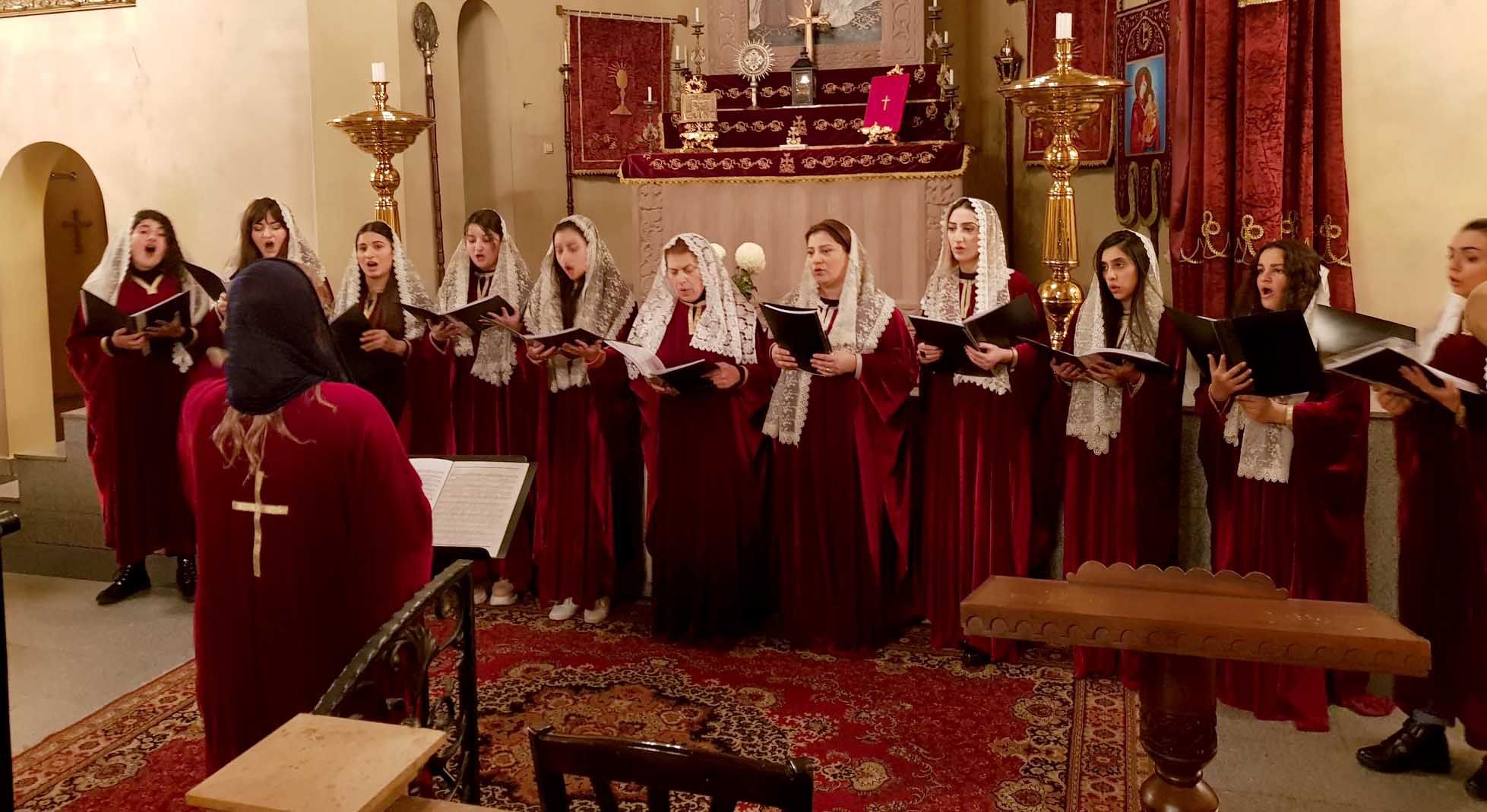 On November 30, 2019, the Armenian Apostolic Holy Church solemnly celebrated the feast of the first Armenian illuminators Saint Thaddeus and Saint Bartholomew.
The feast was properly celebrated at the Armenian Diocese in Georgia. At the conclusion of the Evening Service, the church choir's solo concert dedicated to the apostles spread Christianity in Armenia took place in Saint Etchmiadzin church in Avlabari.
There were many people inside the church. Clergy and numerous faithful were in attendance. Pastor of the church Rev. Father Samvel Torosyan reminded those present the mystery of Saint Apostles Feast, highlighted that the Armenian Church is gratefully called the Apostolic in honor of apostles who preached Christianity in Armenia.
Afterwards, the wonderful Lord's Prayer was spread under the church arches performed by the choir, led by Choirmaster Luiza Vardanyan. Then hymns and psalms and samples from Komitas's works were performed.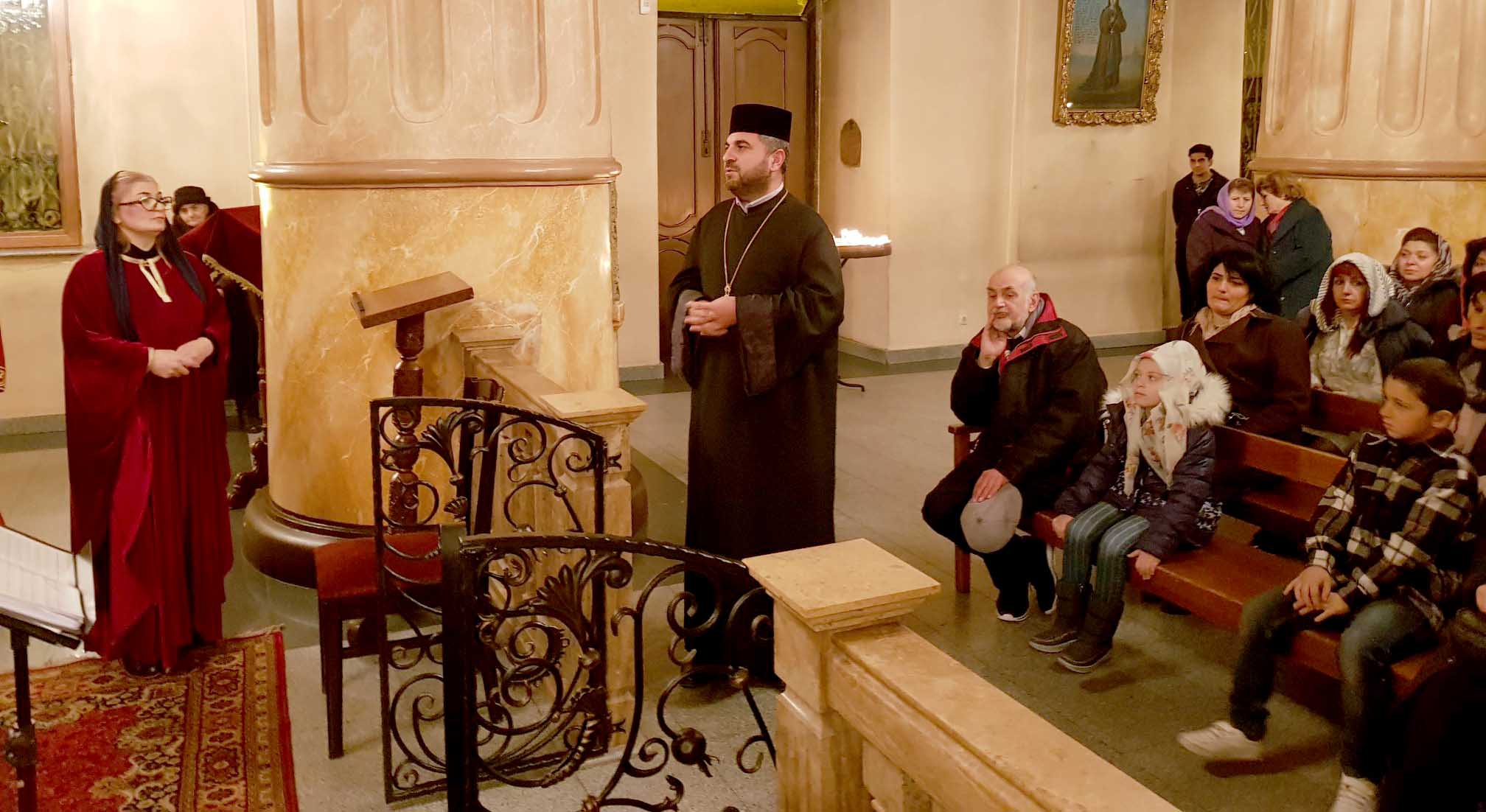 Rev. Father Samvel concluded the event. The latter conveyed paternal blessings of the Vicar of the Armenian Diocese in Georgia, Rev. Father Archimandrite Kirakos Davtyan and appreciated beautiful performances of the church choir both at the present solo concert and at the Divine Liturgies and other church ceremonies offered in Saint Etchmiadzin church. Rev. Father highlighted the passionate singing of Komitas's works and announced the decision made by clergy – to name the choir of Saint Etchmiadzin church after Komitas. Those present accepted the decision with satisfaction and expressed their gratitude for the beautiful concert of spiritual songs.
It should be mentioned, that in 2015, the Feast Day of Saint Thaddeus and Saint Bartholomew, the Founders of the Armenian Church, was declared as the pilgrimage day of the Holy Lance, by Pontifical Encyclical of His Holiness Karekin II, Supreme Patriarch and Catholicos of All Armenians. On that day, the All-Christian holiness (keeping in Mother See of Holy Etchmiadzin) is taken to the church for blessings of faithful.