Sunday treat at the Armenian churches in Tbilisi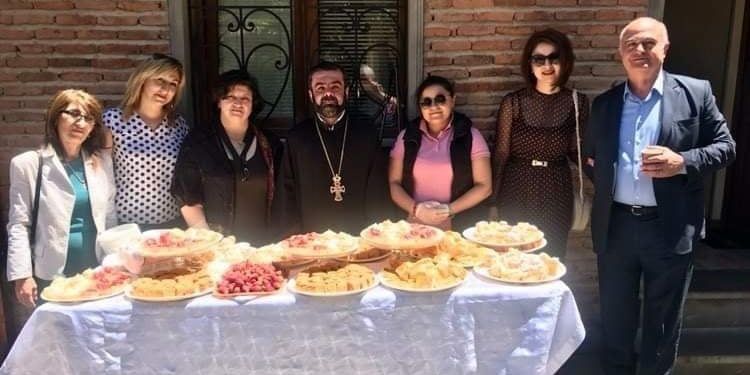 A treat for the faithful takes place at the Cathedral of Saint George (Surb Gevork) and Saint Etchmiadzin church in Avlabari, in Tbilisi every Sunday.
The initiative is implemented at the conclusion of Divine Liturgy with the blessings of the Vicar of the Armenian Diocese in Georgia, Rev. Father Archimandrite Kirakos Davtyan. The faithful receives the blessings offered by the clergy and afterwards the treat takes place and they have sweets, tea of coffee, during which they given an opportunity to talk to the Diocesan Vicar, clergymen about various issues; they also can make suggestions, get to know each other and communicate.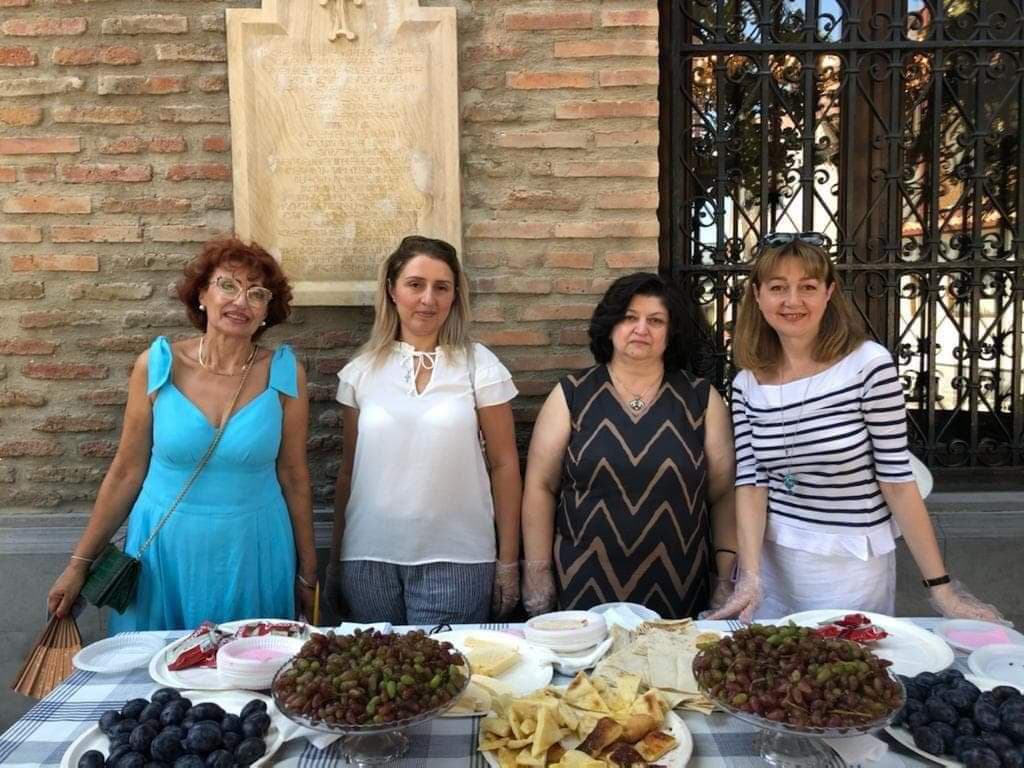 The initiators are the group of church-loving women of Saint George (Surb Gevork) church, led by Aida Chakhoyan, and ''Shushanik'' Union of Armenian Women in Georgia, led by Susanna Khachatryan. The reception is charitable, the aim of which is to reduce the feeling of hunger, as it is called ''to break the hunger'' of faithful who come from different districts of the city, after their participation in Divine Liturgy and receiving Holy Communion.
Marine Sumakhyan, Kristine Sahakyan, Eugenia Markosyan, Zhanna and Kristine Harutyunyans, Marine Khachaturova, Shushanik Umbreyan, Marianna Utmazyan and other faithful actively participate in the weekly organization and implementation of the event.
The treat is continuous, in realization of which the faithful themselves also take part.