Surb Hakob (Saint Jacob) church re-consecrated in Pokr Khanchali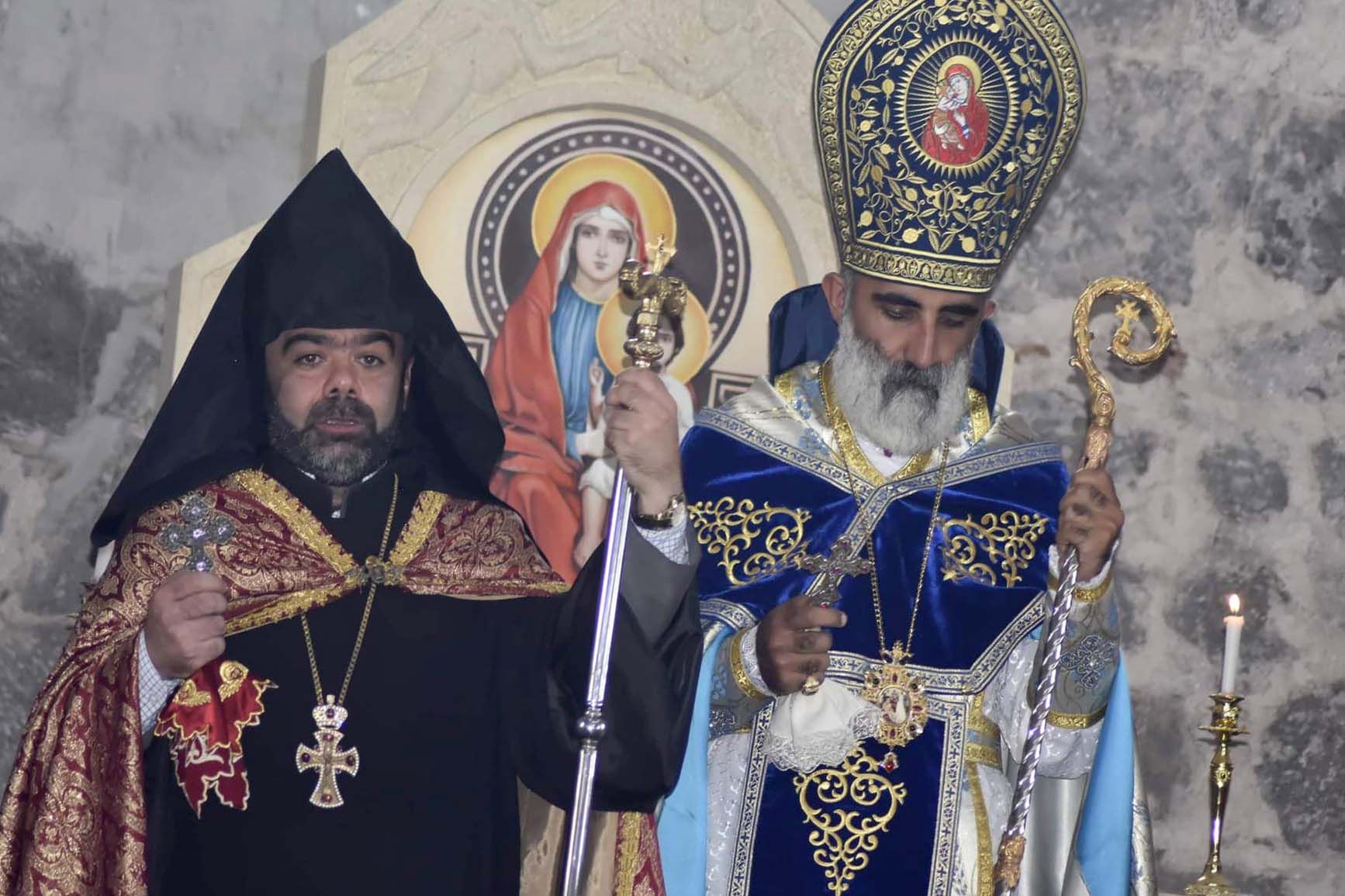 The number of operating churches of the Armenian Diocese in Georgia was increased by one more re-consecrated church.
On September 5, 2021, in a solemn atmosphere, Surb Hakob (Saint Jacob) church in the village of Pokr Khanchali, Ninotsminda region, was re-consecrated with the Opening of the Door Seviec (Drnbatsek) and the mighty of Holy Muron (Chrism).
The sacred ceremony of re-consecration of the church was offered by the Primate of the Diocese of Armenian Apostolic Holy Church in Baltic countries, His Grace Bishop Vardan Navasardyan, by the Primate of the Armenian Diocese in Georgia, Rev. Father Archimandrite Kirakos Davtyan and with the participation of Rev. Father Armash Poghosyan, the Pastor of Surb Sarkis (Saint Sarkis) church in Ninotsminda and nearby villages.
The ceremony of the re-consecration of the House of God was attended by Rev. Father Hakob Sahakyan, Rev. Father Ararat Gumbalyan, Rev. Father Narek Tigranyan.
The reconstruction of the ancient church was implemented by the charity of businessman Artak Ispiryan, who was born in Pokr Khanchali and now lives in Russia. According to the benefactor, the aim was to maintain the ancient church, to give the villagers the opportunity to pray, participate in church ceremonies, be baptized and take part in other religious ceremonies in a renovated church.
Congratulating the residents of the village, the benefactor and his family in the occasion of having a renovated and beautiful church, the spiritual servants offered their blessings and expressed their appreciation, as well as encouraged to live with the commandments of the Armenian Church and profound faith in Almighty God and Jesus Christ.