The dream of students from Bolnisi became true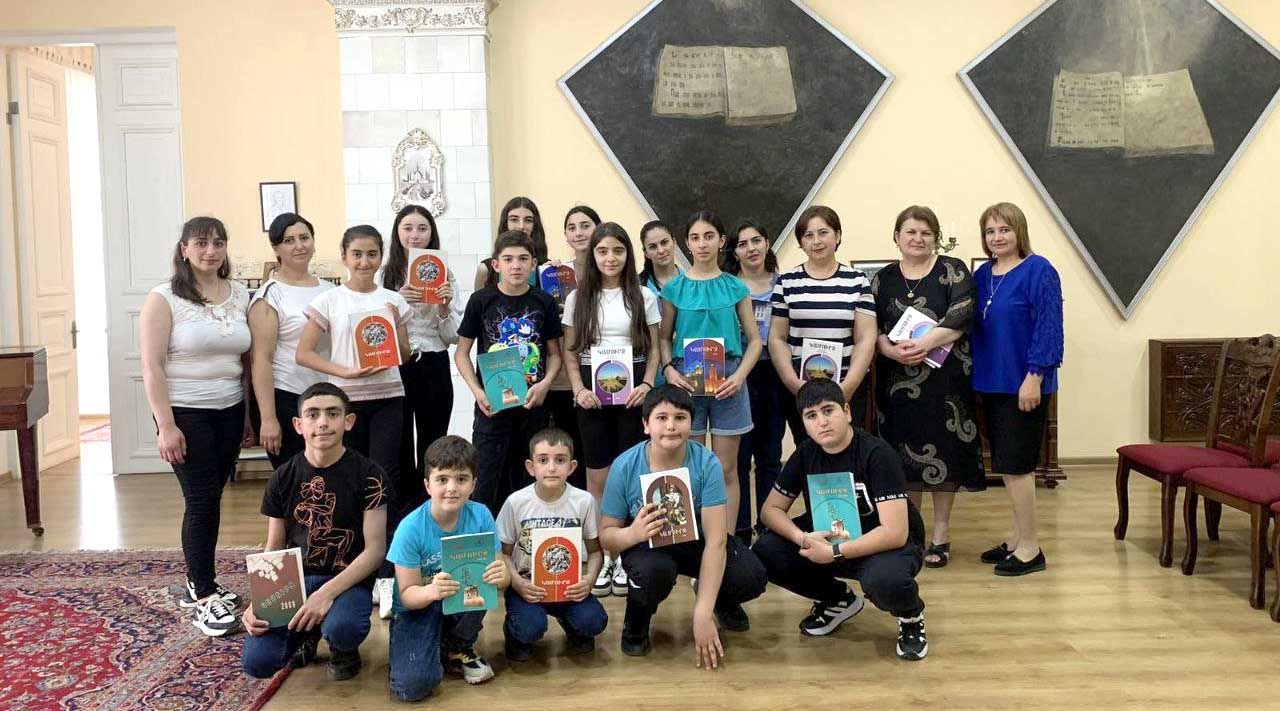 On June 4, 2023, the dream of students of the 7th grade, Bolnisi Public School N2, became true: an excursion to the sights of Tbilisi was organized. Edita Zorabyan, the guide of the "House of Hovhannes Tumanyan" Center of the Armenian Diocese in Georgia, welcomed the group of guests from Bolnisi headed by the teacher Svetlana Sargsyan in the yard of Saint Etchmiadzin Church in Avlabar, Tbilisi, promising to make the excursion an interesting and meaningful day for participants. After lighting candles in the ancient church, the group's next stop was the Pantheon of the Armenian Writers and Public Figures "Khojivank", where the schoolchildren felt a special pride in the memory of every Armenian who rests here.
The group of students from Bolnisi visited the Cathedral of Saint George of the Armenian Diocese in Georgia. After attending the Sunday Divine Liturgy here, they bowed before the grave of Sayat-Nova and other famous Armenians resting in the churchyard.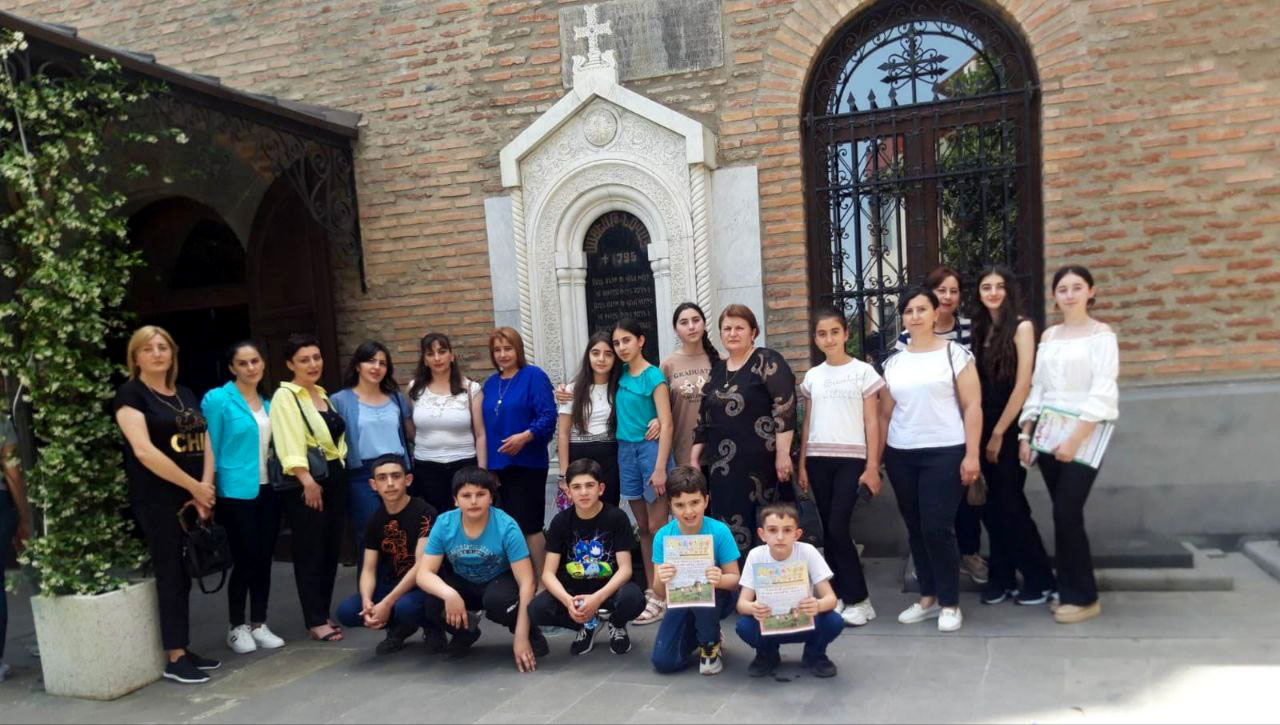 Then, on the way from Meydan district to Sololak, following Tumanian's tracks, they reached building number 18 on Amaghleba Street. They got acquainted with the history of the houses and buildings where the famous national figures Viktor Hambardzumyan, Orbeli brothers and others spent their years, saw the historical building "Vernatun" of Tumanyan.
Arriving at Hovhannes Tumanyan's former apartment, which now is the "House of Hovhannes Tumanyan" Center, the tour participants watched it with admiration and heard many stories about Tumanyan and this house. Excited by what they just saw, the 7th-grade students of Bolnisi Public Armenian School N2 recited the ballad "The Dog and The Cat" and well-known quatrains.
In the end, students received Anahit Bostanjyan's books and various issues of the "Kamurj" yearbook, which were provided by his daughter Gayane Bostanjyan.
The day full of unforgettable events will remain a beautiful memory for the students and their parents.