The Feast of Holy Etchmiadzin was celebrated in Tbilisi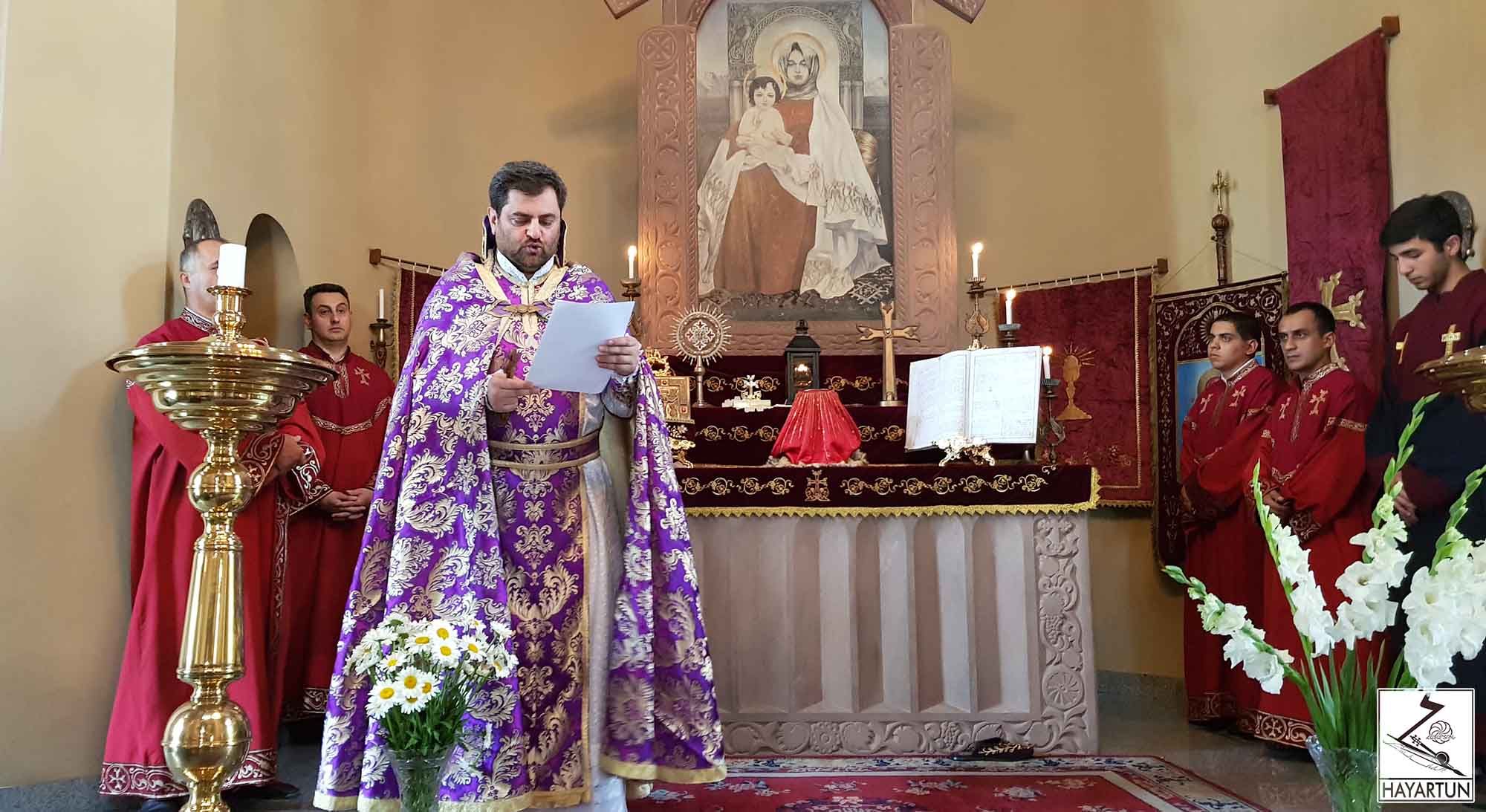 On June 23, 2019, the Armenian Apostolic Holy Church celebrates the Feast of the Universal Church of Holy Etchmiadzin.
Divine Liturgy was celebrated on the occasion of the Feast in the church of the Armenian Diocese in Georgia.
From early morning, faithful Armenians from Tbilisi were hurrying to the Saint Etchmiadzin church in Avlabari to take part in the festive Divine Liturgy celebrated by Rev. Father Virap Ghazaryan, the spiritual servant of the church.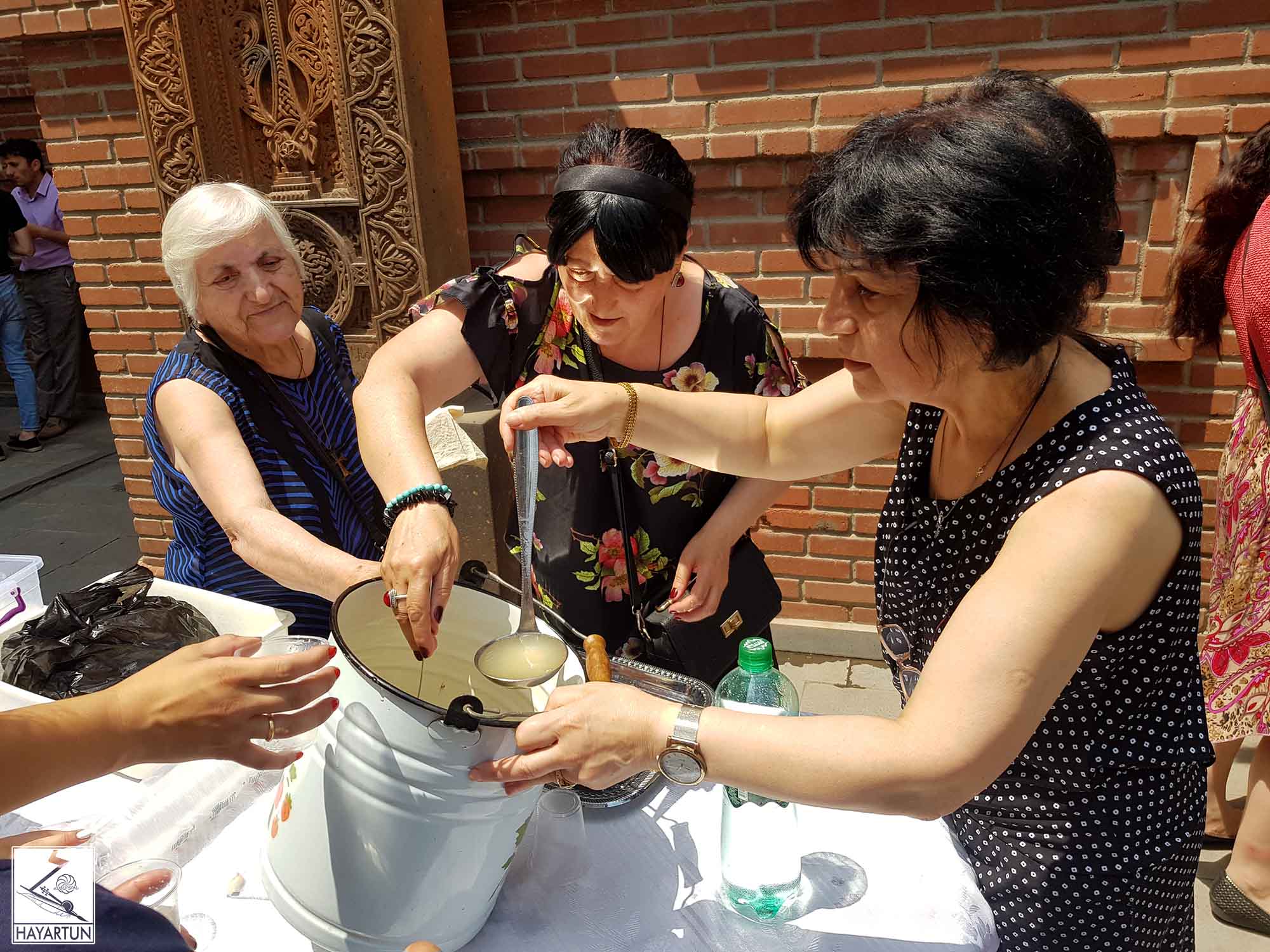 During the Divine Liturgy, the celebrant touched upon the mystery of the day, the story of the vision of Gregory the Illuminator, Patriarch of All Armenians presented by historian Agathangelos and the story of building of the Cathedral of Holy Etchmiadzin. Rev. Father spoke about the faith of the First Armenian Patriarch, the faithfulness of the Armenian people, the preservation of national values which carries out under the leadership of the Mother See of Holy Etchmiadzin.
Rev. Father Virap read the Pontifical Encyclical of His Holiness Karekin II, Supreme Patriarch and Catholicos of All Armenians released on the occasion of the Feast and congratulated the faithful.
At the conclusion of the Divine Liturgy, the Blessing of Matagh (Thanksgiving Animal Sacrifice) was offered organized by the benefactors of the church and Church-loving Women. The Matagh was distributed to the faithful at the church courtyard.