The Feast of the Glorious Resurrection of Jesus Christ and Palm Sunday were celebrated together in Rustavi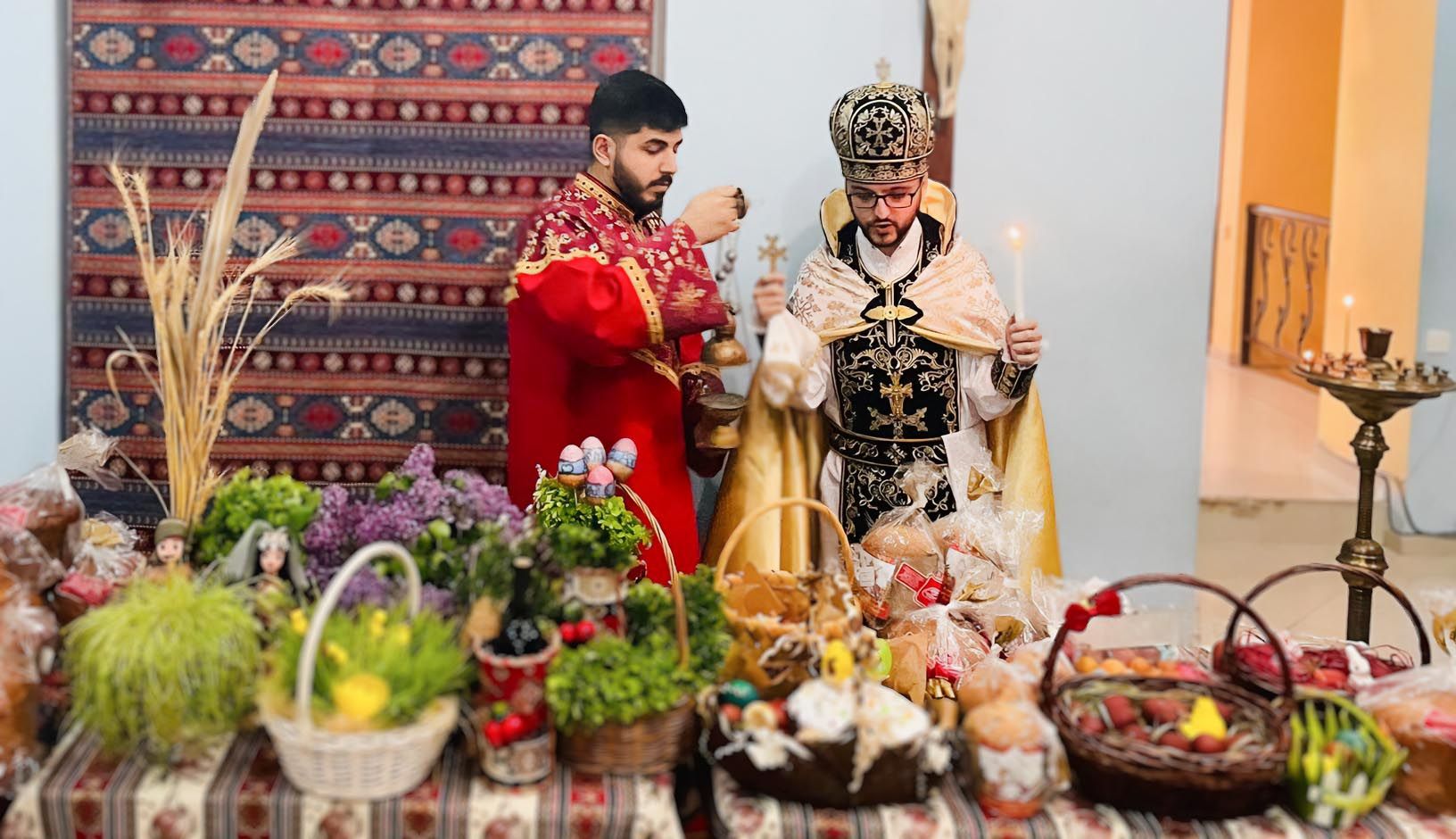 On April 16, 2023, the Armenian community in Rustavi, with the blessings of the Primate of the Armenian Diocese in Georgia, Rev. Father Archimandrite Kirakos Davtyan, the Diosean "Saint Gregory of Narek" ("Surb Grigor Narekatsi") Spiritual, Educational and Youth Center in Rustavi celebrated New Sunday, the Feast of the Glorious Resurrection of Our lord Jesus Christ.
Rev. Father Hovsep Harutyunyan, Pastor of the Center celebrated Divine Liturgy, after which Easter celebration was held with the participation of guests from Tbilisi. Colorful eggs and festive tables were blessed. Both adults and children participated in the traditional egg tapping. The day was concluded with the joyful mood of the Glorious Resurrection and Easter congratulations spreading everywhere: "Krisdos haryav i merelots", "Orhnyal e harutyun Krisdosi" ("Christ is risen from the dead", "Blessed is the resurrection of Christ").