The next stop of the "FUTURE ARMENIAN" public initiative representatives was in Tbilisi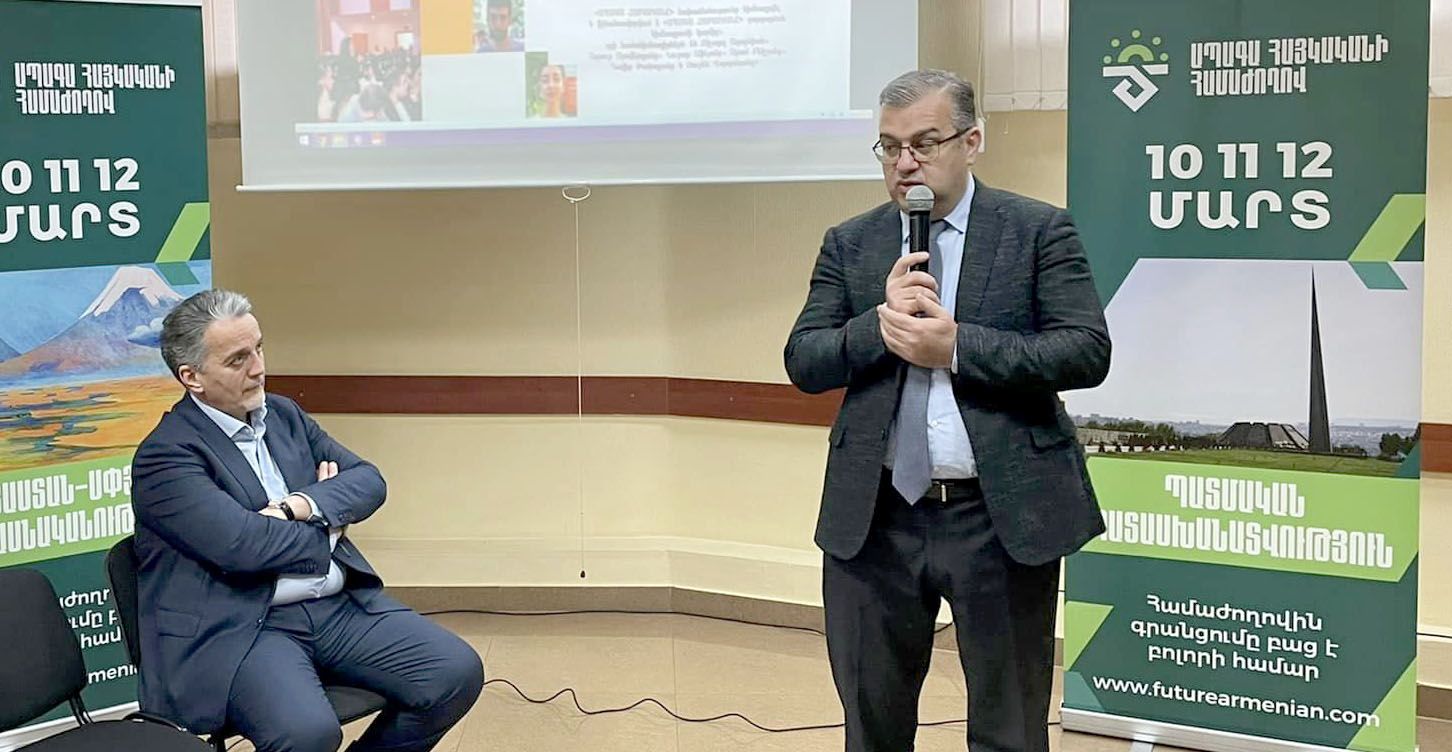 On December 4, 2022, at the Calouste Gulbenkian hall of the "Hayartun" Educational, Cultural, and Youth Center of the Armenian Diocese in Georgia, a meeting was held with Aram Bekchyan, one of the founders of the "Future Armenian" Development Foundation and Artak Apitonyan, the executive director of the foundation.
The meeting, which took place at the initiative of the foundation and was organized by public figure Levon Chidilyan, was aimed at providing the Armenian community in Tbilisi with detailed information about the "Future Armenian" public initiative, as well as informing them about the democracy model of participation in the first forum to be held in Yerevan in March 2023.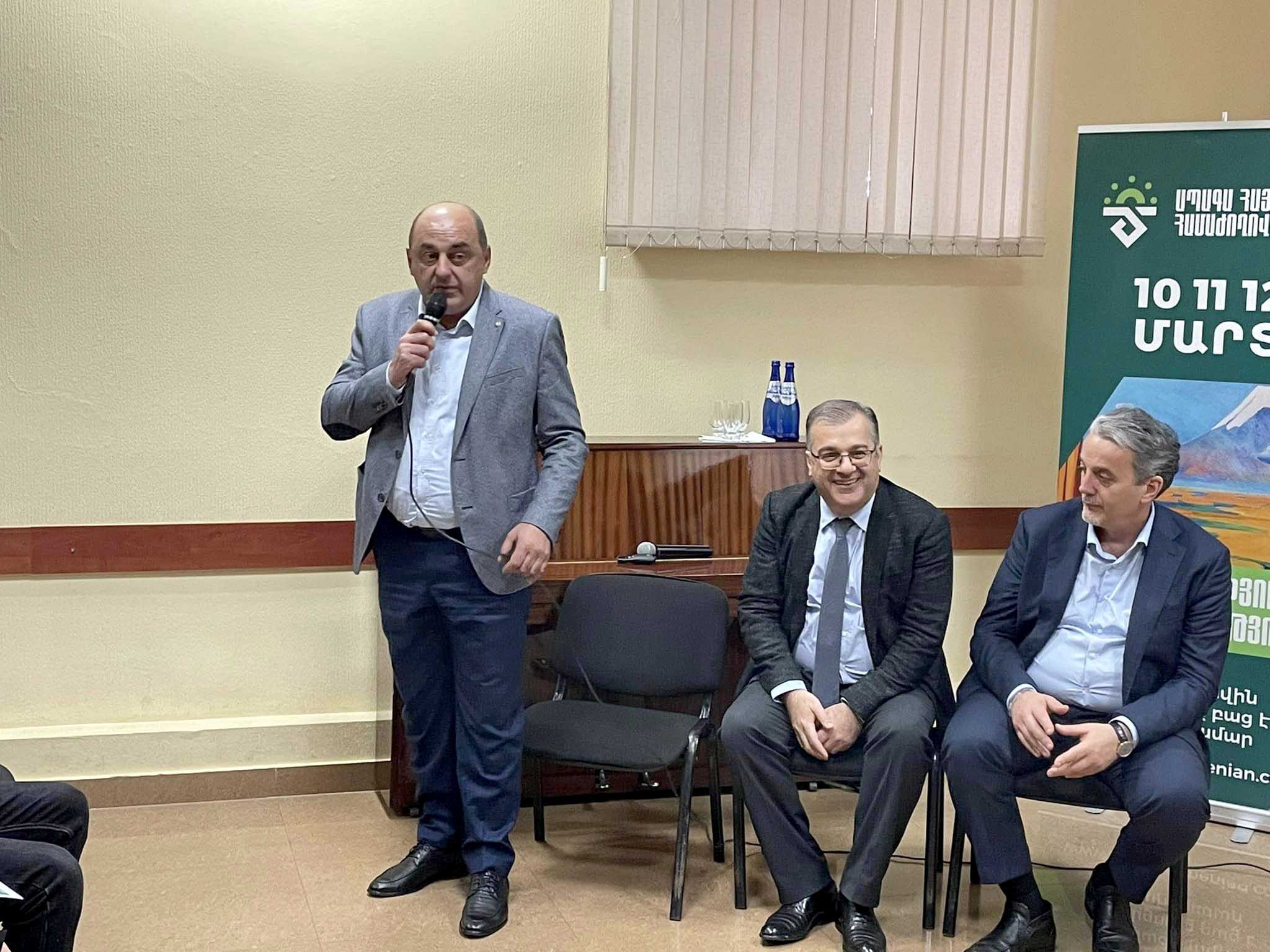 In attendance were Diplomats of the RA Embassy in Georgia Avetik Harutyunyan and Hrant Voskanyan, Izabella Osipova, Coordinator of the Public Defender's Council of National Minorities, entrepreneur Samvel Aghekyan, representatives of state institutions, intellectuals, journalists, members of the Armenian community in Tbilisi.
The event started with a video, in which the goal of the "Future Armenian" foundation was presented: the formation of universal awareness and mutual understanding about the sustainable development of Armenia and the Armenian nation.
The guests commented on in detail the vision of the initiative, the 15 goals, and the first conference of the Foundation.
Indeed, the audience was very interested in the speech of the guests, because the fateful present and uncertain future of the motherland made the vital responsibility for the preservation of Armenian identity, Armenia's future, Armenia-Diaspora unity, history and national values, and the importance of population growth.
The meeting took place in a question and answer format. Armenians of Tbilisi raised the issues of their interest, which are related to the ongoing shootings in the border areas of Armenia, victims, occupied territories, mistrust, the inert attitude of the population, and the unstable peace. The honorable guests Mr. Apitonyan and Mr. Bekchyan gave comprehensive answers to all the questions raised.
The meeting took place in a warm and interesting atmosphere.