The preschool students of the Diocese in Georgia - the future first-graders of the Armenian school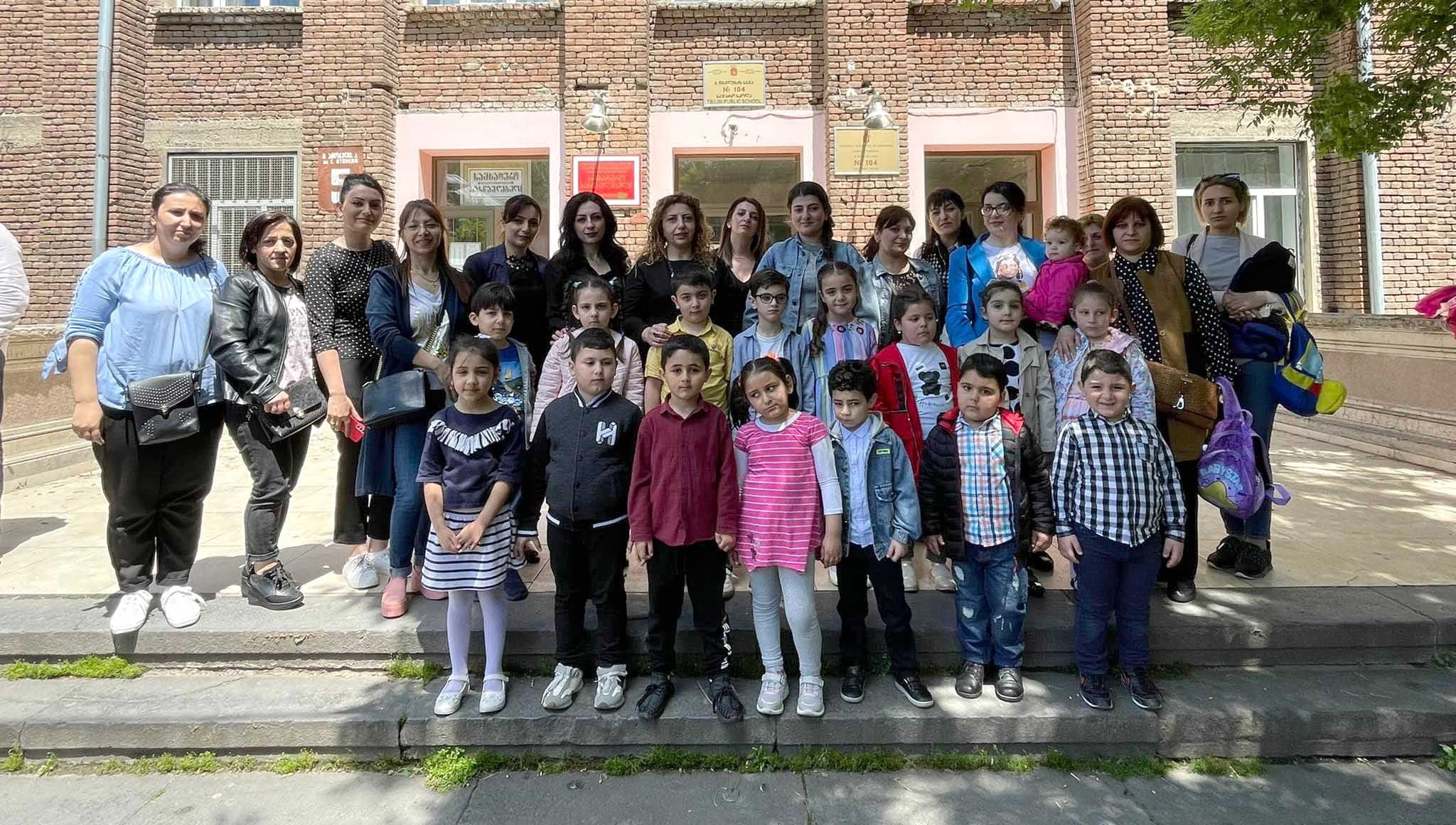 On May 24, 2022, a group of students from "Saint Moses of Khoren" ("Surb Movses Khorenatsi"), after receiving blessings of the Primate of the Armenian Diocese in Georgia, Rev. Father Archimandrite Kirakos Davtyan, under the leadership of Eugenia Markosyan, the Head of "Hayartun" Center, accompanied by Aida Bazoyan, the preschool teacher, Gevorg Poghosov, cameraman and photographer, and their parents registered for the first grade in school N104.
The future schoolchildren were welcomed by the school administration, the children recited the Armenian alphabet, after that performed the "Armenian Letters" song. The children were received by the school principal Irina Zhamkochyan, deputy head teacher Almari Siradeghyan, and Lilit Karagyozyan, teacher of the first grade this year, who will teach these children. The children were praised for their basic and cognitive knowledge of Armenian language, arithmetic and natural sciences, as well as for their accurate knowledge of the Armenian Church rules.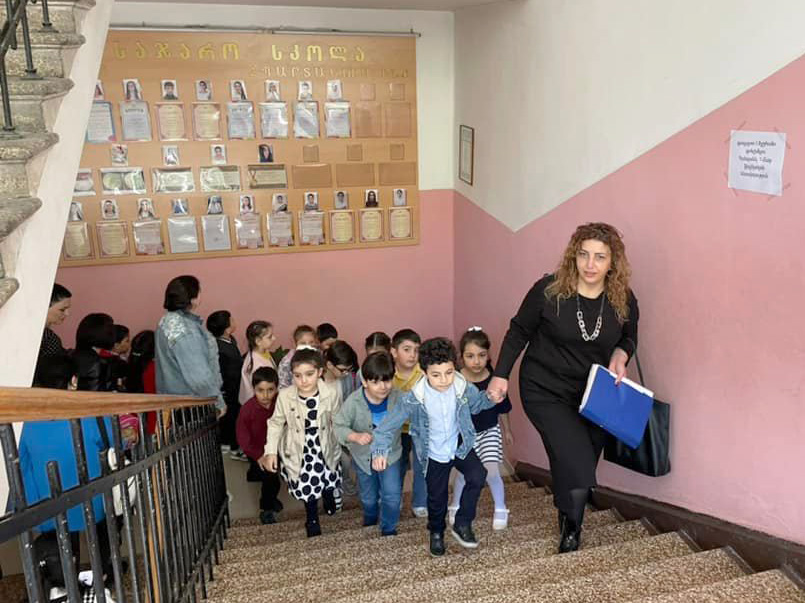 The members of the school administration expressed their satisfaction with the "Hayartun" Center for referring well-prepared children to the school. The leadership of "Hayartun" Center of the Armenian Diocese in Georgia and the administration of the Armenian School N104 agreed to continue collaboration in national values-based education and upbringing Armenian children in Tbilisi providing education in their mother language.
The future first graders toured in the school building, saw classrooms, the library, the gym, and their future classroom.
Based on the detailed, accurately prepared documents by the leadership of the Center and applications of the parents,15 graduates will start the 2022-2023 academic year in the first grade of school N104.
19 students will graduate from the preschool "Saint Moses of Khoren" of the Armenian Diocese in Georgia this and will continue their studying in various public schools in the city. It is gratifying that 16 of the preschool graduates will study in Armenian schools, including 15 children in Armenian school N104 in Tbilisi, one child in Armenian-Georgian public school No103, and the other three in foreign language public schools.