The "Swan song" monodrama was presented at "Hayartun" Center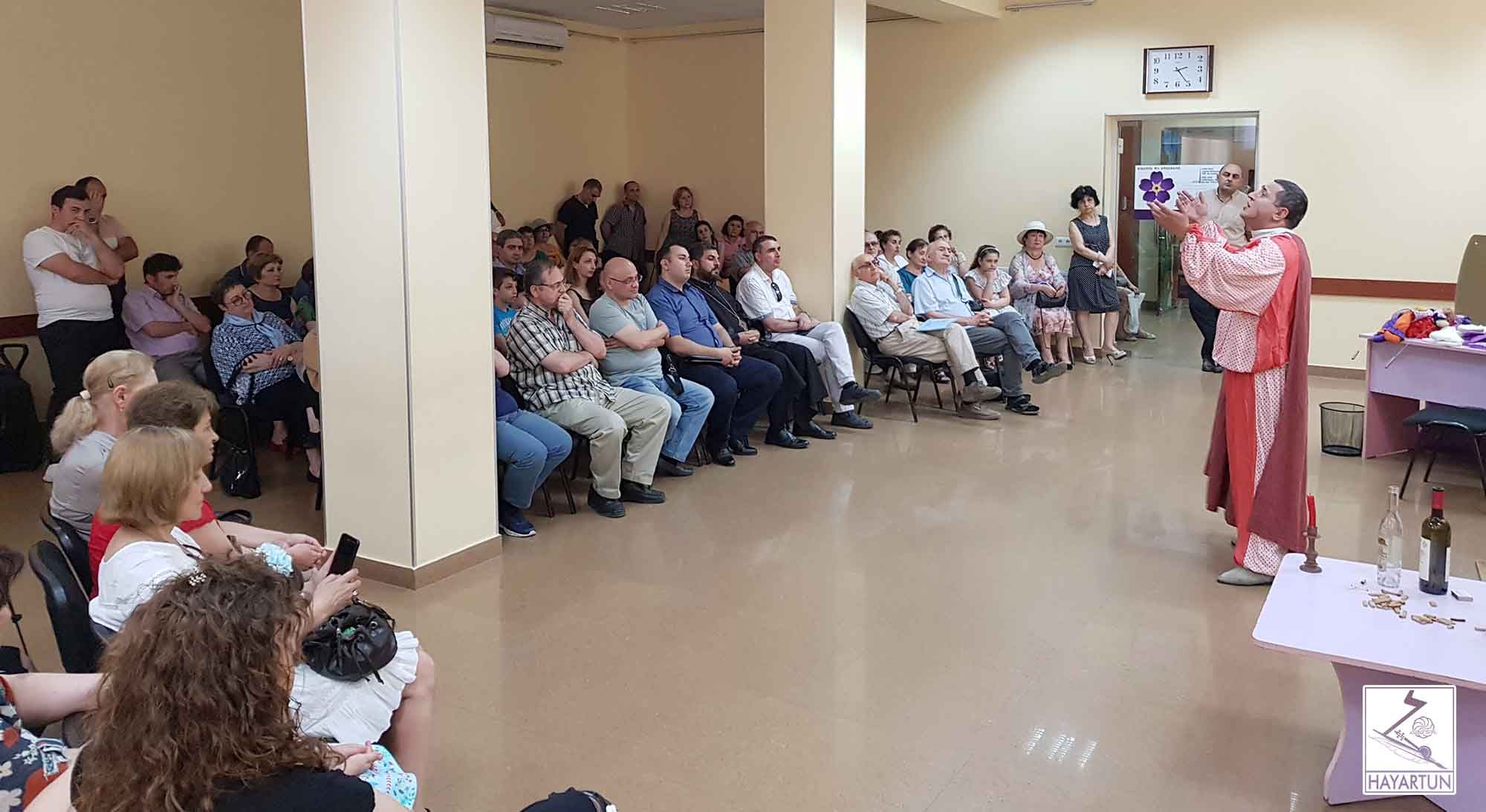 On June 23, 2019, the Kapan State Drama Theatre named after Alexander Shirvanzade (art director Arthur Gabrielyan) performed within the frames of a tour in Tbilisi. In the Calouste Gulbenkian hall of the "Hayartun" Center (Armenian Diocese in Georgia) the theatre presented Anton Chekhov's "Swan song" tragicomedy mono performance, the young actor Aram Hayrapteyan played the role. The tour was initiated and implemented by the invitation and with the support of the RA Embassy in Georgia.
The Calouste Gulbenkian hall was crowded. In attendance were the directorate and actors of the 150 years old theatre of Tbilisi, community representatives and theatre admirers.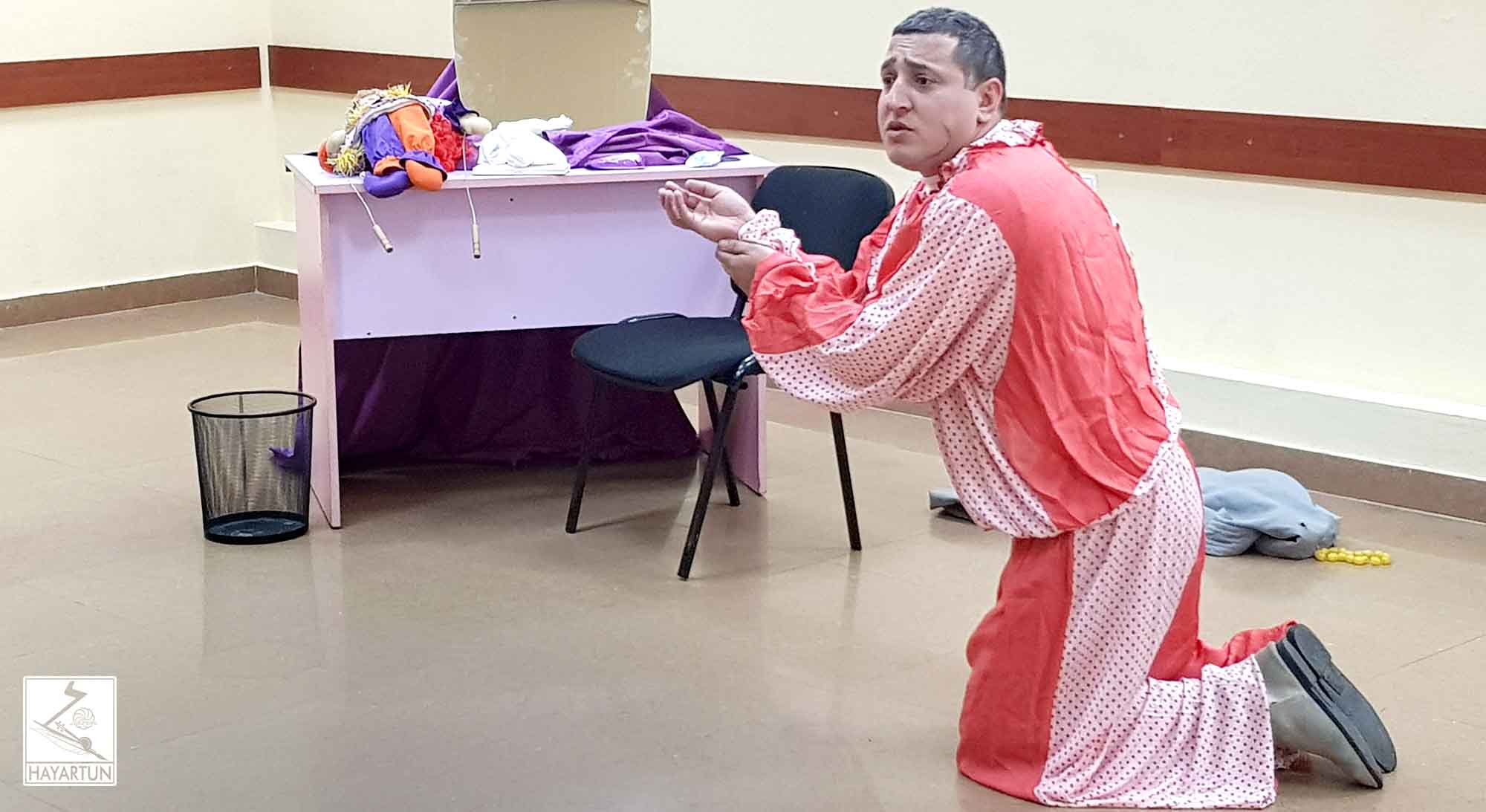 Although the hall of the "Hayartun" Center was small for the audience, moreover, the lack of a stage did not hinder the talented actor to present the character, and harmonizing the signs, voice tones and facial expression to show the basis of role to the audience. And believing in the character played by the actor, the Armenian audience of Tbilisi felt the same feelings as the hero.
It is noteworthy that due to creative and tactful combination of producer Arthur Gabrielyan and music producer and designer Grisha Margaryan, the artist performed the monologues of the heroes of Shakespeare's "King Lear", Sundukyan's "Khatabala", Paronyan's "Paghtasar aghbar", Shirvanzade's "Evil Spirit" which were in line with the topics touched upon in the mono performance. Indeed, the mono performance was warmly welcomed by the audience and received high appreciation.
It should be added that the the Kapan State Drama Theatre named after Alexander Shirvanzade (RA, Syunik region) was established in 1939 and suffered and overcame many difficulties, but now the theatre continues to prosper with its participation in various festivals and competitions, recording new successes with such tours and having a dream to play at the newly constructed stage of the Petros Adamian Tbilisi State Armenian Drama Theatre and receive warm and thunderous applauses from the Armenians of Tbilisi.