The Vicar of the Armenian Diocese in Georgia visited Brussels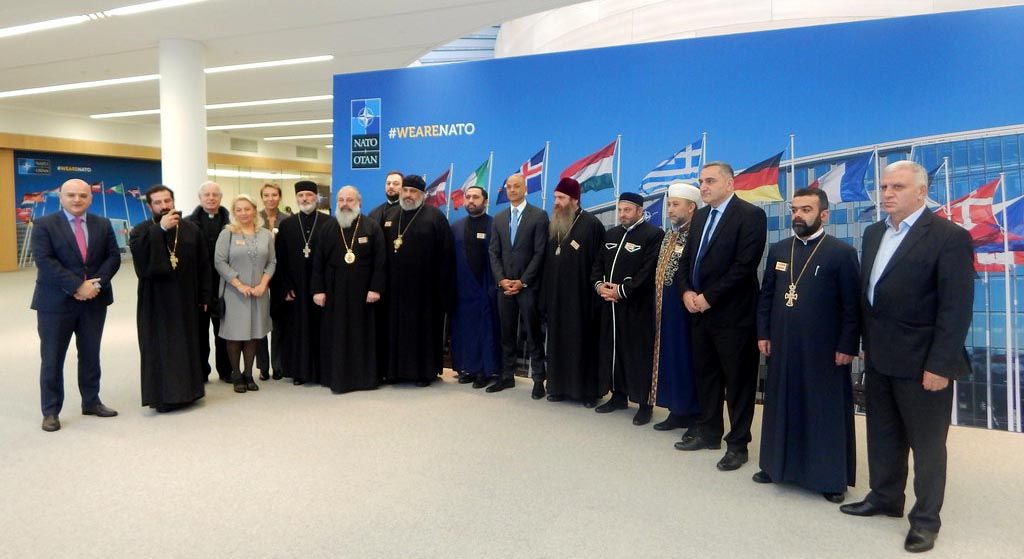 From 18th to 19th, 2019, Vicar of the Armenian Diocese in Georgia, Rev. Father Archimandrite Kirakos Davtyan was in Brussels within the framework of the interreligious dialogue which operates under the auspices of the European People's Party (EPP). The visit was organized by Rondeli Foundation, and the representatives from the Georgian Orthodox Church, Armenian Apostolic Church, Catholic, Muslim and Jewish Churches were involved in delegation visited the event. During the two-day visit, meetings were held at the NATO Headquarters, European Parliament and European Commission.
The Vicar of the Armenian Diocese in Georgia presented a report at the seminar titled ''The role of church and religious dioceses in the processes of peace restoration and conflict resolution''. Archimandrite Rev. Father Kirakos's speech was in Georgia's official language and it was about the cooperation of the Diocese of Armenian Apostolic Holy Church with Georgian Orthodox Church and other religious communities, as well as assistance of different religious communities in resolving important issues of Georgia. The participants of the seminar listened to the Armenian Vicar's speech with a great interest.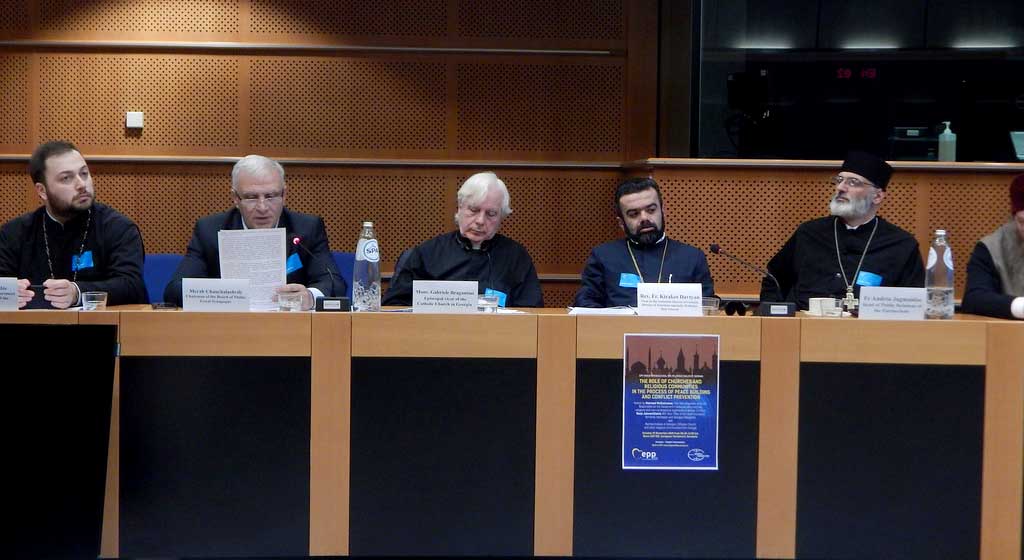 During the two-day visit, delegation members had meeting with NATO Secretary General's Special Representative for the Caucasus and Central Asia James Appathurai. Discussions were held with the EPP Secretary General, Secretary General for foreign affairs, and co-chair of the working group of religious dialogue and members of Committee of the Representatives of the Orthodox Churches to the European Union. The delegation members also attended the session of the European Parliament Committee on Foreign Affairs, discussed issues related to Georgia's territorial integrity and ongoing processes in the country, touched upon the fact of imprisonment of Doctor Vazha Gaprindashvili. The role of various religious communities' representatives in important processes for the country was highlighted during the meetings.