The wide horizon of Artyom (Artem) Alabulyants's creative life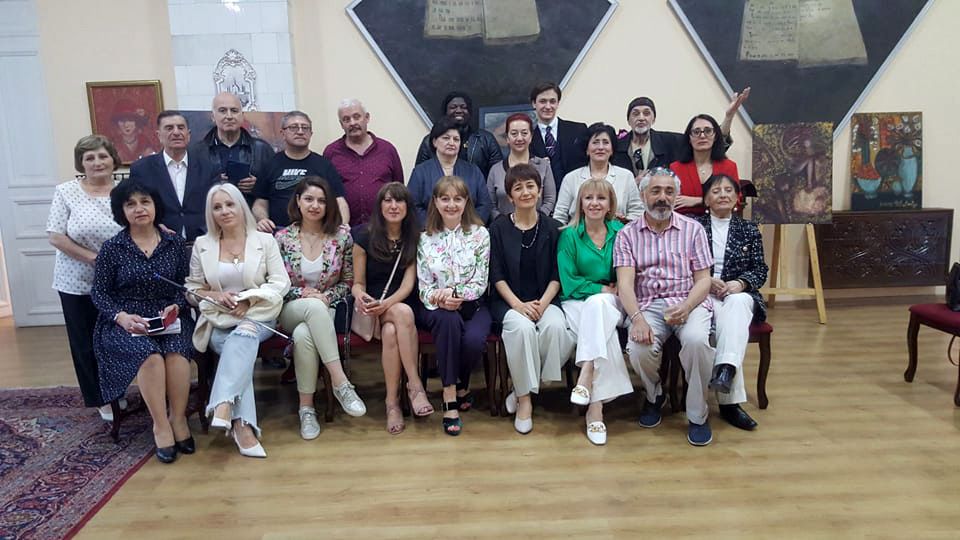 On May 27, 2022, "House of Hovhannes Tumanyan" Center of the Armenian Diocese in Georgia was decorated with colorful paintings. The palette of the paintings was various and mysterious which testifies the painter's rich imagination, wide horizon in his harmonious colors, expressiveness of his paintings. The author of those art works is Artyom Alabulyants, who was born in Tbilisi, a person who is very sociable, philanthropic, with great sense of humor, an Armenian who is devoted to his nation, a church-loving person who attends almost all the events of the Armenian community and every Sunday takes part in Divine Liturgies and other ceremonies of the Armenian Church.
Famous artist Iren Ohanjanova delivered a meaningful speech about Artyom Alabulyants's wide creative inner world. Connecting the art-loving pages of Alabulyants's life to his personality, the artist introduced Artyom Alabulyants as a professional musician, talented artist, gifted with childlike purity and youthful simplicity.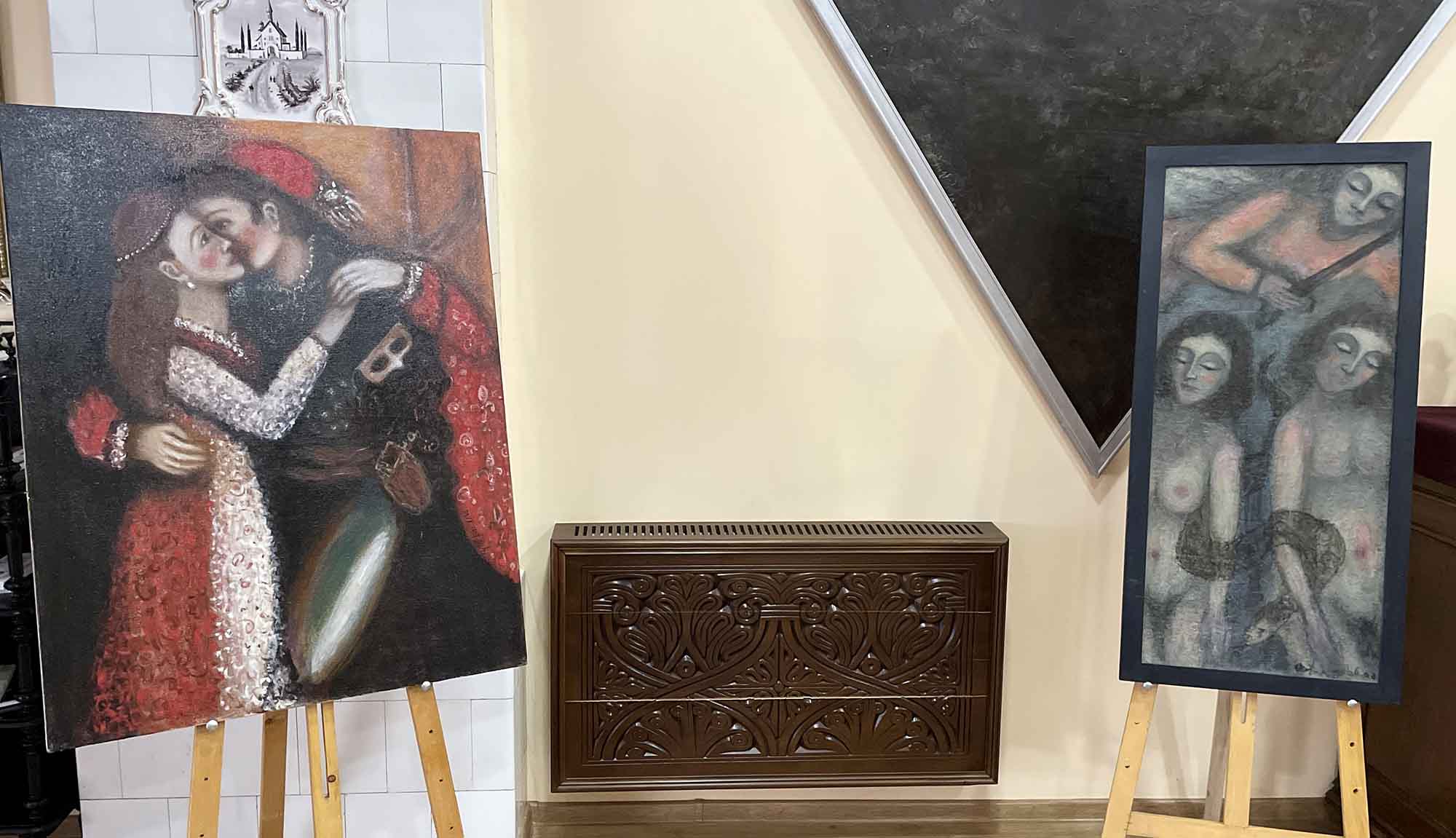 Artyom Alabulyants, who during the event, periodically presented motives for creating his painting, story of brushstrokes, even the choice of titles of his works, strengthen the admiration of those who knows him as well-known artist among other artists due to his great ability to create, but who rarely appears in creative bohemia with exhibition organized not often. The speakers had a lot to say because had an opportunity to learn about Alabultants's childhood, adolescence, choice of future career, mastery of various instruments, playing viola in orchestra for many years, his talent to create graphics and oil paintings, making unique ornaments. These facts were presented in speeches and appreciations of artist critic Solomon Nadiashvili, painter and architect Giuli Beridze, editor of "Vrastan" ("Georgia") newsletter Van Bayburdyan, public figure Levon Chidilyan, and the tour guide of the Center Gohar Mazmanyan.
Arayik Babajanyan, Gia Nairashvili, Zhanna Davtyan, Meruzhan Shahumyan, Marina Khachaturova and many other persons who knew Artom Alabulyants and appreciate his art, were in attendance.
The evening was also saturated with beautiful piano and solo performances by singer Svetlana Tatoeva, pianist Isa Abovyan, foreign singer Samuel Ojedokuni.
The event related to the beauty and sincere warmth, created a joyful mood among the audience who addressed words of appreciation to the author and the staff members of the "House of Hovhannes Tumanyan" Center of the Armenian Diocese in Georgia.