Visit of the Vicar of Armenian Diocese in Georgia to Adjara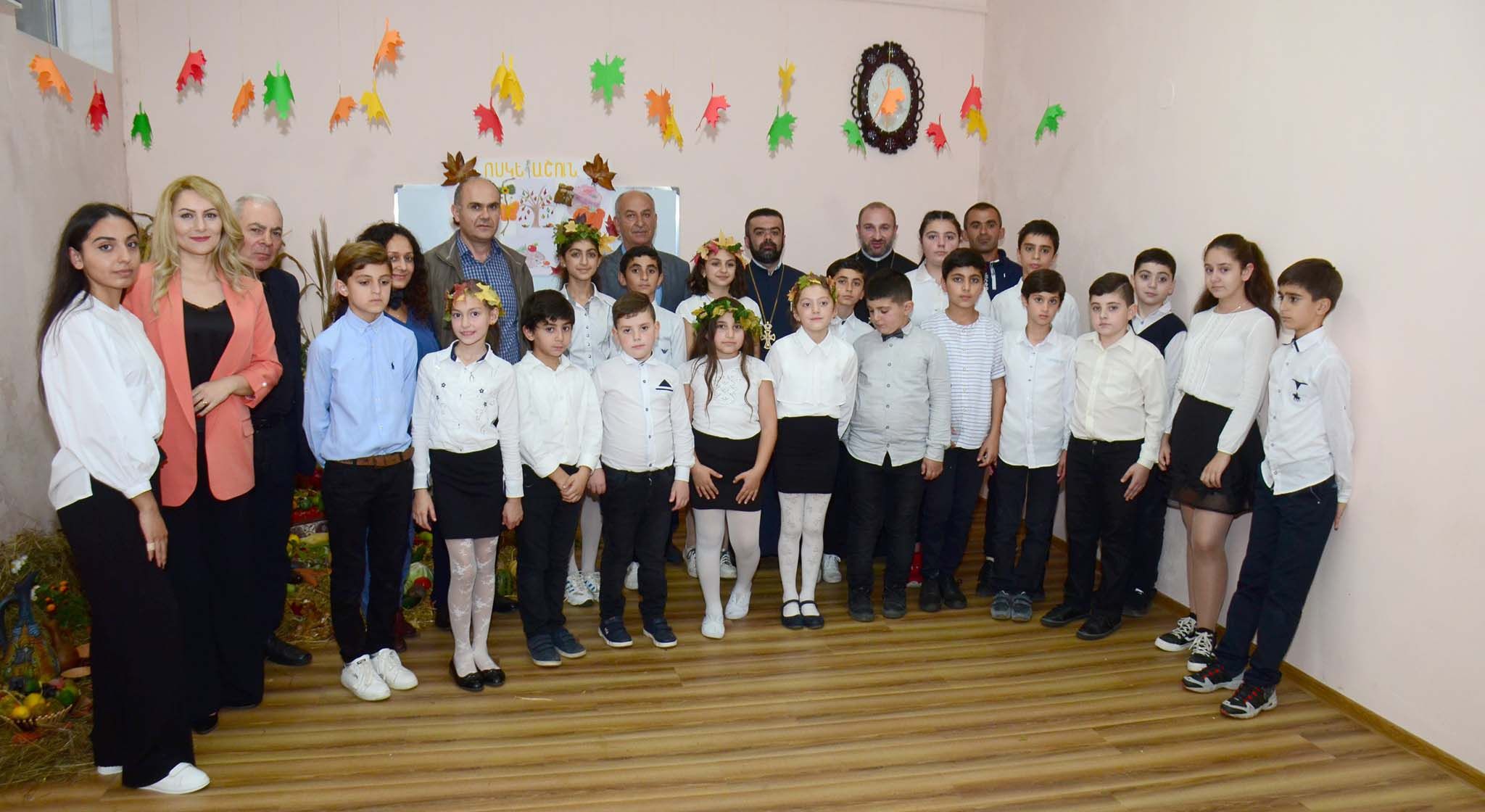 From November 29 to 30, 2019, the Vicar of the Armenian Diocese in Georgia Rev. Father Archimandrite Kirakos Davtyan was in Adjara. Rev. Father was accompanied by Armen Hakobyan, director of the Yerevan office of "Vardan Jinishian Memorial Foundation", project coordinator Lianna Sargsyan, head of the Department of Nearby Communities of the Ministry of Diaspora Taron Shagoyan,and Karen Yeritsyan, head of Administrative and Economic Department of the Armenian Diocese in Georgia.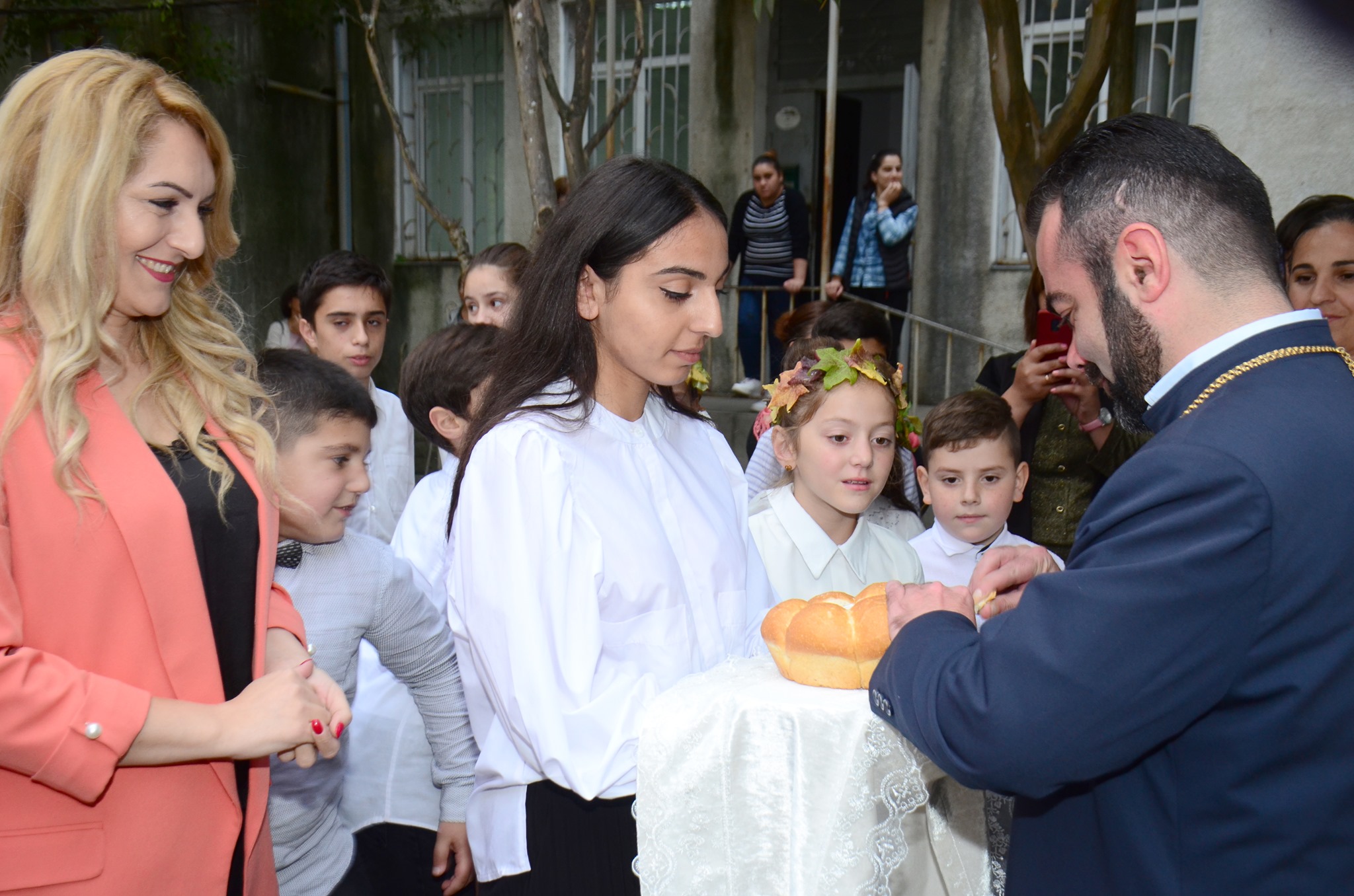 Within the framework of the visit, members of delegation visited "Komitas Archimandrite" (Komitas Vardapet) Educational and Cultural Center in Ozurgeti where Rev. Father was welcomed by the Center's students in national clothing and with traditional bread and salt, headed by Rev. Father Ararat Gumbalyan, Pastor of Armenians in Adjara, Guria, Imereti and the Saint Savior (Surb Prkich) church in Batumi; as well as Rev. Father Armash Poghosyan, Pastor of Saint Sarkis church in Ninotsminda and members of local Armenian community.
Students of Center's "Sahak Partev" Saturday School, led by teacher Irina Margaryan, had organized an event dedicated to the autumn. Students, who did not know their native language, now not only learn alphabet, but also presented their beautiful speech in Armenian, recited poems and sang songs.
At the conclusion of the event, the guests made speeches, congratulated on the occasion of the presentation with colorful speech and splendid scenery this beautiful weather of the year – the golden autumn.
The Vicar of the Armenian Diocese in Georgia summed up the event offering his blessings and expressing his appreciation. Rev. Father Archimandrite Kirakos highly appreciated the maintenance of the native language in these Armenian-populated places, gathering people around the Church, preservation and dissemination of traditions, and the activity of the "Komitas Archimandrite" Center aimed at cultural development. He also expressed hope that the Center would expand its activities and the number of its students.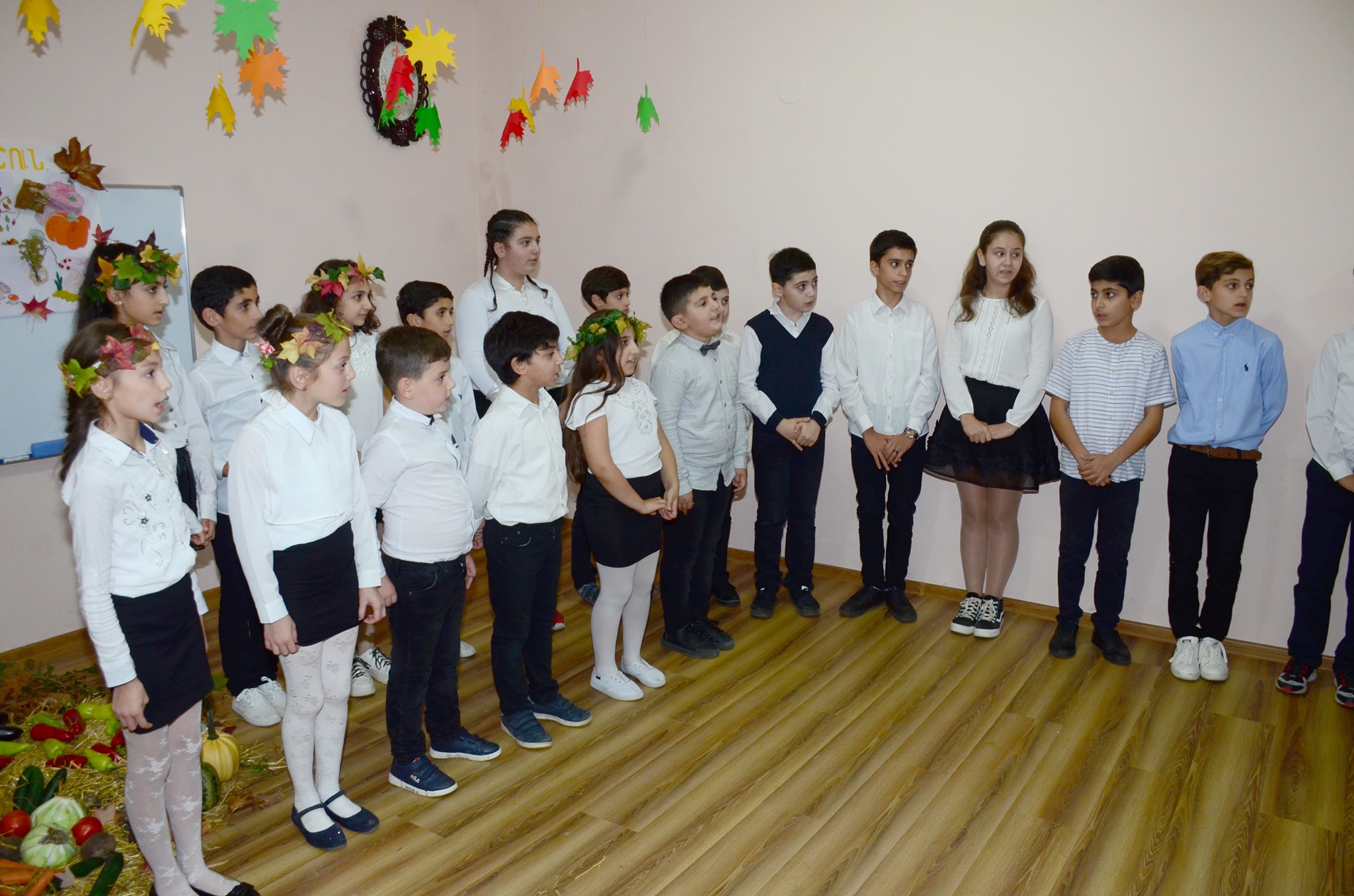 The guests toured the Center and continued their journey to Batumi with unforgettable impressions.
Next day, under the presidency of the Diocesan Vicar, the solemn opening ceremony of the extended hall of "Alexander Mantashyants" Center in Batumi took place.
The same evening, a festive event dedicated to Komitas Archimandrite's 150th anniversary took place in Batumi Musical Theatre. During the event, the Vicar of the Armenian Diocese in Georgia Rev. Father Archimandrite Kirakos Davtyan offered his blessings to the attendees.
On October 31, the Diocesan Vicar and the members of the delegation returned to Tbilisi.