Youth Department's volunteers toured Tbilisi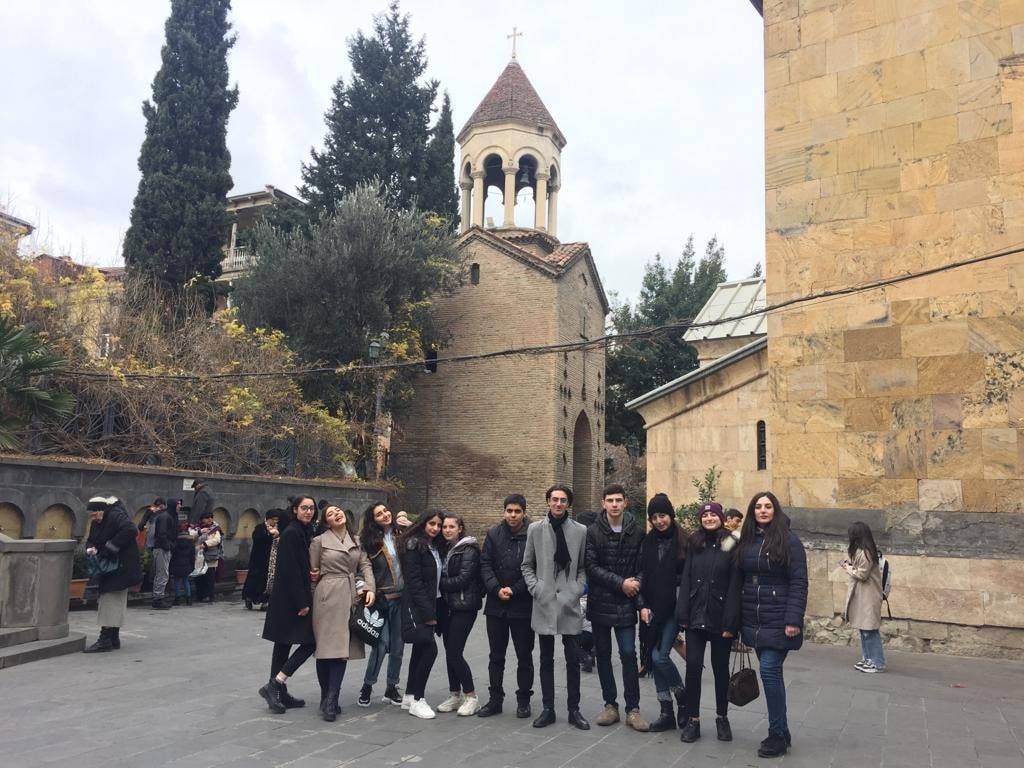 On January 19, 2020, at the initiative of the Youth Department of the Armenian Diocese in Georgia, a cognitive tour of youth volunteers group in colorful and multinational Tbilisi was organized and implemented. The group of volunteers, led by coordinator of projects of Youth Department Nina Seropova and staff member Emil Sargsyan, moved from St. Etchmiadzin church in Avlabari to the oldest district of the city. The young people visited Metekhi church, Narikala Fortress, went to Muslim mosque, the gorge near the bathhouses, made a stop in Cathedral of St. George, visited Jewish Synagogue and concluded their Sunday tour in Sioni Cathedral of the Georgian Orthodox Church.
Nina Seropova introduced to the young volunteers the history, historical, spiritual and cultural values of the city. The volunteers received information about the inhabitants of various nations of the capital city, their culture; viewed spiritual temples, as well as received answers to their questions about different nations, their religions, rituals, and traditions.
Such visits are continuous and will be held regularly both in the capital city and other historical places of the country.