150th anniversary of Petros Adamyan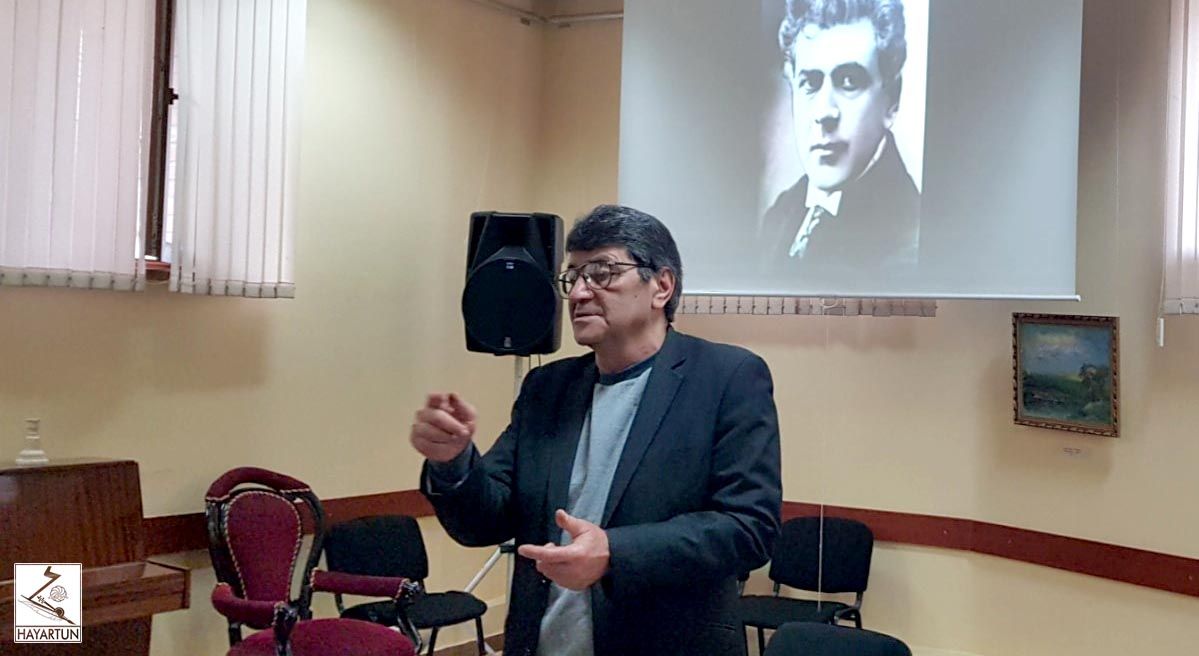 The 150-year-old Armenian theatre in Tbilisi is the only professional state theatre outside of Motherland and it is named after genius Armenian actor Petros Adamyan. The 150th anniversary of the well-known public figure, painter, writer, and great actor Petros Adamyan marks this year.
On December 8, 2019, at the initiative of Armenian intellectuals of Georgia, a lesson-event took place at the ''Hayartun'' Center of the Armenian Diocese in Georgia. During the event, president of the abovementioned organization, historian Yenok Tadevosyan gave a lecture on topic ''Armenian Theatre and Petros Adamyan''.
The hall was full of people, and the interest expressed by youth was noticeable. People had come to listen to and pay tribute to the memory of actor Petros Adamyan who is one of the world's greatest performers of Hamlet and Othello.
Yenok Tadevosyan spoke about the history of Armenian theatre in a very interesting and knowledgeable way as he does always, he presented the Armenian theatre history beginning from the creation of the first Armenian theatre established by Artavazd and finishing with the description of the artistic life and career of Pertos Adamyan actor. Touching upon Petros Adamyan's life and entrance into the theatrical arena, the speaker presented the roles that the talented actor has played in various theatres.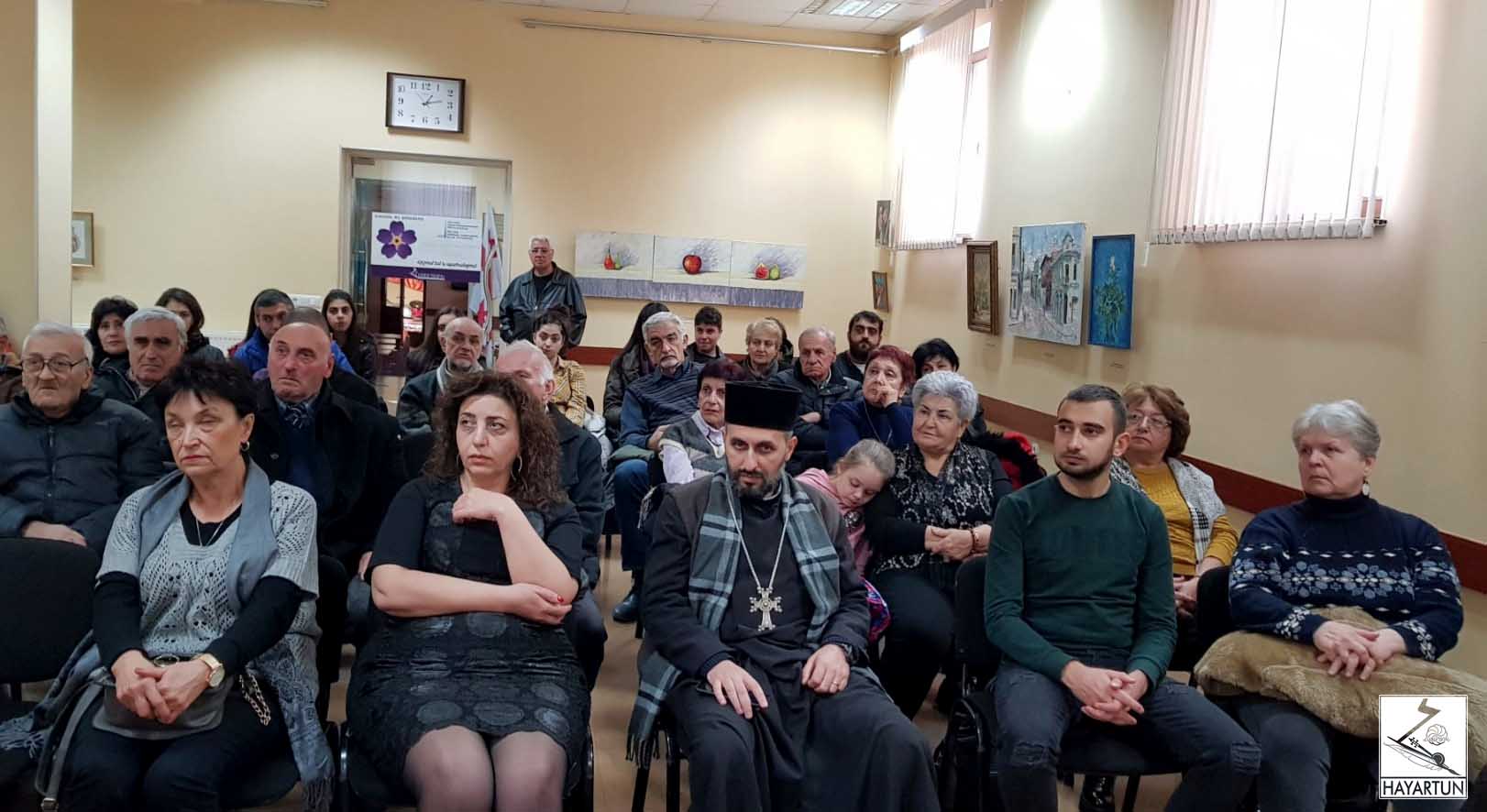 Indeed, he had a unique art language, amazing voice, endless artistic talent. The artistic activity of Petros Adamyan reached its apogee in Tbilisi, and especially the Tiflis years were a turning point in his career. In Armenian, and sometimes also in French, Adamyan has played various roles; all of them were unique and unforgettable. He last performed in Constantinople in 1889.
Petros Adamyan is an endlessly talented creator. He is also famous with his recitation, poems, paintings and graphic works. The great actor has left an indelible mark on the history of Armenian culture. At the conclusion of the lesson-event, a proposal was made to make the speeches about popular Armenian ancestors continuous.
Attendees respected the memory of deceased honored actor Robert Hovhannisyan with the minute of silence.
The lesson-event was summed up by speaker Tadevosyan's speech on the current state of the Armenian State theatre who valued the honor of theatre being named after Petros Adamyan.