Armath laboratory opened in Rafael-Javakh Center in Ninotsminda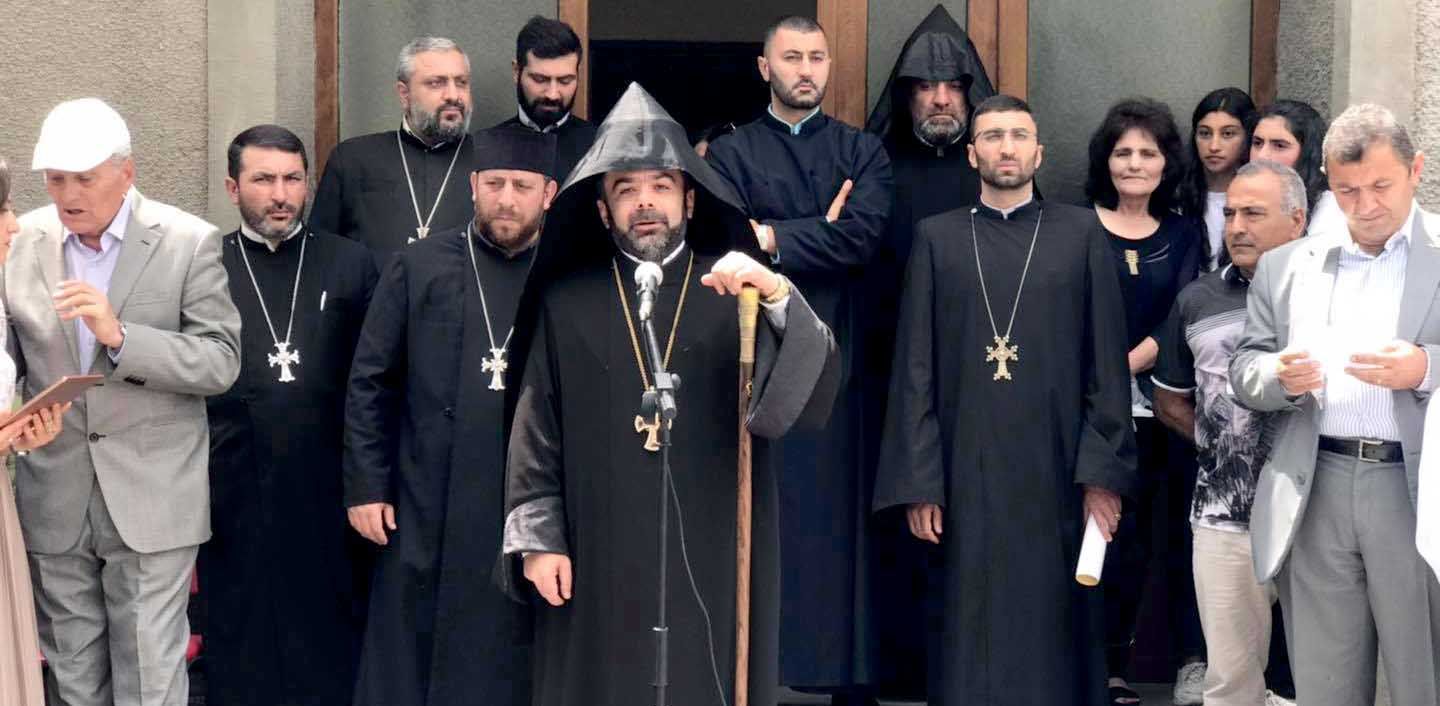 On July 12, 2021, the solemn opening ceremony of Armath Laboratory took place at Rafael-Javakh Educational, Cultural and Youth Center of the Armenian Diocese in Georgia, in Ninotsminda, with donations of Armen and Tatul Gharslyans and with the direct support of JAH (Support to Javakheti Foundation).
The opening ceremony was attended by the Primate of the Armenian Diocese in Georgia, Rev. Father Archimandrite Kirakos Davtyan accompanied by clergymen, Armen and Tatul Gharslyans, guests from different settlements of Armenia and Georgia.
The event was opened by the Diocesan Primate who offered his blessings, afterwards Rev. Father Narek Tigranyan read the Pontifical Encyclical of His Holiness Karekin II, Supreme Patriarch and Catholicos of All Armenians, after which Rev. Father handed over Saint Sahak and Saint Mesrop medal to the Center's Director Zhora Snkhchyan. And the Pastor of Saint Sarkis church in Ninotsminda Rev. Father Armash Poghosyan, Armen and Tatul Gharslyans and others who have supported the establishment of the Armath Laboratory received letters of thanks from JAH.
Students of the ''Tsaghkazard'' dance group, ''Aravot Luso'' choir and ''Parnas'' recitation group of the Rafael-Javakh Center performed during the festive event. After the opening ceremony, the clergymen offered Home Blessing Service in the newly built laboratory building.