Children from Kajaran at "Hayartun" Center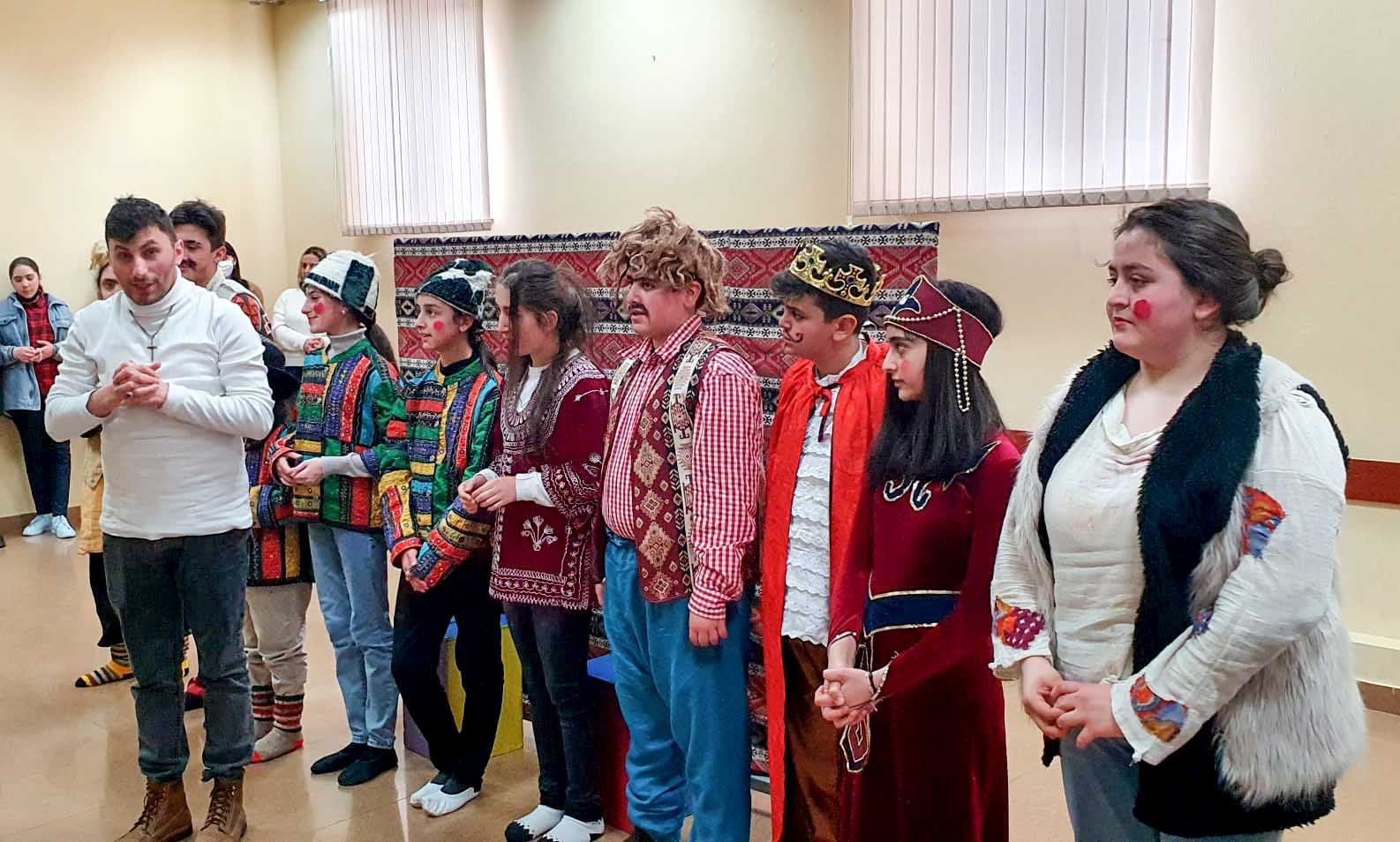 On March 27, 2022, the "Hayartun" Center of the Armenian Diocese in Georgia hosted the students of the theater group of Kajaran city, RA Syunik Region (Marz), accompanied by their teachers. The guests combined their intention to visit sights of the Georgian capital and to see the Armenian heritage with the intention to bring a beautiful surprise to Armenian children from Tbilisi by performing Hovhannes Tumanyan's fairy tales.
Eugenia Markosyan, head of the "Hayartun" Center, welcomed the guests and conveyed the blessings and good wishes of the Primate of the Armenian Diocese in Georgia, Rev. Father Archimandrite Kirakos Davtyan. She highly appreciated the opportunity to watch familiar fairy tales performed by the students who came from the border town in the Motherland.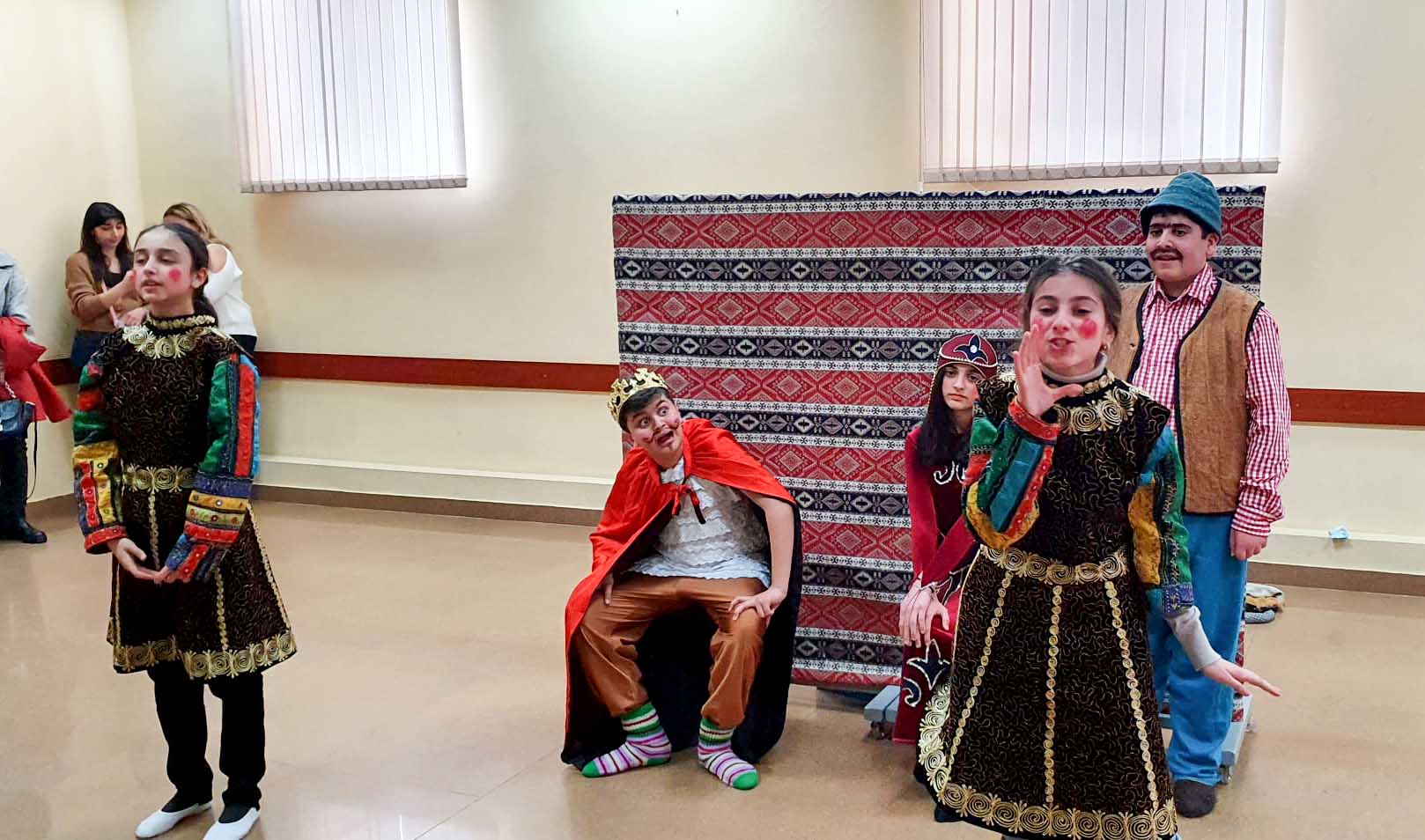 One after another, Hovhannes Tumanyan's "Barekendan", "The Death of Kikos" and "The Liar" fairy tales were performed by the students. The free speech of young actors, the responsibility to present the role correctly, cheerful laughter and correct comical perception, which created happy laughter and a joyful mood in the hall, were impressive. The performances were welcomed by thunderous applause.
Arthur Gabrielyan, head of the theater group, expressed his happiness with the fact that the performances were watched by children and adults gathered in a crowded hall which is the highest appreciation for young actors. He spoke about the composition dedicated to the 44-day war, which became a tribute to the memory of soldiers from Kajaran who died in the 44-day war. Currently, the theater group is working to create a puppet group to prepare performances of Zoshchenko's joyful stories, which will make the daily life of group members more interesting and saturated.
Armine Tumanyan, director of Kajaran Art School informed that 340 students study in different classes of the school, more that 40 new students enter the school every year based on the results of entrance exam. The head of the Art School valued the support of Kajaran Mayor Manvel Paramazyan for the school's activities, which is a necessary precondition for the development of aesthetic education of the next generation.
Studying in different groups of the Art School is five years. The theater group, which has a history of only 4 years, participated in the international festival "Slavyanskiy Venets" ("Slavonic Wreath") in 2019, in Bulgaria, and won the first prize.
The joyful day ended with a reception and surprise of the "Samaritan's Purse" presents given to the children. Indeed, the impressions from the performances will be indelible in the memory of the students of the preschool and elementary classes of Armenian school, who came to watch the play of the young actors with great pleasure.