International Children's Day was celebrated in Saint Etchmiadzin church in Tbilisi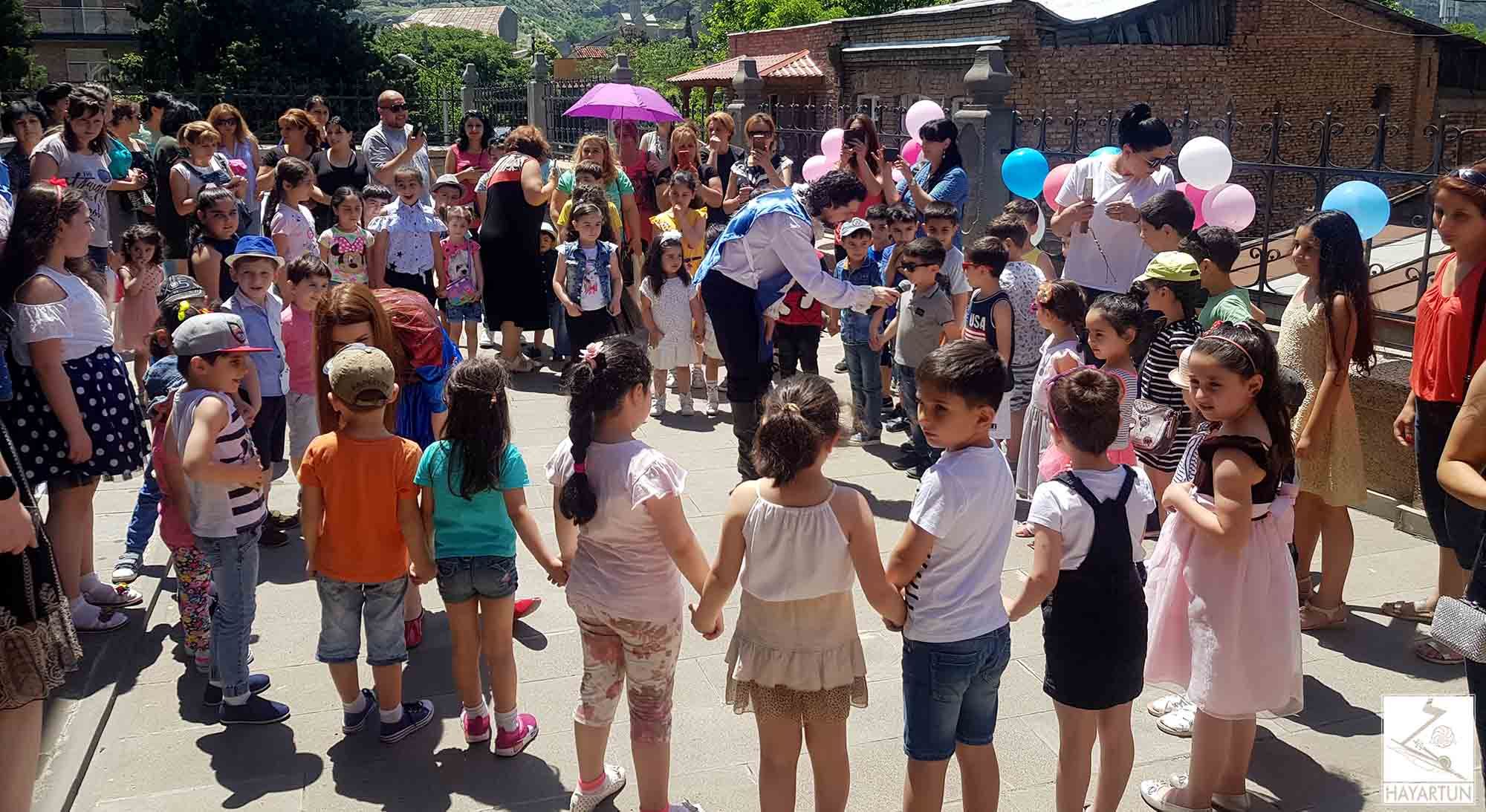 On June 1, 2019, many countries in the world celebrated International Children's Day. It also became a joyful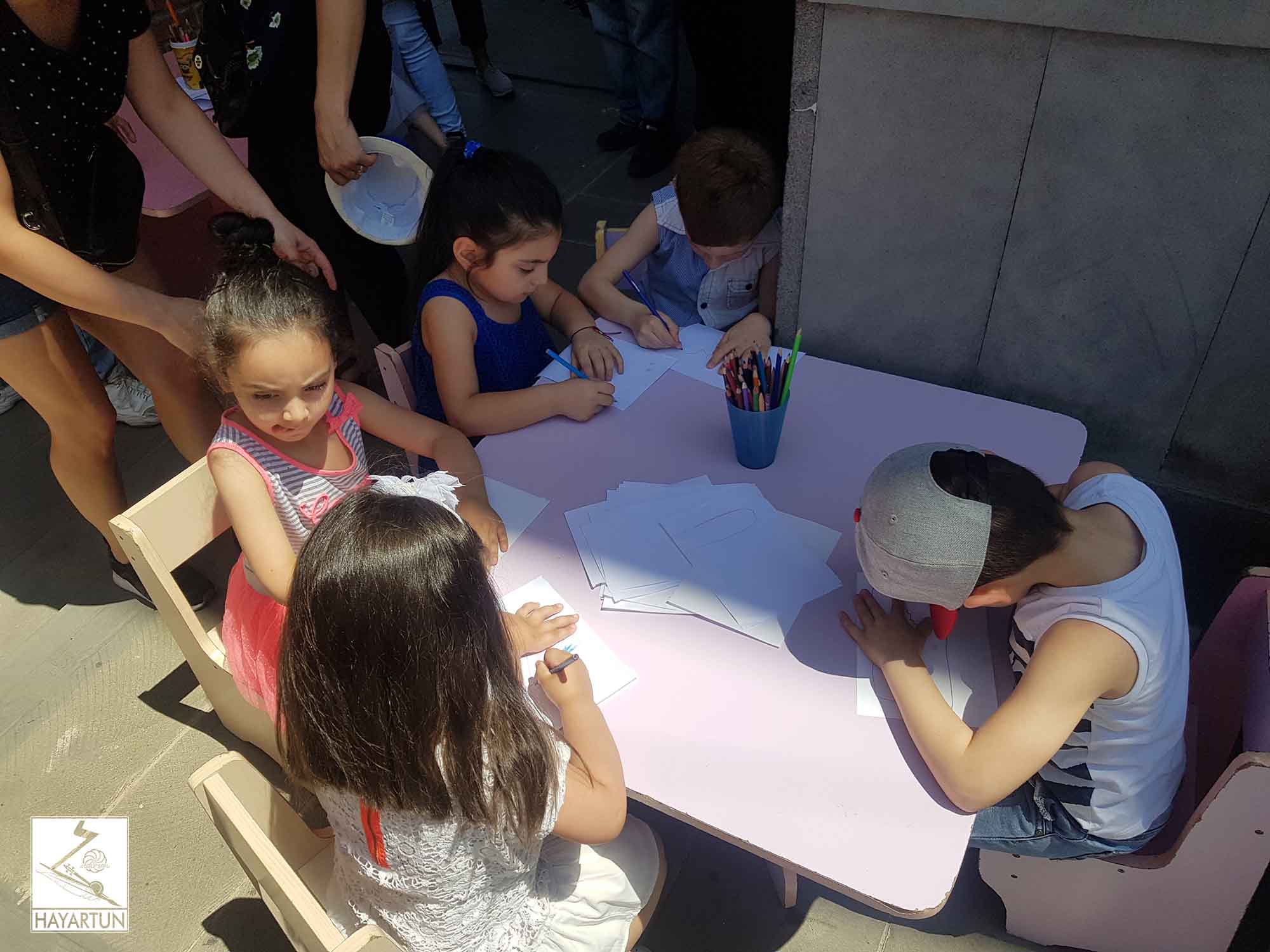 celebration for Armenian children living in the capital of Georgia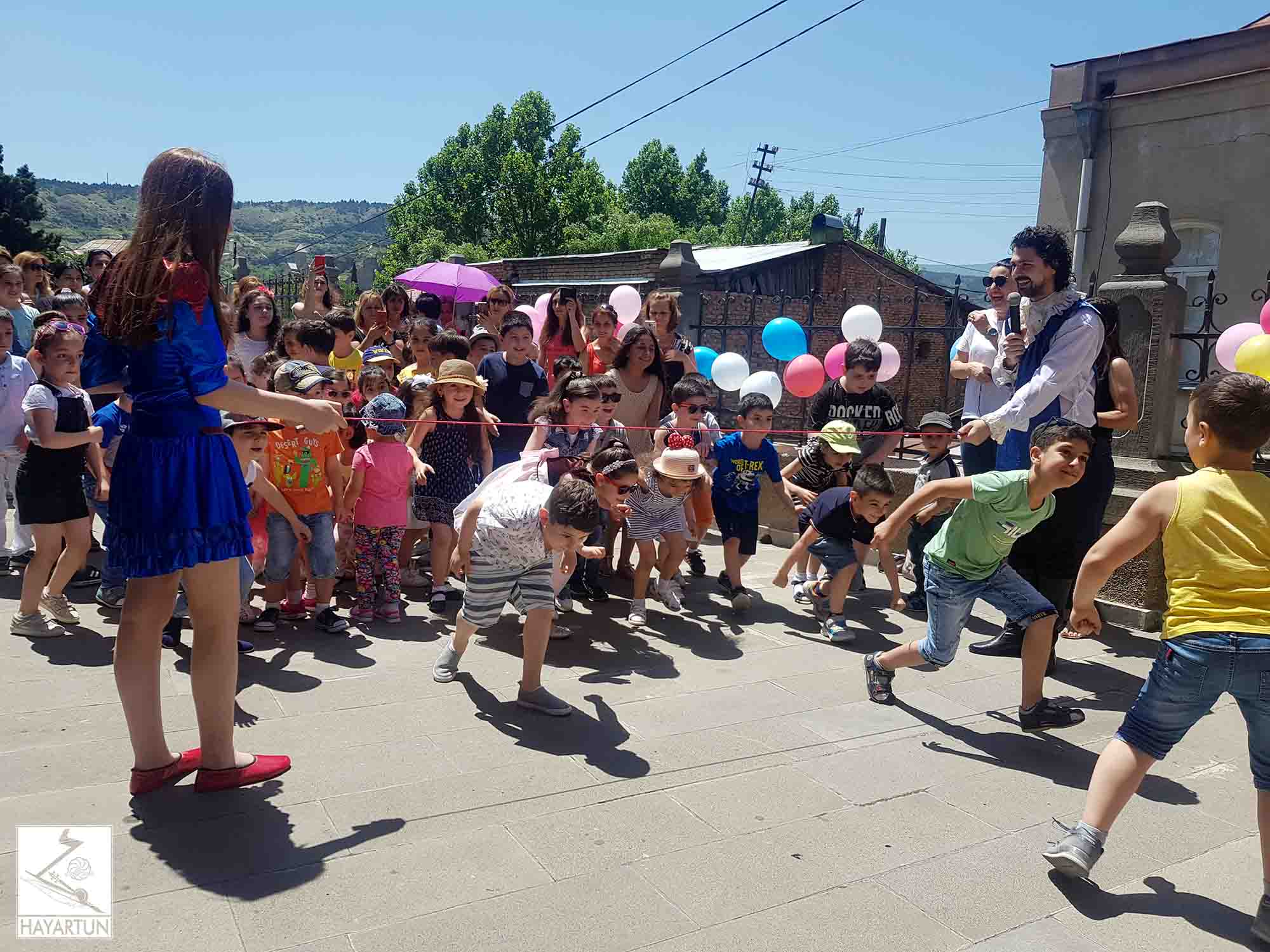 and other regions of the country. With the blessings of the Primate of the Armenian Diocese in Georgia and with the support from the "Hayartun" Center a funny entertainment program was held for the students of the "Surb Movses Khorenatsi" (Saint Moses of Khoren) preschool.
Cheerful songs and music spread in the courtyard of the Saint Etchmiadzin church in Avlabari creating a happy and festive mood for children. Director of the "Hayartun" Center Eugenia Markosyan congratulated the children, conveyed the blessings of the Diocesan Primate and wished them happy and careless childhood.
The little pupils were joined by their sisters and brothers and schoolchildren from N 103 and N 104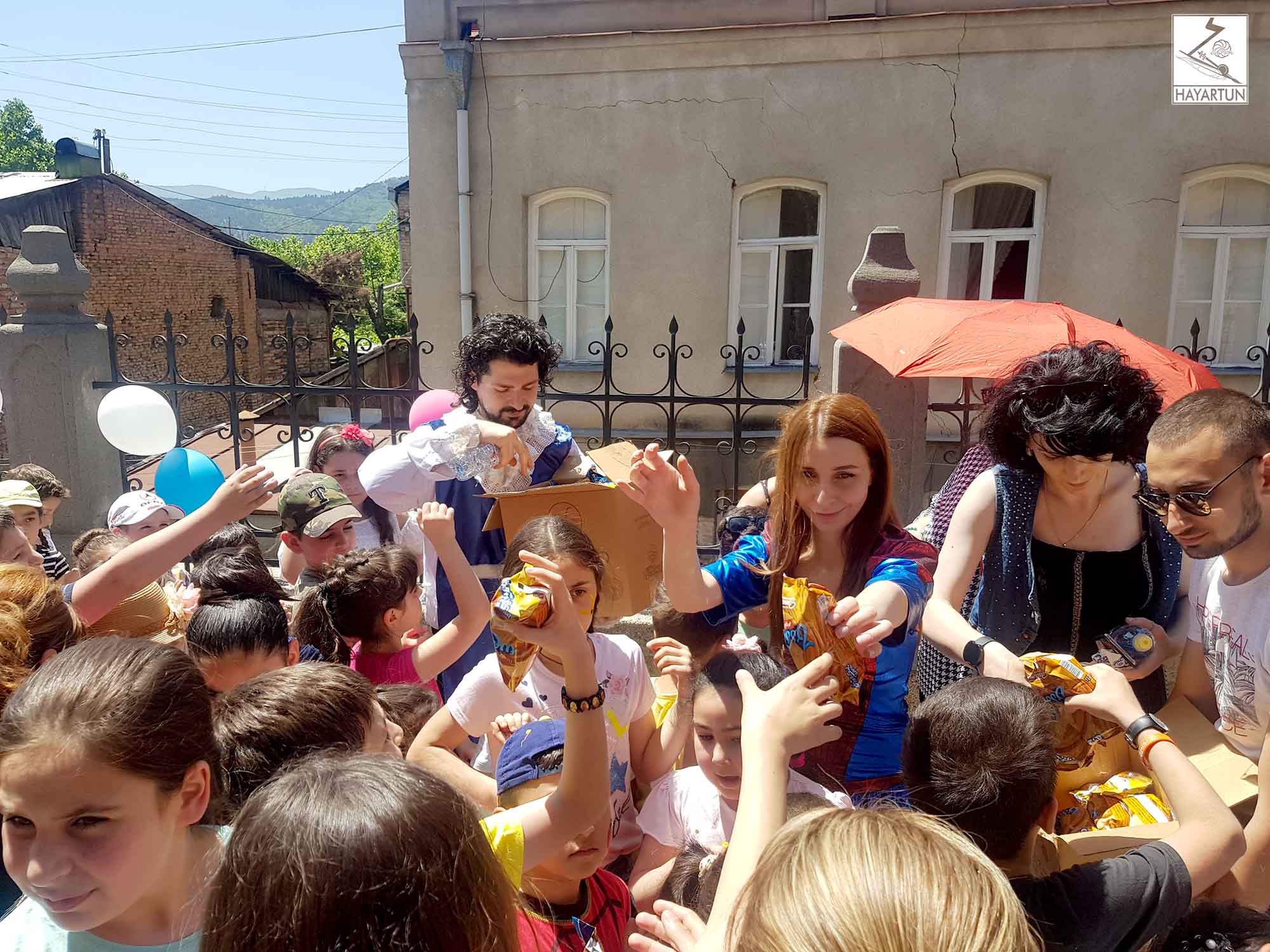 Armenian schools. Funny songs and dances made the day more festive. All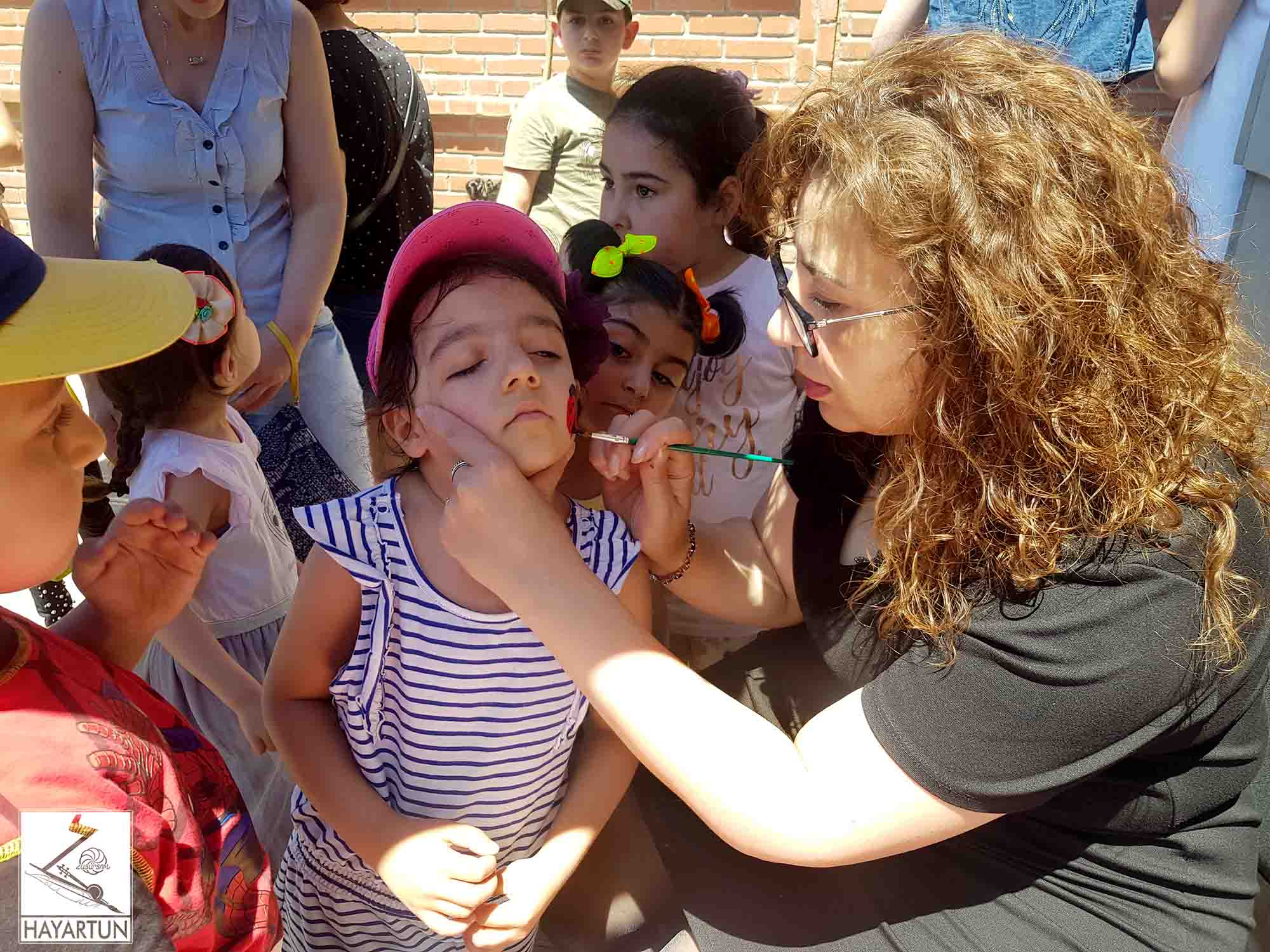 the children were involved in various games-competitions organized by Henrikh Petrosyan and Mary Poghosova.
Another group of children enjoyed painting on the asphalt. Various game-competitions, accompanied by children's songs, ended with thunderous applause and cheerful exclamations.
During the event, the children's faces were painted. The children received ice-creams from the clergy of the Saint Etchmiadzin church. The International Children's Day became a happy, colorful and joyful celebration in the Armenian Diocese in Georgia.