Median Day (Mijink), the 24th day of Great Lent celebrated at the Armenian Diocese in Georgia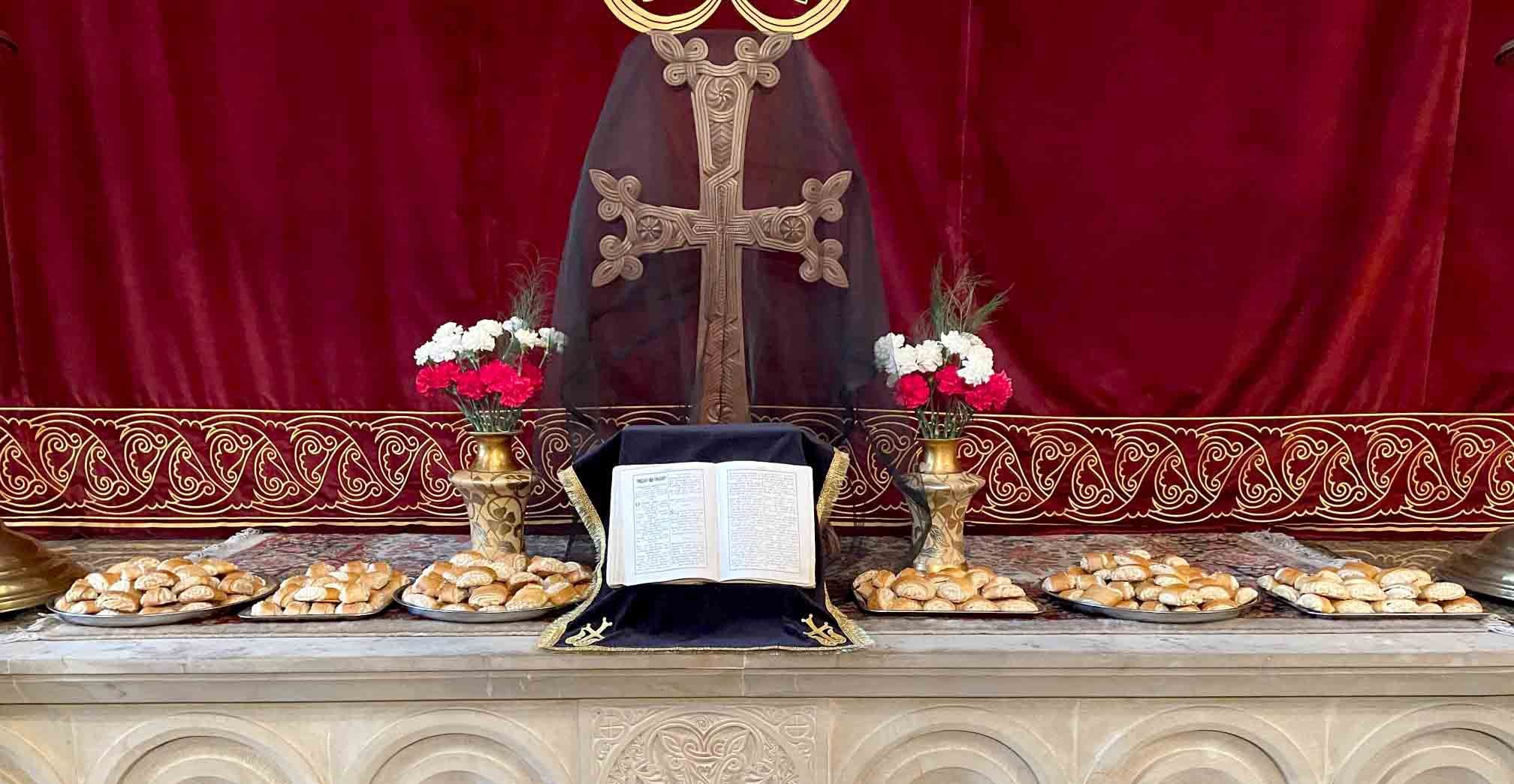 It is the Great Lent period in accordance with the Armenian Apostolic Holy Church Calendar. On March 23, 2022, Great Lent was divided into two parts because it was the 24th day. It is called Mijink, the Median Day of Great Lent. This church feast is celebrated with a number of folk traditions and customs, for instance, baking bagharj (sweet unleavened cake) or gata (Armenian pastry).
Under the leadership of spiritual pastors, the churches of the Armenian Diocese in Georgia, prepared to properly celebrate the church feast with folk celebration.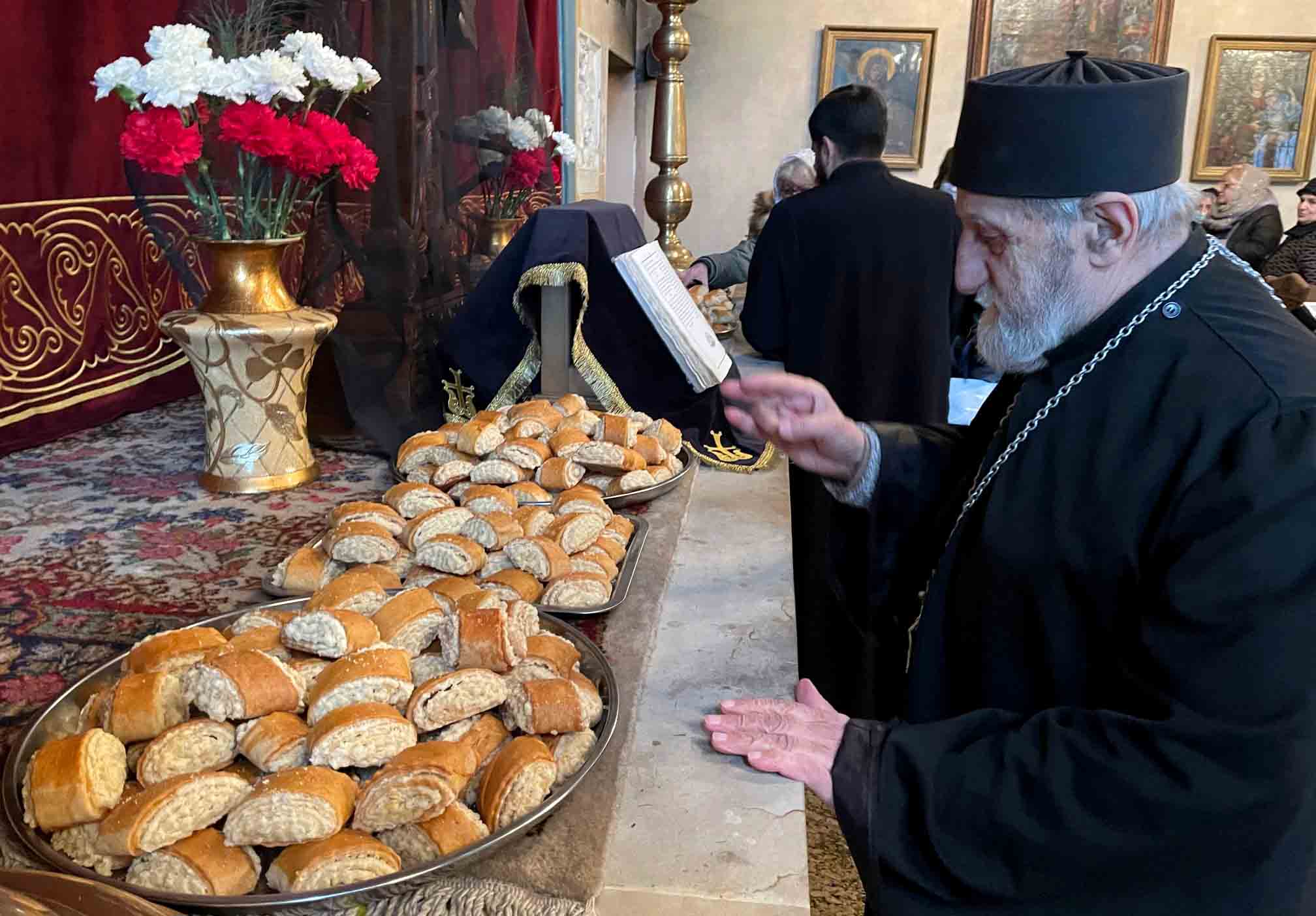 Peace Service and Requiem Service were offered with the participation of clergy and deacons in the Cathedral of Saint George in Tbilisi and Saint Etchmiadzin church in Avlabari.
The Primate of the Armenian Diocese in Georgia, Rev. Father Archimandrite Kirakos Davtyan offered his blessings to those present, and Rev. Father Samvel Torosyan touched upon the mystery of the day. Rev. Father wished the faithful to pass the second half of the Great Lent period with love and faith, which will last until the Glorious Resurrection of Jesus Christ, which this year will be celebrated on April 17 in accordance with the church calendar of the Armenian Apostolic Holy Church.
The folk tradition to celebrate Mijink with bagharj or gata has turned the feast into Armenian Gata Festival among the Armenians from Georgia. Various types of gata, baked on the occasion of the feast, were on the tables, and after blessings, the members of "Hayartun" Center and "Nerses the Gracious" ("Nerses Shnorhali") Choir gave gatas to the people. Some of those present get a beautiful surprise - blessed crosses by the godfathers of churches.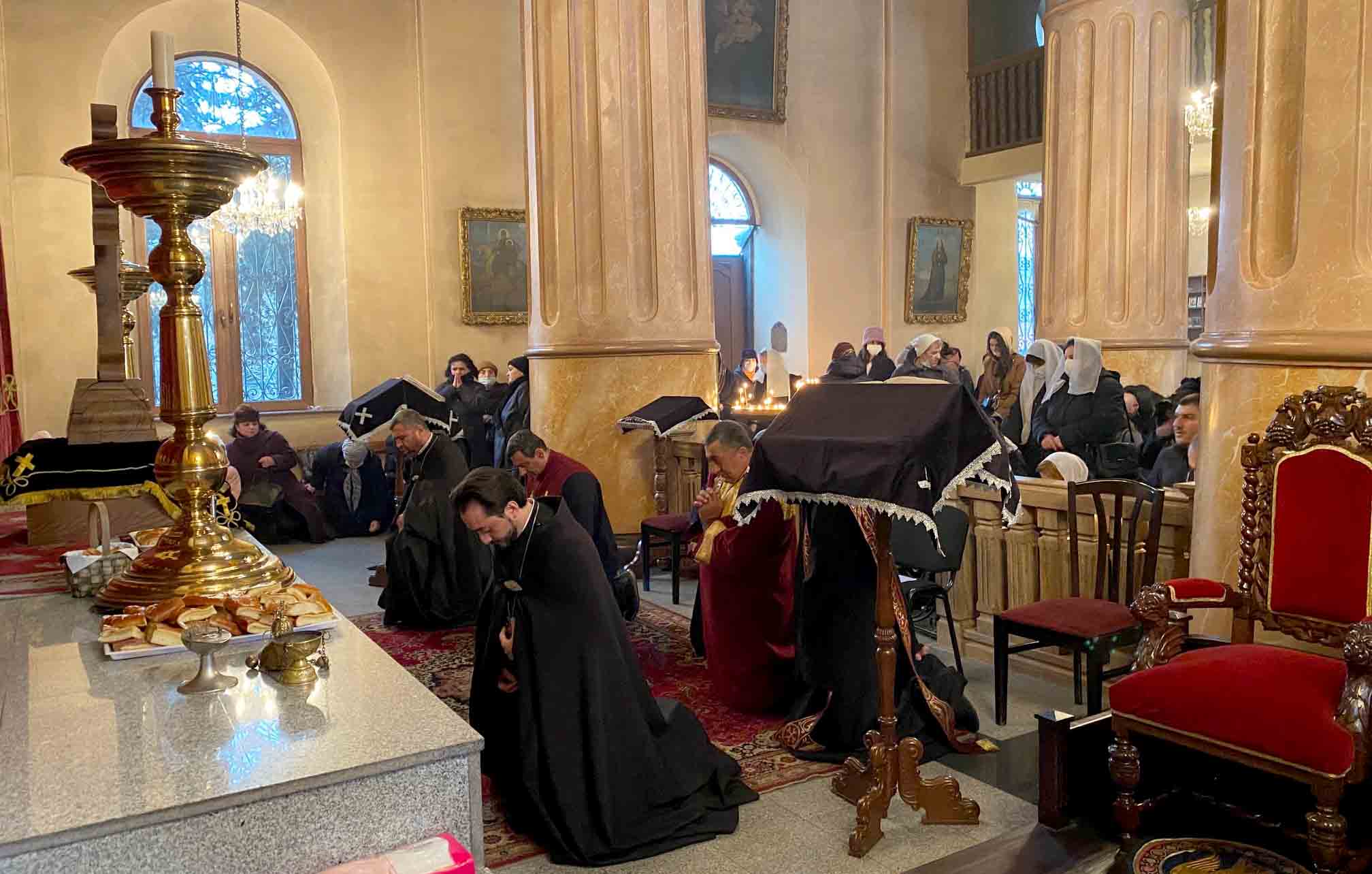 Mijink was solemnly celebrated with Gata Festival in the main Holy Cross (Surb Khach) church of the Samtskhe-Javakheti and Tsalka's General Prelacy in Akhalkalaki and nearby villages; Saint Gregory Illuminator (Surb Grigor Lusavorich) church in Akhaltsikhe; Saint Sarkis church in Ninotsminda; Saint Savior (Surb Prkich) church in Batumi; Armenian churches of villages of Tsalka and Aspindza, Kvemo Kartli regions, as well as Saint Gregory of Narek spiritual, educational, cultural, and youth center in Rustavi city. The participants were informed about the mystery of the day, tested blessed gatas, which became an evidence for passing the second half of Great Lent and to celebrate Easter with Christian Love.
The clergy of the churches expressed their gratitude to godfathers of cross of the year for their support to the celebration of the Mijink feast.