New academic year launched in Georgia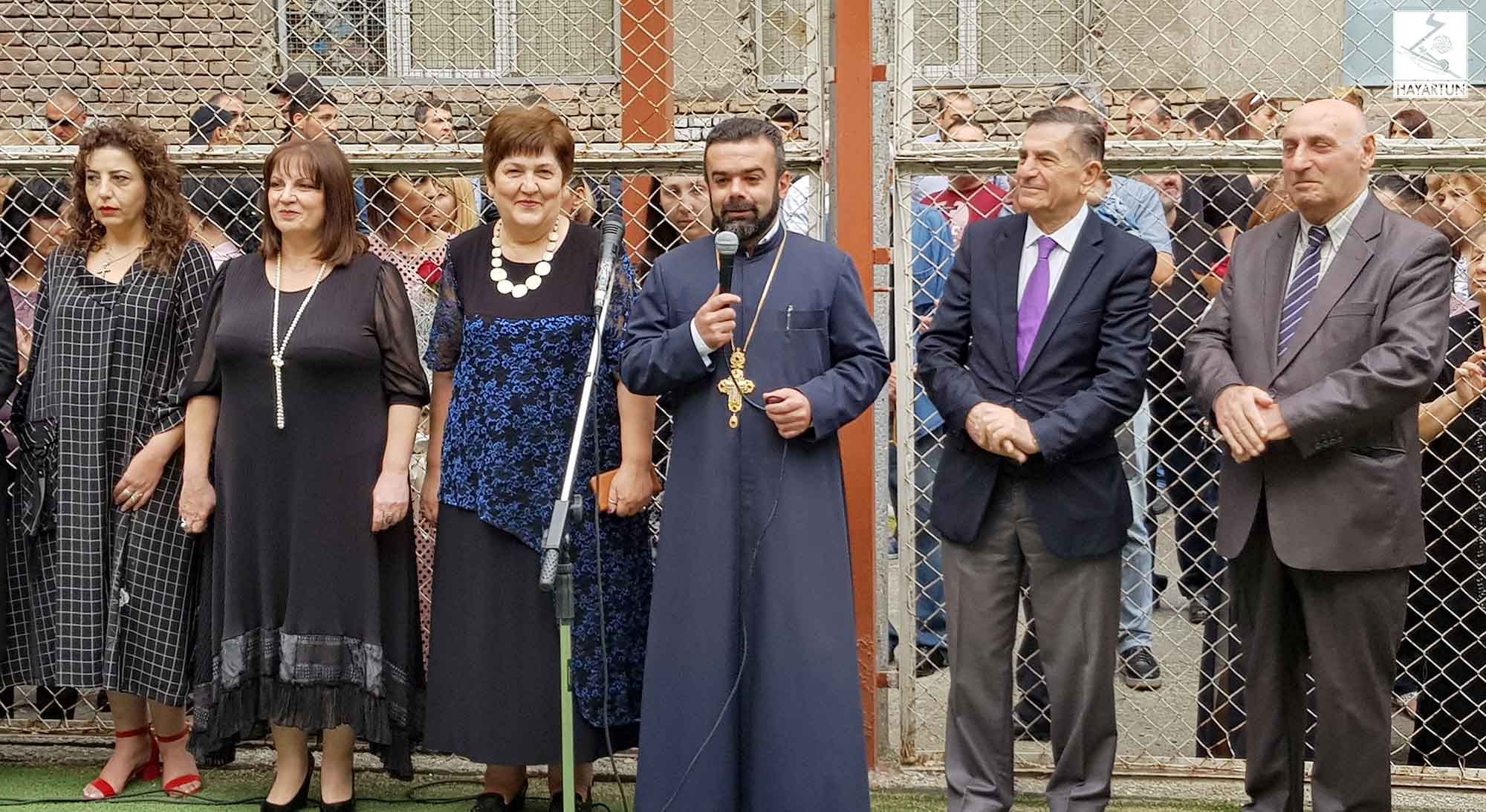 On September 16, 2019, the new 2019-2020 academic year was launched in Georgia. The school bell rang solemnly announcing the start of the academic year also in the Armenian schools of Georgia. N104 Armenian School and Armenian departments of N103 and N132 Schools opened their doors to the Armenian schoolchildren in capital Tbilisi.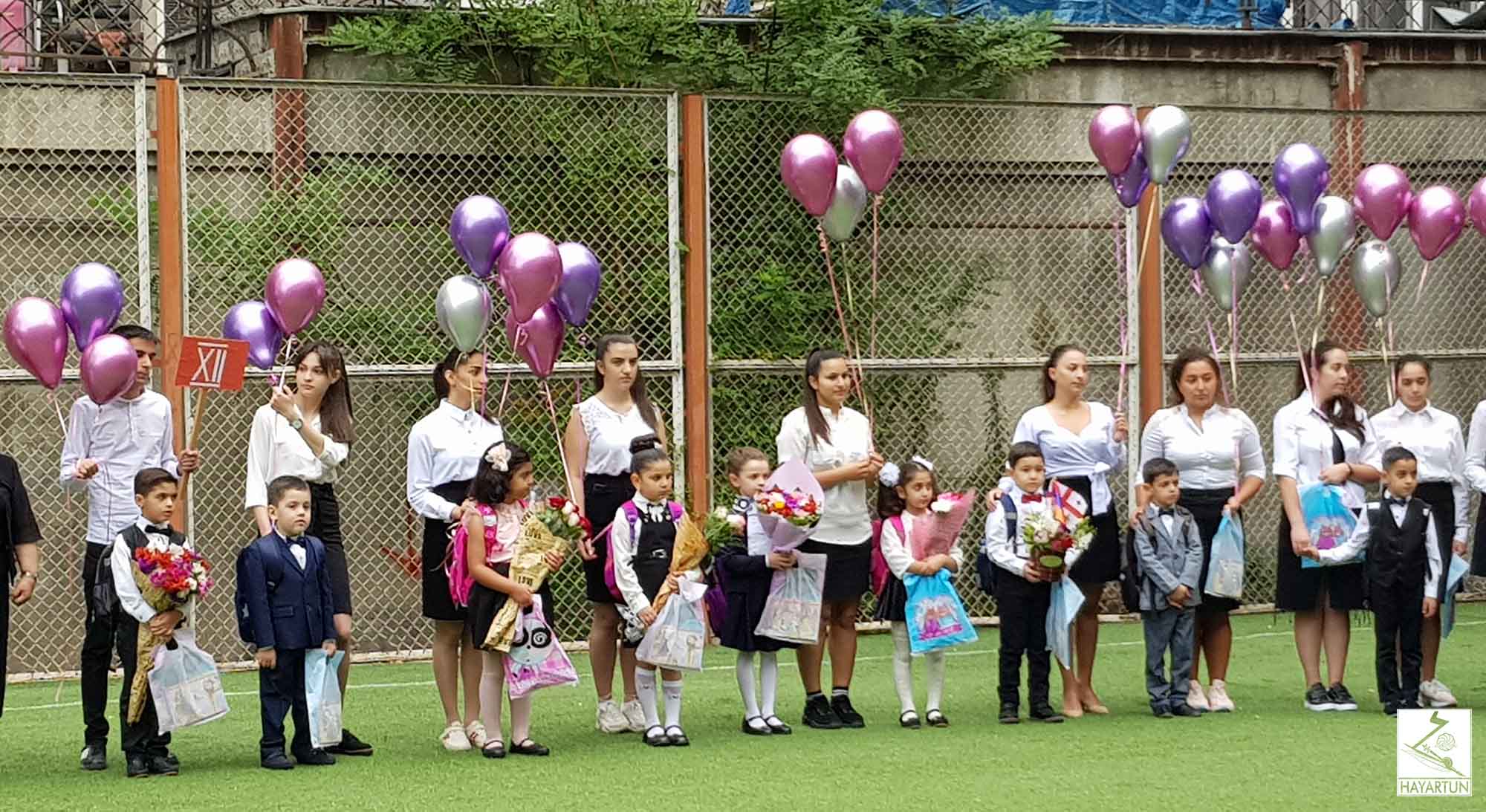 On the occasion of the beginning of new academic year, leaders and representatives of NGOs, former teachers and graduators had gathered in N 104 School.
The event was honored with the attendance of the Vicar of the Armenian Diocese in Georgia, Rev. Father Kirakos Davtyan.
After the national anthems of Georgia and Armenia, the state flag of Georgia was raised and the school anthem sounded. Director of the school Irina Zhamkochyan congratulated everyone on the occasion of the new academic year's start and wished them success.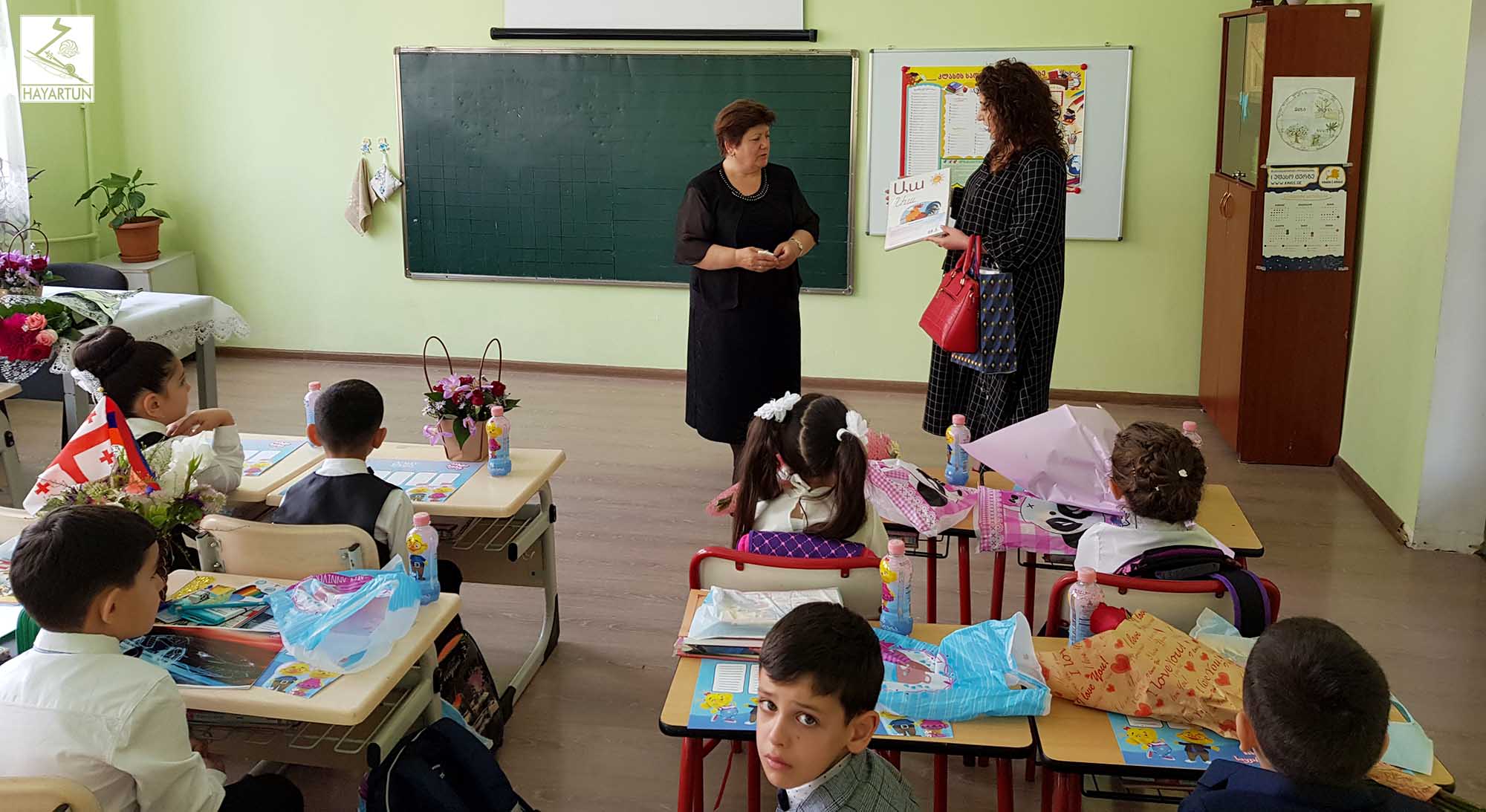 The Diocesan Vicar Rev. Father Kirakos congratulated the attendees, emphasized that he had also graduated from this school 20 years ago and said that he always notes with gratitude and pride that he was the student of the School N104. Rev. Father Kirakos encouraged the schoolchildren to study well, to overcome their learning difficulties because education only is the greatest wealth and the guarantee of a bright future.
The guests congratulated the students and teachers. The first bell symbolically was rung by the first grader and afterwards the students moved to their classrooms.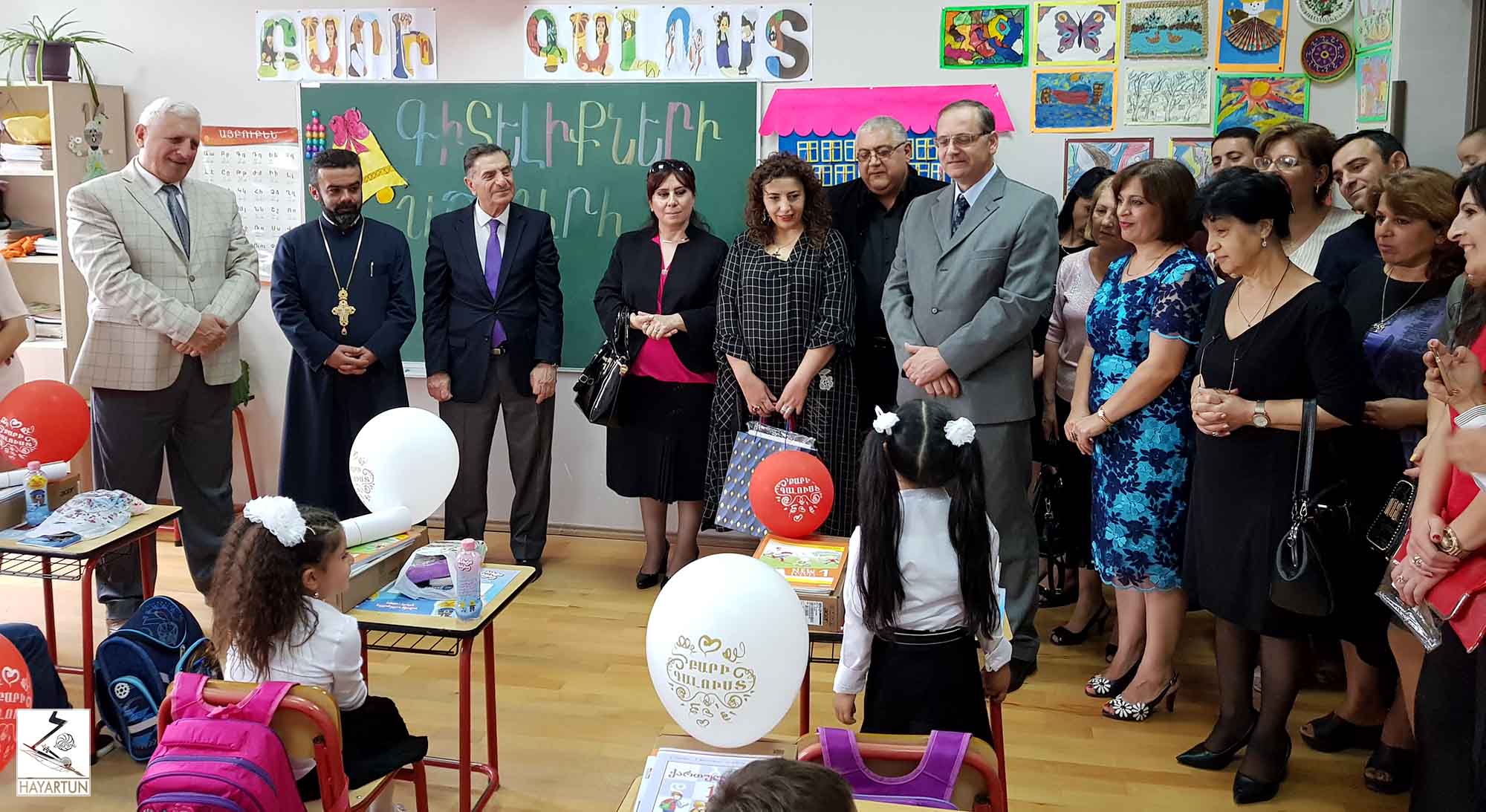 The delegation of the Armenian Diocese in Georgia, led by Rev. Father Kirakos Davtyan, also visited Armenian-Georgian School N103. The Diocesan Vicar had a conversation with the Director of the school Archil Chkharidze. The latter highlighted that the students of the Armenian department of the school demonstrates high progress, and mentioned that Lianna Elibekyan, an 11th grade student was awarded as the best student of the Armenian department in the last academic year, and the winners of the Olympiad in Georgian language were the students of the same grade Zhaneta Baghdasaryan and Armine Aghekyan.
The Diocesan Vicar, accompanied by the school's director, looked at the literature cabinet of the school, congratulated the first graders.
The new academic year was launched in the Armenian educational institutions in the regions of Samtskhe-Javakheti and Kvemo Kartli.