Presentation of the "Hovhannes Tumanyan's Fairy tales" book in German language at the "Hayartun" Center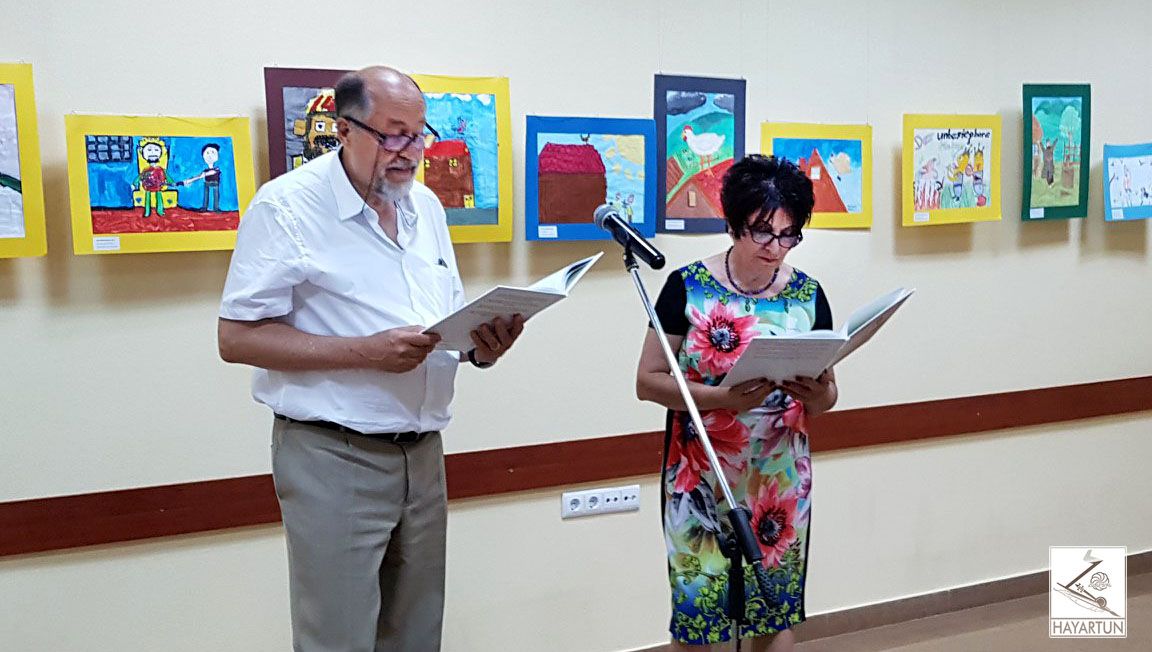 On July 6, 2019, the presentation of Hovhannes Tumanyan's fairy tales book in German language took place in the "Hayartun" Center of the Armenian Diocese in Georgia. The translation of fairy tales was made by the member of Writer's Union of Armenia, translator and writer who lives in Germany Agapi Mkrtchyan and Professor Helmut Malonek.
The Head of the "Hayartun" Center Eugenia Markosyan gave opening remarks and attached importance to the collection of fairy tales in German where the clear and insightful idea of the tales written by the Poet of All Armenians expresses perception of children.
Writer and translator Agapi Mkrtchyan in her speech touched upon the huge work that was carried out during two years to introduce the fairy tales of Great Poet from Lori to the 8-14 years old children of 3 schools in Wiesbaden city in Germany and then convey and write their feelings to the paper. During the presentation more than 30 illustrations by children were presented.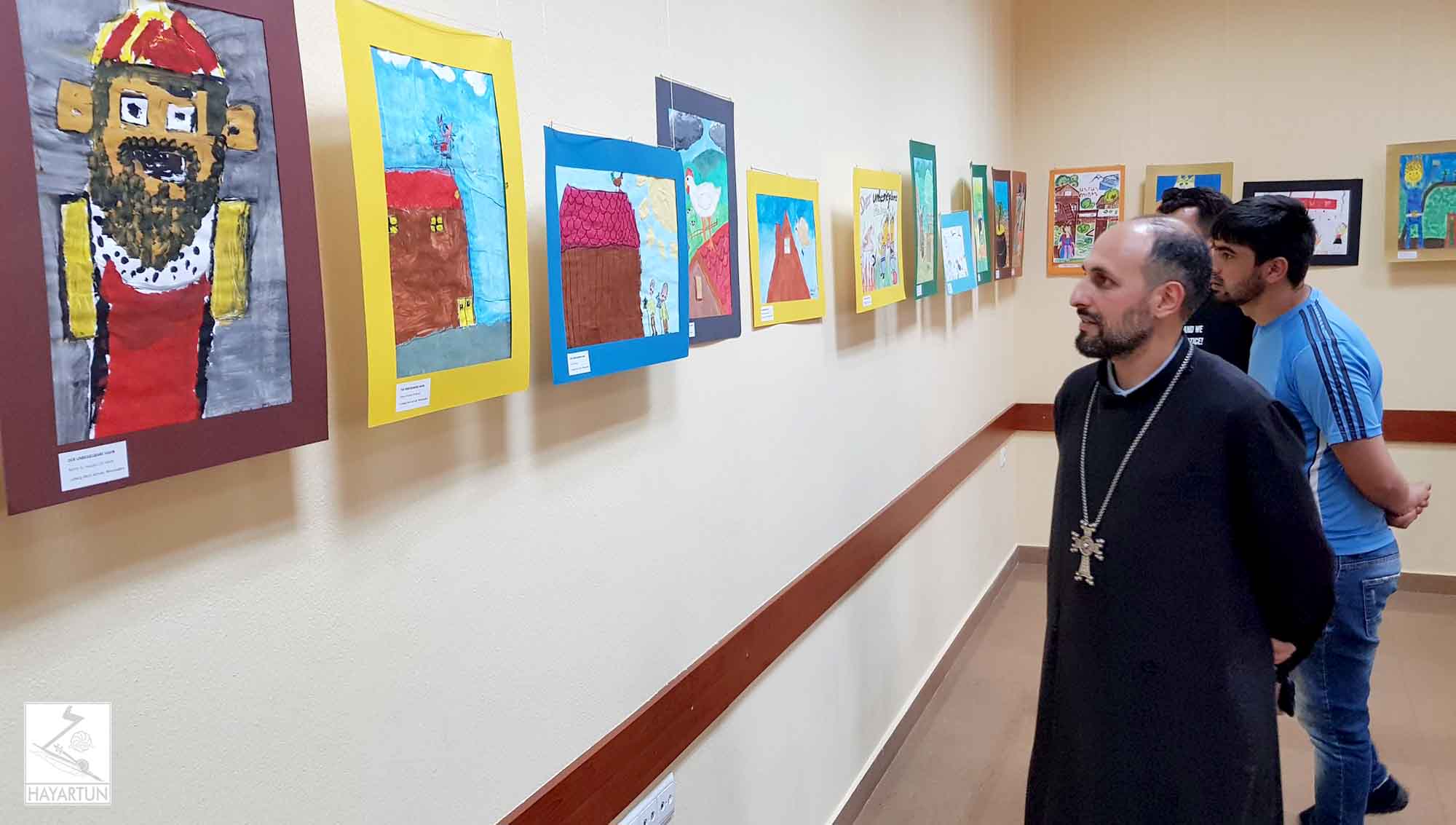 Professor Helmut Malonek spoke about the role of Hovhannes Tumanyan's works in his acquaintance with Armenia, in his love towards this country, emphasizing that Tumanyan's poem "In the Armenian Mountains" is a unique work.
Miniaturist Meruzhan Shahumyan, Chairman of the "Armenian Community in Georgia" organization Samvel Mkrtchyan, Head of the "House of Hovhannes Tumanyan" Center for Science and Culture Gisane Hovsepyan, writer and translator Artem Kirakosyan and others touched upon the translation and illustration of 20 fairy tales of Hovhannes Tumanyan.
The event was concluded by the Spiritual Superintendant of the "Hayartun" Center Rev. Father Tatev Marukyan. Speaking about the works, in particular, always actual ideas of fairy tales of the Poet of All Armenians, the latter offered his blessings and high appreciation to Professor Helmut Malonek and writer and translator Agapi Mkrtchyan for their patriotic and noble activity.
The collection of Hovhannes Tumanyan's fairy tales was published at the Volgan Hager publishing house in Austria and it is dedicated to the 150th anniversary of the great Poet of All Armenians. The presentation of the book took place in Yerevan, Gyumri and Tbilisi. In autumn the book will be presented in a number of cities in Austria and Germany.