Reception at the Diocesan Headquarters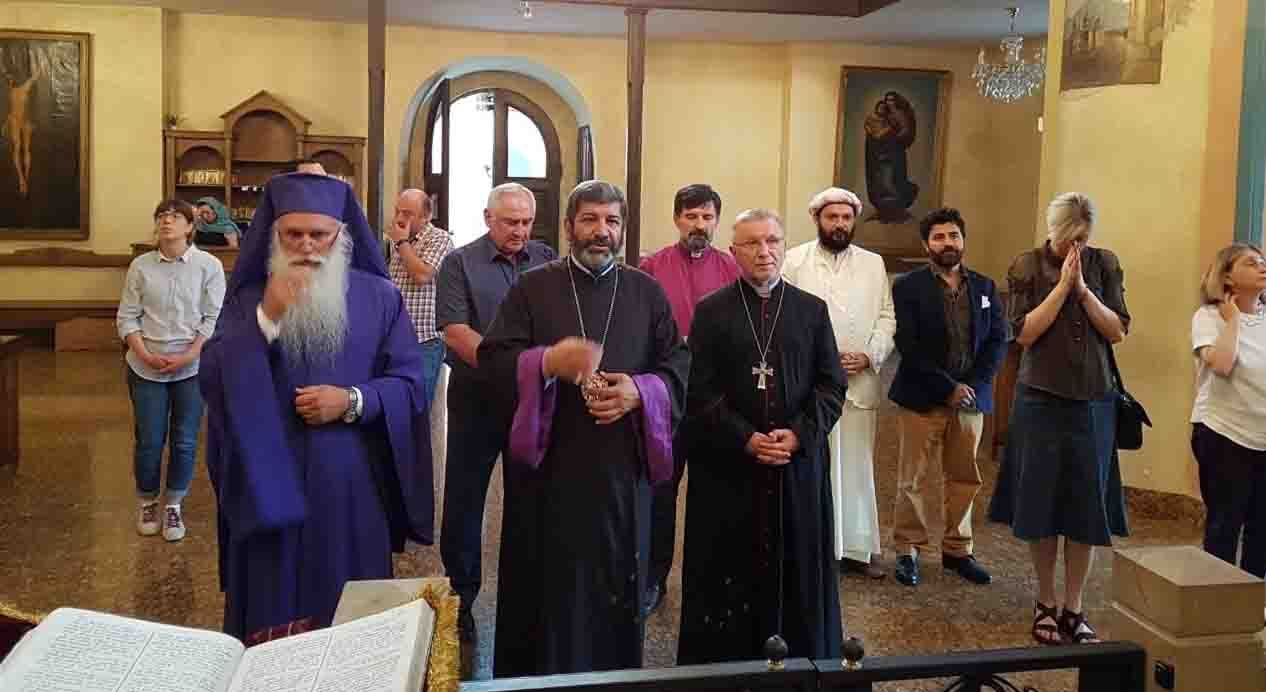 On July 8, 2019, a reception took place in honor of His Grace Bishop Vazgen Mirzahanyan, in "Vazgen I Catholicos of All Armenians" hall of the headquarters of the Armenian Diocese in Georgia. The heads of religious communities in Georgia, officials of the State Agency for Religious Issues of Georgia and public figures took part in the reception.
His Grace expressed his appreciation and gratitude to the attendees to serve together during 7 years, to profess the same universal and Christian values and cooperation. He expressed his filial gratitude to the Patriarch of All Georgia, Georgian authorities, religious communities' clergy and public figures for their support for the activities of the Armenian Diocese in Georgia during past 17 years. The spiritual leaders and state and public figures highly appreciated the work done by His Grace Bishop Vazgen and expressed hope that the friendship and cooperation established during the past 17 years will continue.
At the end of the reception, an Ecumenical and Inter-religious Prayer took place in the Cathedral of Saint George.